Solenn Heussaff finds happiness in learning to accept and celebrate her mommy body.
The first-time mom declares in her latest YouTube vlog: "Ever since I got pregnant and ever since the lockdown, I am way happier now.
"What I mean by I'm happy is that I care less about the judgment of other people.
"Although I am now four kilos heavier than I was pre-pregnancy, and my hips are four inches wider, I am way happier now."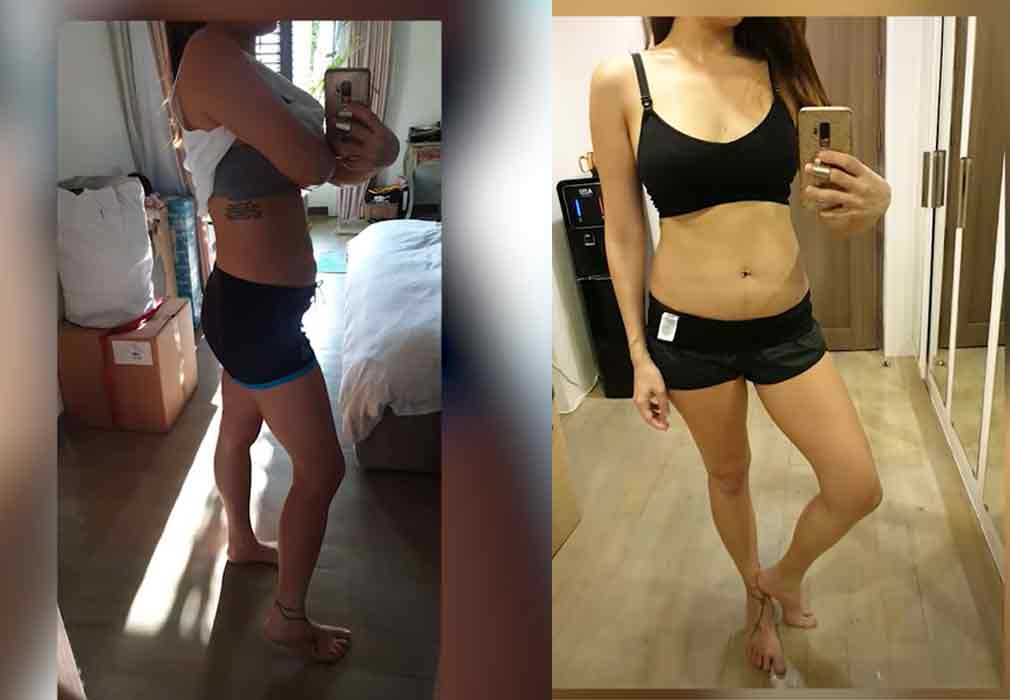 Solenn gave birth to her daughter Thylane Bolzico on January 1, 2020, and has been recording the changes her body has gone through since then.
The GMA-7 actress relates in her vlog: "Your boobs sag. Your nipples change. Some nipples become as big as the coaster for your beer.
"Boobs are uneven. My left is super lawlaw and my right is nice and perk.
"A lot of things change in your body, and it already is difficult as it is because from a normal body, you look at yourself in the mirror and you do not recognize yourself."
But through her journey, which she has tagged as #RoadToMe, Solenn has learned to accept and celebrate these physical changes.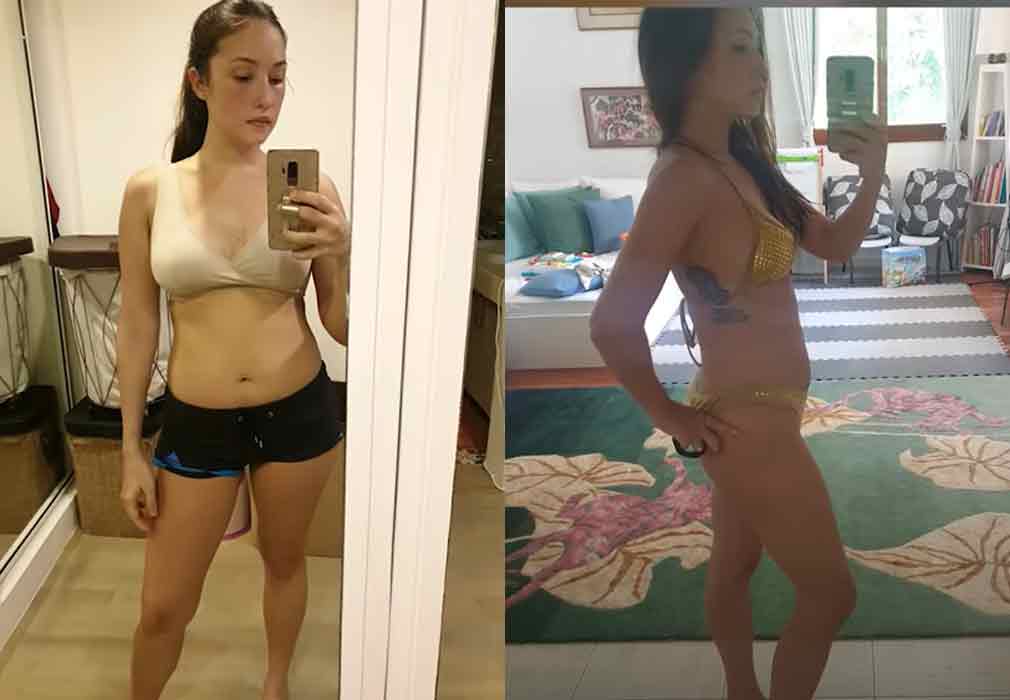 For one thing, Solenn gave birth via Caesarean section or C-section, which requires more bed rest than normal delivery.
The Kapuso star says, "Obviously when you're C-section, you know things are 'misplaced' or just moved around.
"Feeling that core again isnt going to happen right away, so just know that that is normal.
"You need to know that getting back [into shape] isn't simple. It will take time."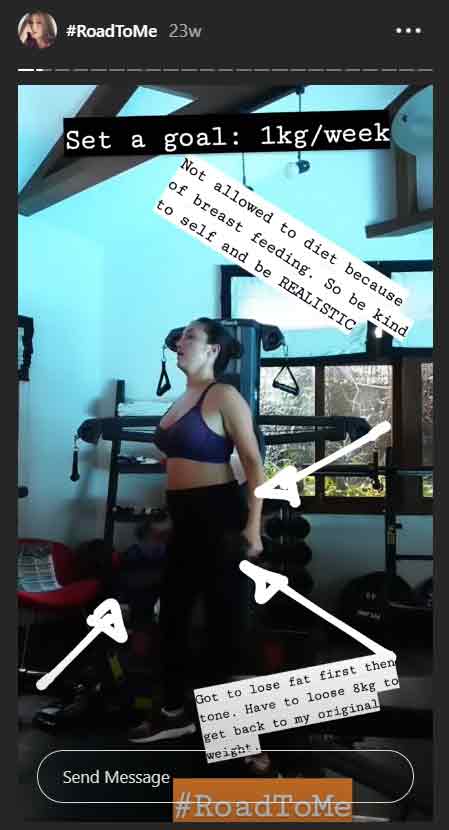 solenn's #ROADTOME
The moment she could, Solenn first postpartum workout routine consisted of walking and breathing exercises.
In her post about her fitness journey, Solenn suggests walking 20 minutes a day.
"If you have a treadmill at home, walk at an incline, uphill, and you will lose weight really quickly that way.
"If you can't, just try to walk like three to five kilometers every day.
"Without even dieting, you will lose weight and you will start feeling yourself again."
Solenn also recommends yoga and breathing exercises for new moms.
She says, "This is to strengthen your core again."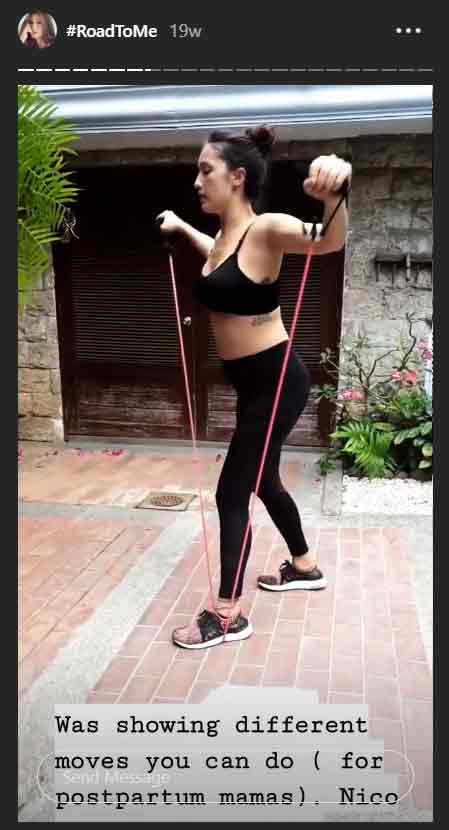 Eight weeks after her Caesarean delivery, Solenn was doing light exercises with her doctor's permission.
By the third month, she was allowed a bit of jogging.
Four months after giving birth, Solenn was granted permission to do any kind of workout.
She posts, "Basically, I only started losing weight after the fourth month, so it does take time.
"And I only started kind of feeling myself now, which is six months postpartum."
ALL BODIES ARE DIFFERENT; STOP BODY-SHAMING
In both her blog and video, Solenn reminds women that all bodies are different and each of them should be embraced and celebrated.
She says in her vlog: "There's a lot of body-shaming when you're not pregnant, and when you are pregnant, there is still a lot of body-shaming.
"I've had a lot of people tell me, 'Ay, maganda ka naman kahit buntis.' Or 'blooming ka kahit nanganak na.'
"Is that supposed to mean that people that give birth don't look good? Or people who have just given birth are not supposed to be glowing? I don't think so.
"Women that go through pregnancy go through a lot.
"Don't sleep. Your body fully changes... We do not need the extra thought bubble of other people, thank you very much.
"I hope a lot of moms out there will also embrace the way they look now because I don't think many people can give birth to another human being.
"You guys are powerful in your own way."
Published as is, Solenn adds in her blog: "We are all born in different bodies and we heal in different ways.
"So while the process that I'm sharing worked for me, it might not work for you. And that's fine.
"Your journey is your own, and it's just important that you listen to your body and also to what your OB-GYN says."
Gusto mo bang lagi kang una sa showbiz news at scoops? Subscribe to our Viber Chatbot here para lagi kang updated, and join our community for more pakulo!
Also, you can use these Nike promo codes or vouchers when you shop or order online. Marami pang ibang coupons dito.