It has been a month since Erika Padilla gave birth to her second child Estella Gloria.
And in the postpartum fitness journal that she has been posting on Instagram, Erika says she's now "34 pounds lighter" at 146 pounds from "180 lbs before giving birth."
Her secret? A mix of mommy duties, healthy living, "discipline," and "perspective."
first three weeks
Erika began documenting her journey a week after giving birth. By that time, she already lost some of the baby weight.
From 180 pounds, the celebrity host-actress had trimmed down to 157 pounds.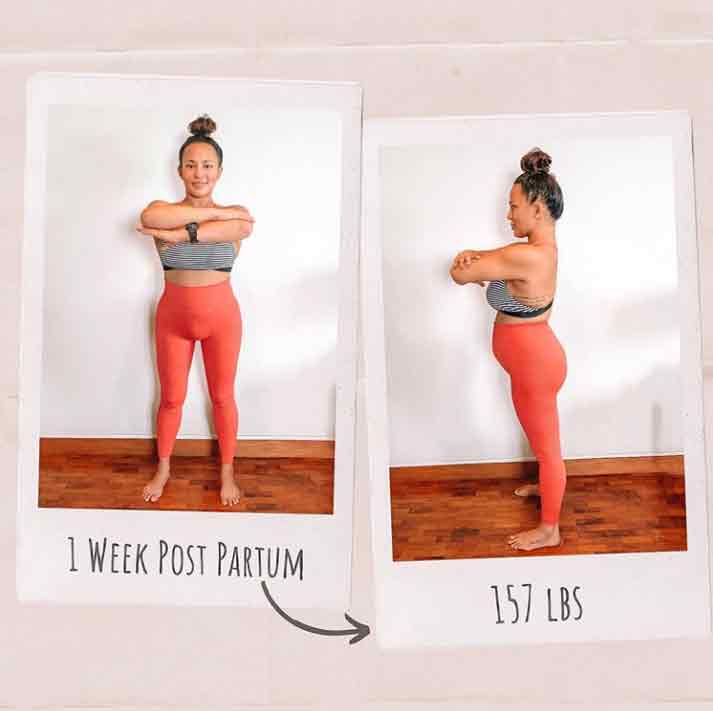 In the second week, Erika lost three more pounds. In her caption, published as is, she offers postpartums tips:
"I'm still not working out (CS delivery) but have been doing a few things that help me heal and get to my goals. Might work for you too mommas!
"Drinking plenty of water
"- flushes out excess water in the body
"Taking lots of fruits and vegetables
"- provides natural vitamin c for healing
"Pumping milk 6-8 times a day
"- just dries you up
"Maintaining a good posture
"- burns extra calories and activates core
"Eating chocolates
"- makes me happy"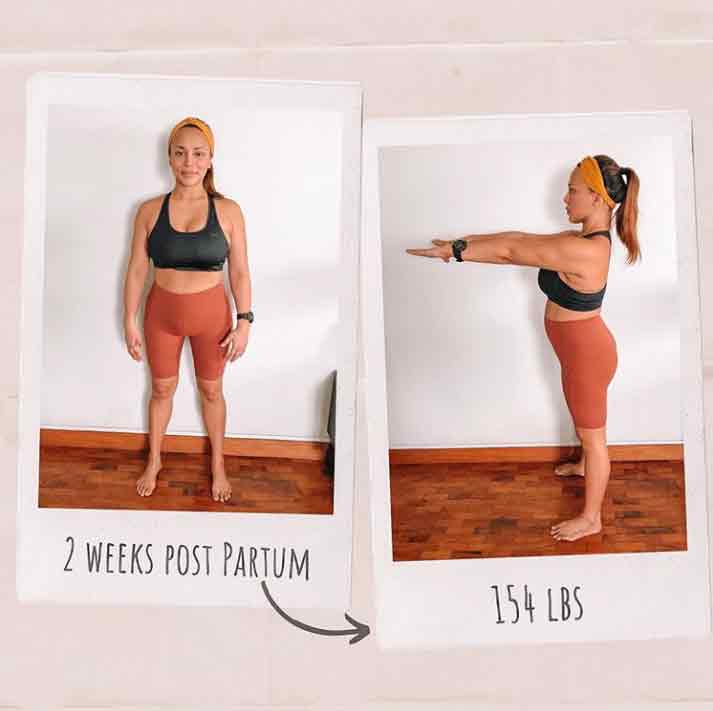 By her third week, Erika lost five more pounds.
This time, she talks about the importance of perspective in the postpartum fitness journey—to focus on the good changes and to be grateful.
Her caption, published as is:
"#Perspective is always key.

"Lost water weight.
"Lost muscle mass.
"Chance to sculpt better.
"Losing weight because of breastfeeding.
"Losing energy because of breastfeeding.
"Chance to enjoy meals and eat more than usual.
"No need to exercise (need to take care of the baby and the house).
"Cannot exercise (post surgery mandate).
"Chance to prepare a good workout plan.
"Process everything with #gratitude. And all will always be good."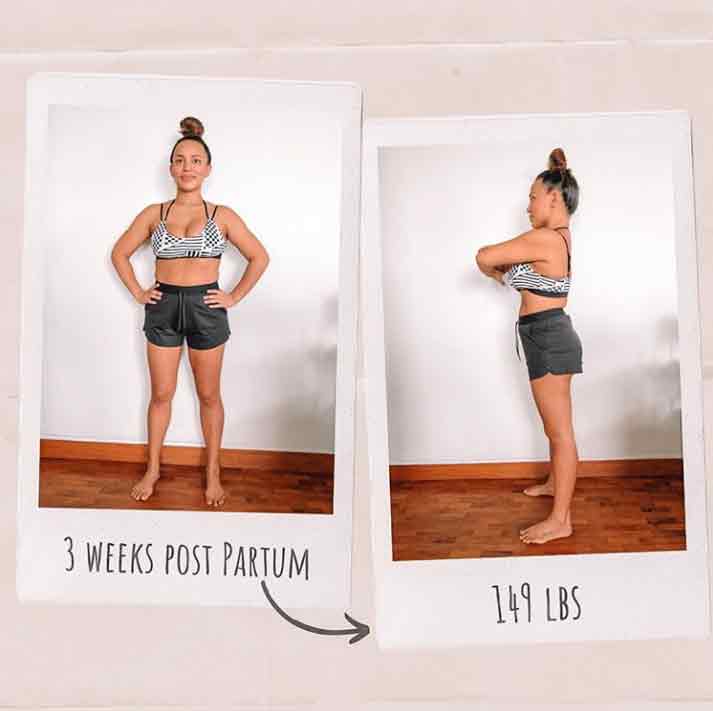 After one full month, Erika now weighs 146 pounds.
Workout is still not an option and "sleep could be better," but Erika says she's been "drinking plenty of water," "eating loads of vegetables (and of course ice cream every now and then)," "breastfeeding," and "working."
Not to forget, she's been doing household chores, too, especially with her husband Alaska Aces coach Jeffrey Cariaso back at work with the Philippine Basketball Association.
Erika remarks in her journal, "...there's always a way to get to goals and I'm happy that the demands of everyday #momlife have helped me track the path to mine.
"Discipline - managing what you can w/o complaining
"Good time management - having a schedule and a plan to stick to it
"Focus - doing things one at a time, and at once, with proper concentration to not waste time and to do more
"Positivity - having the helpful and proactive attitude to be kind and graceful in every situation to keep things going well, and make things right when not.
"Shoutout to @ayacariaso and to our one and only house angel #Cherry for our good teamwork at home while Dad is in the #PBAbubble. We miss you, we love you, and always cheering for you! @thejet_22"
Erika and Jeff have two kids: Jet, 3, and Estella, one month.
Jeff has three kids—Jay, King, and Aya—from his previous marriage.
Erika gave birth to Estella on September 12, the same day as Jeff's birthday.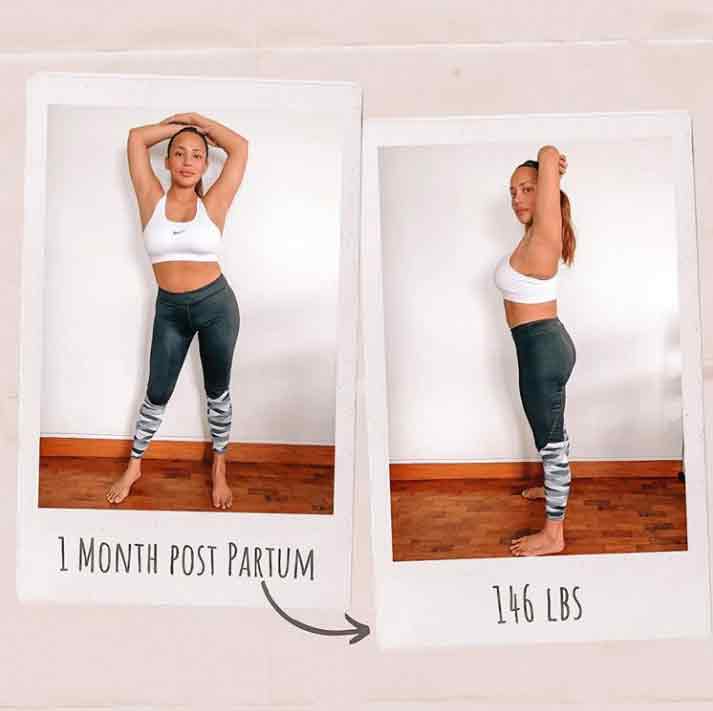 Gusto mo bang lagi kang una sa showbiz news at scoops? Subscribe to our Viber Chatbot here para lagi kang updated, and join our community for more pakulo!
Also, you can use these Nike promo codes or vouchers when you shop or order online. Marami pang ibang coupons dito.