Janella Salvador has resorted to the speedier process of liposuction to trim down her belly after giving birth to her son Jude.
She admitted feeling the pressure of losing the unwanted weight quickly mostly because she works in an industry where looking fit and trim matters.
The Kapamilya star is now back in shape a year after she gave birth to Baby Jude.
On Sunday, September 26, 2021, the Janella took to Instagram to share her story about becoming a mom.
In her post, Janella acknowledged Baby Jude has taken most of her time that she did kind of forget to take care of herself.
She wrote in the caption, "Story time! When I was pregnant with Jude, I promised myself that I would never forget self-care.
"I said I would take the time to do things that I love.
"Happy mum, happy family, right? But like many things in this world… it's easier said than done.
"I lost all the remaining 'vanity' that I had in me the moment Jude came into my life.
"My life revolved around him. Even just a trip to the grocery made me feel guilty because I felt like I could be spending time with him instead.
"I felt like i had to be with him 24/7. I'm not gonna lie, I enjoyed every moment and I still do.
"But in those first few months, I physically did not feel like myself."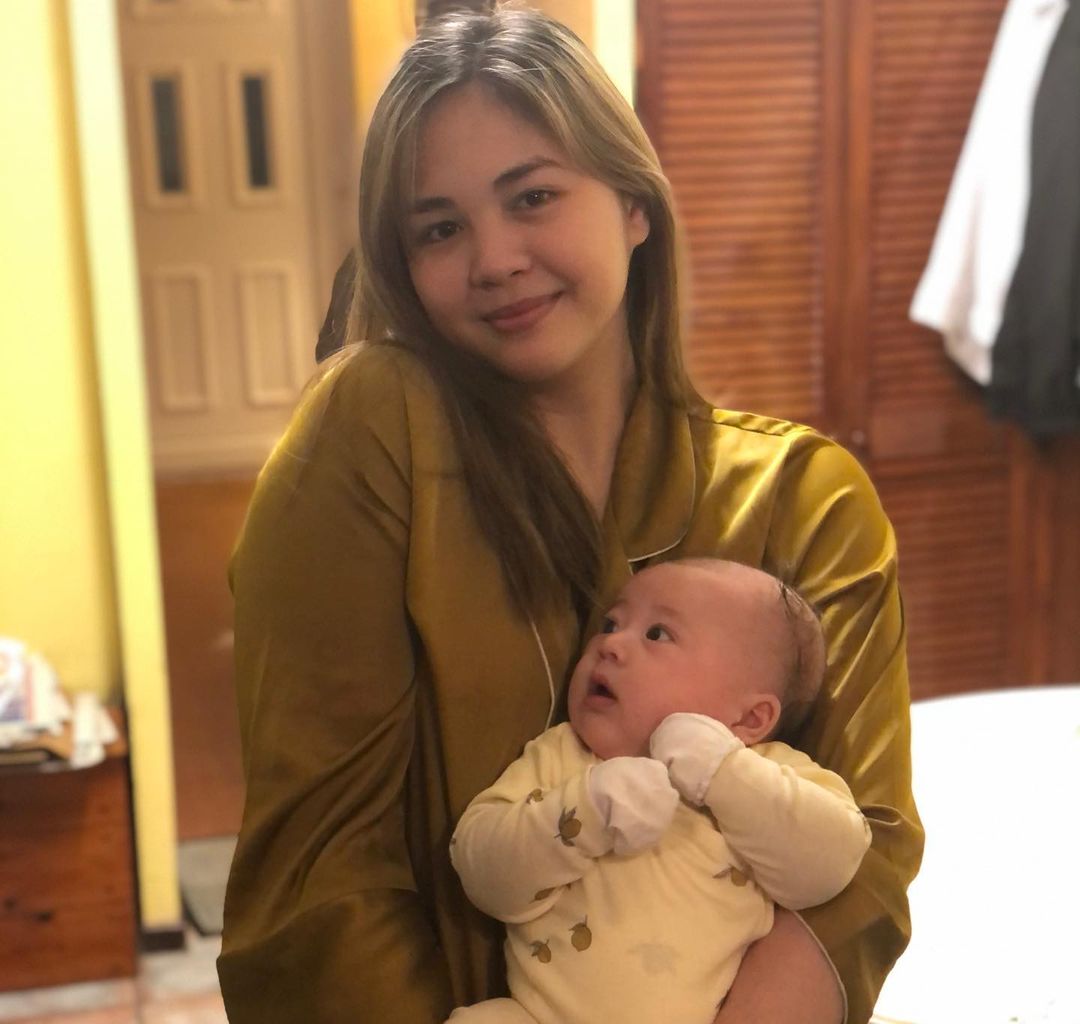 Janella also divulged her eating binges that shattered her resolve to lose weight.
She continued, "I hid behind big coats, robes and loose clothing. The lack of sleep made me overeat so I was 40 POUNDS heavier than my ideal weight.
"I did not like what I saw in the mirror but paid no attention to that.
"Of course, gaining weight is totally normal after giving birth… but there comes a time where you want to be healthy and regain your strength.
"My goal has always been to be strong enough to take care of the household so I did not want to resort to unhealthy crash diets.
"Working in a physical industry that relies so much on looks didn't help with the pressure either.
"I knew that, eventually, I needed to start working again."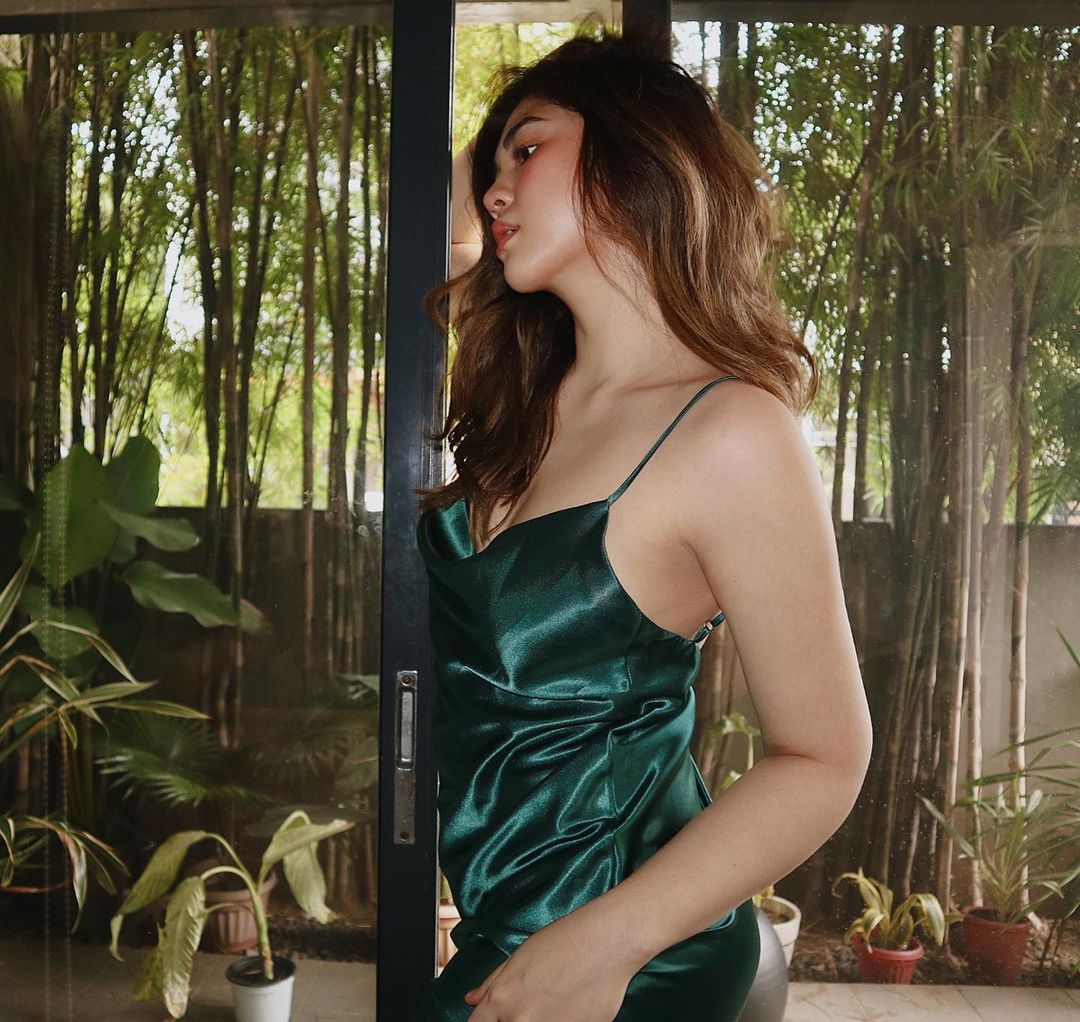 The suggestion to undergo a liposuction procedure and manually eliminate the unwanted weight came from the celebrity beauty doctor Vicki Belo.
The first-time celebrity mom was hesitant at first, but she did decide to go through the surgery, without regrets.
Janella recalled, "Fast forward to the day Dr. @victoria_belo suggested liposuction— I initially said no. I was afraid.
"But after many talks and getting assurance from her, I gave in. Best decision ever.
"I can't thank her and @dochayden enough for helping me jumpstart my journey back to sexy and for giving me back my confidence.
"I am finally starting to see the woman I want to see in the mirror once again. I also want to give myself a pat on the back for taking initiative to exercise as well."
Toward the end of their post, Janella left a body-positivity message to her Instagram followers and reminded them to take care of themselves at their own pace.
Janella wrote, "To all the mamas out there, enjoy every part of your journey and don't pressure yourself.
"At the end of the day, what matters most is the health and happiness of your baby.
"But don't forget to take steps towards your own happiness. [heart emoji]"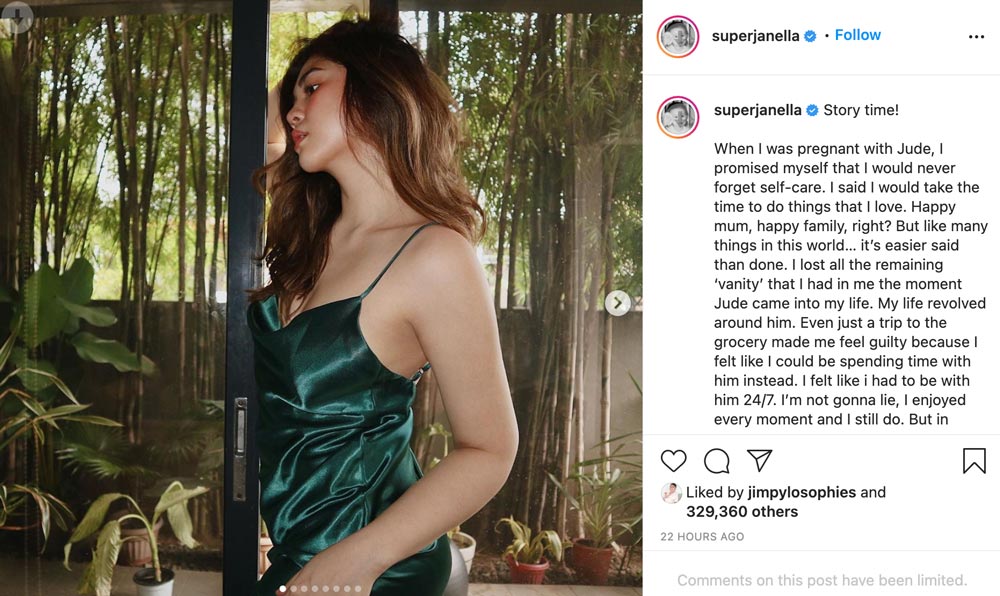 Drs. Vicki and Hayden showed their unwavering support to Janella in the comments section of her post.
Dra. Vicki wrote, "You're most welcome JANELLA. It's so wonderful to see you bloom in your many roles. You are an inspiration to so many people who admire your strength of character. We love JANELLA and will always be here to support you."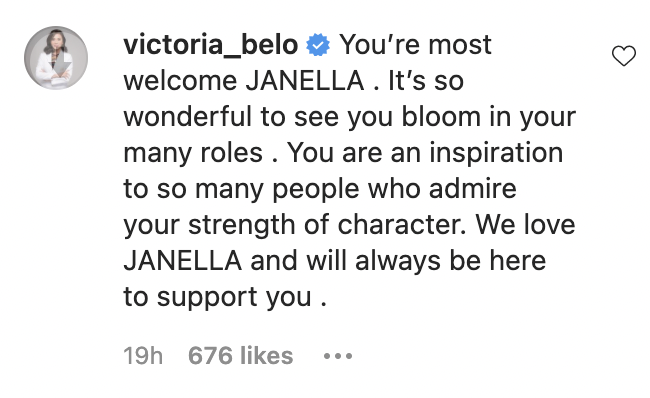 Hayden, on the other hand, expressed how proud he is of Janella's fitness progress and hopes to meet her baby in person.
He wrote, "And look at you now! You really maintained what we've started! We're so happy for you. Hope to meet Jude in person next time we see you!"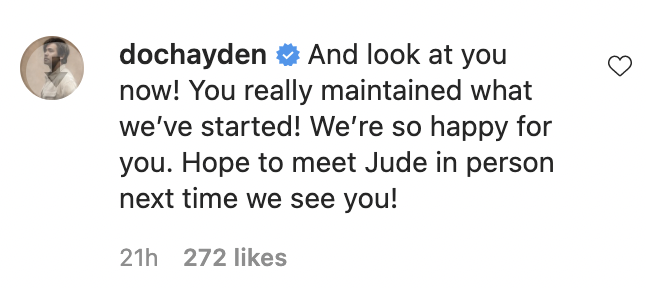 GETTING BACK IN SHAPE
In the meantime, Janella has been working out and watching her diet to stay in shape.
In July 2021, Janella revealed losing at least 27 pounds of weight gain as she flaunts her leaner body in a swimsuit photo on Instagram.
Based on her Instagram feed, the Star Magic talent has been doing a lot of cardio workouts at her home gym.
Janella gave birth to Baby Jude, her son with Markus Patterson, on October 20, 2020.
She took a hiatus from showbiz in March 2020 when she became pregnant.
She made her showbiz come back fifteen months later, in June 2021.
Janella is yet to return to doing teleseryes, but she has made appearances in the Kapamilya shows, Magandang Buhay and ASAP Natin 'To.
Use these Lazada vouchers when you shop or order online. Marami pang ibang coupons dito.
We are now on Quento!
Download the app
to enjoy more articles and videos from PEP.ph and other Summit Media websites.