Foodies, take heed!
Celebrities and social media personalities are swearing by a new holistic approach to health and wellness that doesn't involve dieting.
Clara Day Herrera, founder and CEO of CDH Wellness Corporation, is the author of the advice-driven book How to Never Diet Forever, launched last June 21, 2022, coinciding with the 8th International Day of Yoga.
How to Never Diet Forever is filled with wellness and nutrition advice, plus strategies based on Clara's knowledge and experience as a UK-certified vegan and vegetarian nutrition specialist, as well as a trained international yoga and meditation instructor.

But Clara cautions, "It's not an instant potion. It's not magic. But it is a journey."
MORE THAN JUST DIETING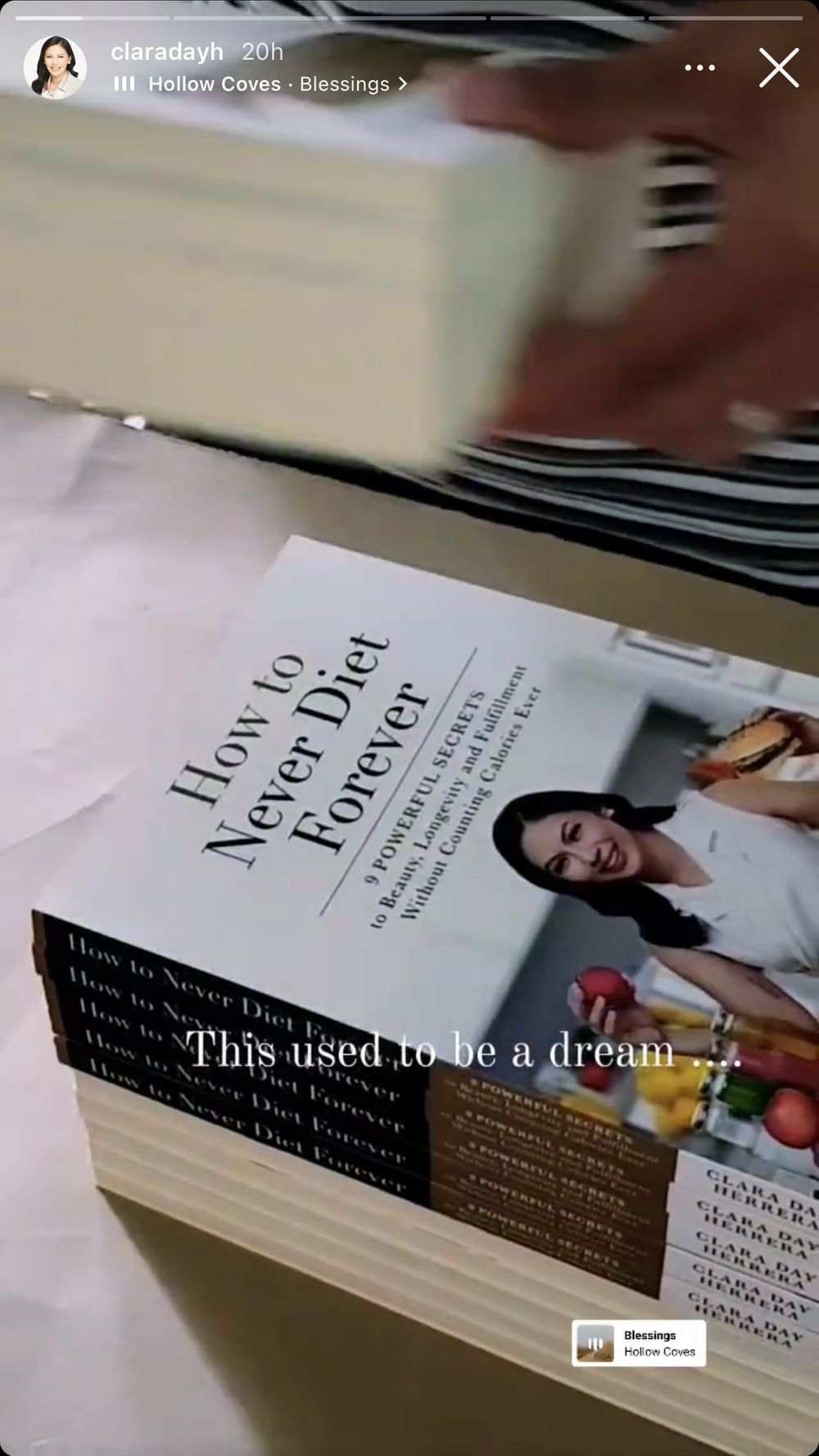 In an interview with PEP.ph (Philippine Entertainment Portal), Clara calls the book an "eye-opener for people who have done a lot of weight loss initiatives but fail."
She says, "This book is perfect for people who have gone and done the diet bandwagons but never really reach their destination."
According to the wellness expert, there are other factors at play when one undertakes a transformative health journey.
One reason why people fail at dieting is because they don't combine their dietary practices with an absolute approach that helps them be more mindful of what they tell themselves.
She elaborates, "When it comes to health, we only think about diet and exercise as the solution to possibly achieving our body goal. But it's more than just that."
Clara wants to remind people never to underestimate the power of words.
"We have to be aware of our mindset and to let go of the feelings of unworthiness. Part of this journey to health and wellness is for all of us to fully accept ourselves," she says.
THE POWER OF MEDITATION
To achieve this healthy mindset, Clara underscores the significance of cultivating a habit of meditation.
"What's important is that we get to this intention of setting a meditation practice for ourselves.
"Meditation can be intimidating for a lot of people because they think that they have to be calm and peaceful in order to do a meditation practice.
"But being calm, and being peaceful, and having a quiet mind, these are results of doing a lot of meditation practice. They are not requirements," she reassures.
To start a meditation practice, the absolute transformation coach recommends sitting in a quiet place, closing one's eyes, and observing one's breathing. These can already do wonders to one's mindset and well-being.
Clara reveals that cleansing her five senses in the morning is key to a fruitful meditation. She begins the day by doing meditation for 10 to 15 minutes.
"First, I do Kapalabhati breathing practice which helps cleanse the sinuses, followed by Nadi Shodhana or alternate nostril breathing practice to help balance my energy.
"Then I start my meditation practice by putting my awareness on every inhalation or exhalation.
"When unnecessary thoughts enter my mind, I acknowledge them without judgment and go back to focusing on my breath," she says, acknowledging the importance of wholeheartedly accepting things we cannot control.
Clara also reiterates that the key to meditation is not so much the will to perfect the tips and instructions, but rather the commitment to yield to the practice, no matter how great the fallback.
"As I go deeper into the practice, I am put in a state where all that matters is the present which translates to life in general," she adds.
SELF-LOVE THROUGH YOGA
Clara had to go through her own journey before she could impart these life lessons to others.
The motivational speaker recalls phases of her life when she was overwhelmed with anxiety and depression.
"I was a flight attendant for 15 years, and then 4 years before I resigned as a flight attendant, I fell into a concealed depression," she admits.
She turned to the Internet for answers to some of her biggest questions about life: "How do you get what you want in life?" and "How do you find true love?"
Her Google searches led her to see that it all boiled down to self-love and that one of the most actionable ways to find self-love was through yoga.
She says, "Before I started practicing yoga, I was constantly seeking love, support, validation, and happiness from other people. I was always in the energy of chasing what is external of me.
"Embracing the journey of yoga made me realize that all along I was searching for myself. The lessons on the mat made me realize that everything I need is within me."
Simply going through the yoga poses daily proved to be life-changing for Clara.
She continues, "Learning the 'asanas' or yoga poses one breath at a time, regardless of my weight, flexibility and age helped shift my perspective in life.
"Yoga made me realize that anything I put my heart into is possible, as long as I believe in the possibility and embrace the humble journey of going through the process needed to achieve it."
From that moment, Clara decided to dedicate herself to yoga and to learn the practice more deeply in India, its birthplace.
All these experiences led her to write How to Never Diet Forever.
Clara says of her book, "It's actually an inspiring blueprint on a whole-hearted and holistic approach to life for us to achieve contentment, peace, happiness.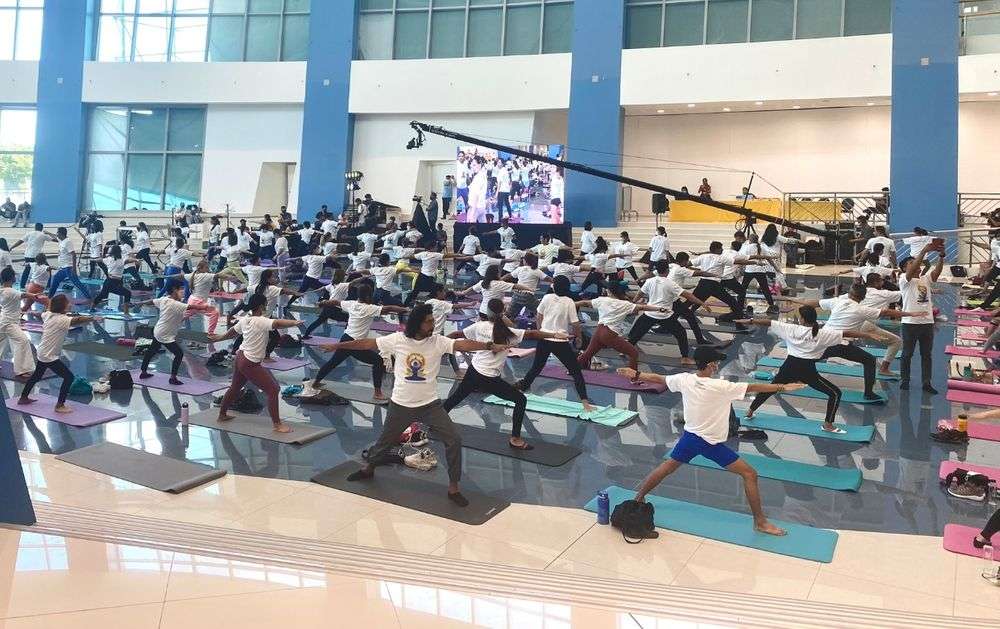 "This is also a book that's perfect for people who are just having a hard time to accept themselves. This is a book about liberation, freedom.
"Freedom that comes with a price, which is discipline."
How to Never Diet Forever is priced at PHP977.00 and is available at claradayh.com/shop.
READ NEXT:
We are now on Quento!
Download the app
to enjoy more articles and videos from PEP.ph and other Summit Media websites.