Claudine Barretto has undegone a remarkable weight-loss journey, shedding a staggering 84 pounds in just two months
In a YouTube interview with Karen Davila, she reveals her secret: intermittent fasting.
Read: 9 Pinoy celebrities who underwent breast reduction, explant surgery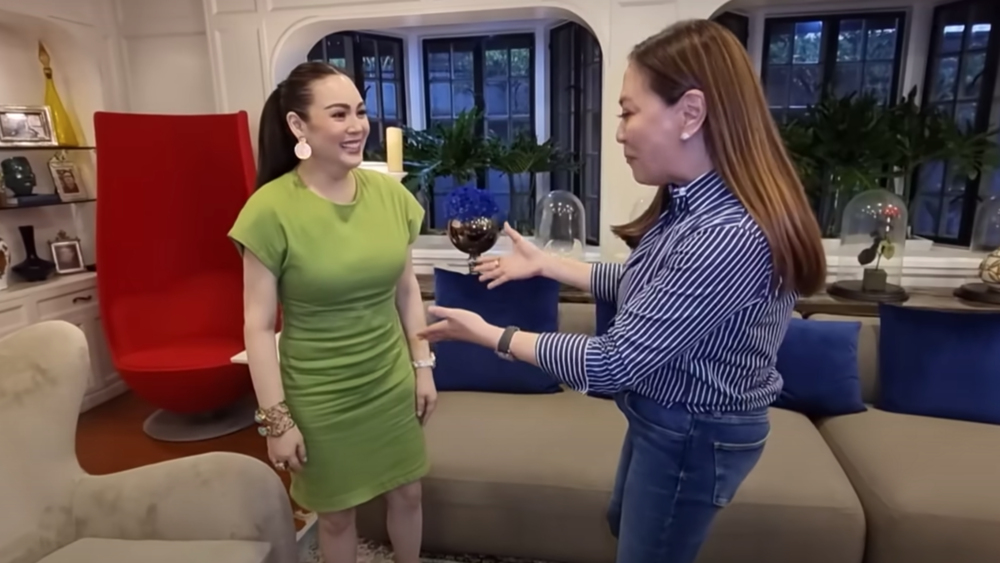 "It became a habit already," the mother of four reveals, highlighting the disciplined fasting schedule she adheres to.
Intermittent fasting is a popular dietary method that alternates between periods of eating and fasting.
"I do 20:4 hours, I do 20 hours," Claudine said, refererring to the fasting method where she fasts daily for 20 hours and eats within a hour-hour window.
"And then tuloy-tuloy na."
Her eating routine starts at 4:00 p.m.
Karen reminded the viewers, "Pero guys, wag niyo tularan without your doctors."
Claudine nodded in agreement, stating the ideal number of hours for beginners, "You have to start, mag-i-start ka ng 13 hours muna, 14. Don't go beyond that."
When asked if her size now has been the thinnest she has been, the veteran actress remarked, "No, no, no. Ito yung size ko when [I was] single.
"I went down, now I'm 100 pounds."
Karen quipped in admiration, "You're 100 pounds? Sana all."
Read: Claudine Barretto aims to call adopted children as "chosen"

How intermittent fasting works
Without food for 20 hours a day, the body goes into a metabolic state known as ketosis, where it starts to tap into stored fat for energy.
According to Madiha Saeed, M.D., an integrative family physician and author of The Holistic Rx, "This fasting state can help promote weight loss, in addition to offering other cardiometabolic benefits, such as reduced blood glucose, blood pressure, and cholesterol."
The modified versions allow eating small portions of fruits, vegetables, dairy, and hard-boiled eggs during the fasting window.

MANAGING FOOD CRAVINGS
As with all kinds of diet, discipline remains the most crucial aspect to fight off cravings.
"Yung cravings, the cravings talaga. So bad talaga," Claudine said.
What's her strategy to control it? Channeling her cravings into productive activities and altering her sleep patterns.
"Wala, I'd clean. I'd clean the bathroom," she discussed.
"I'd clean and clean and clean para makalimutan ko.
"And I'd try to sleep early talaga, and I'd try to wake up late. So, tinatagalan ko yung tulog ko," she explained.
ADOPTING A NEW EATING HABIT
Another habit Claudine incorporated with intermittent fasting is cutting out red meat and swapping it for leaner sources of protein.
"I also took out beef and pork," she added.
The beauty with this form of diet is that she gets to eat whatever she wants during the small window hours she can.
"I'd eat talaga, [like] chicken from a fast food chain, and then, donuts. It's all prepared na.
"Para pag iniisip ko, konting oras na lang kaya rin," she concluded.
READ MORE: