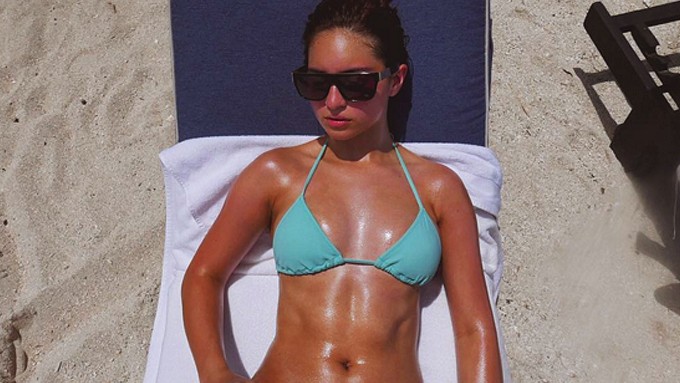 ---
Preview magazine debuts a new look with its newest Preview girl Coleen Garcia.
If there is one thing to pick up from Coleen's edgy yet sophisticated look on the cover, it is that the Kapamilya star has a body-to-die-for.
Have you seen her Instagram feed?
Her bod is beach-ready!
Check out those abs!
As much as her body may leave most people in awe, some may ask: why does Coleen prefer a  muscular built rather than the slender type.=?
Her answer? It was simply her goal.
"Well, for me, the number one reason I workout is, of course, to stay fit, to work on my strength, my endurance.
"It helps in every aspect of my life."
Apparently, her background as a kid influenced her choice of body built, "Ever since I was a kid, I was really very sporty.
"I guess it helped also that I was surrounded by men growing up, and they were really rough around me, so I kinda became one of them.
"Everybody wanted to be thin, and my trainer was actually really shocked that I wanted to work on getting more muscular, more toned, and everyone was telling me it's so disgusting to see abs on a woman, it's not nice to see a girl with toned, bulky arms or muscles on her arms."
But she chose to do things her own way in the gym.
"You know, I guess I just didn't care and I thought to myself, you know, that's my goal and I wanna work on my own goal not anybody else's goal.
"Every struggle that I face actually molds me to the person I want to become.
"I believe that in order to be the person you really dream of becoming, there are so many things you have to go through in the process.
ADVERTISEMENT - CONTINUE READING BELOW
"In time, it will empower me even more, to make me stronger, it will make me more confident, make me feel so sure about myself."
Talk about women empowerment!
Read more about Coleen on StyleBible.ph.