Deaths caused by caffeine overdose among young people are increasing at an alarming rate.
Last April 26, South Californian teen Davis Allan Crispe died from caffeine overdose.
The 16-year-old Spring Hill High School student binged on a large Diet Mountain Dew, McDonald's cafe latte, and an energy drink in just two hours.
Davis collapsed while in school, and later died at the Palmetto Health Baptist Parkridge Hospital.
On Monday, May 1, the Richland County coroner confirmed that Davis succumbed to "caffeine-induced cardiac event causing a probable arrhythmia."
Reports also noted that Davis neither had any previous heart issues nor a history of caffeine addiction.
On September 28 last year in the Philippines, 34 students of Concord Technical Institute in Cebu City showed signs of caffeine intoxication.
Doctors who attended to them at the Cebu City Medical Center confirmed the symptoms, which included, abdominal pains, palpitation, headache, and vomiting.
Philstar.com reported that free samples of a Kopiko 78C were distributed to the college students of the school.
However, some of the free samples ended up in the hands 32 minors and two students above 18 years old.
SunStar reported the students consumed three to four bottles of the free coffee drink.
THE DANGERS OF CAFFEINE TO MINORS. The World Health Organization (WHO) has categorized caffeine as a drug because it stimulates the central nervous system resulting in increased alertness.
The European Food Safety Authority (EFSA) says caffeine is mostly found in coffee and cocoa beans, tea leaves, guarana berries, and the kola nut. EFSA notes that the stimulant is also present in "energy drinks, alongside other ingredients such as taurine, and D-glucurono-γ-lactone."
In recent years, the healthcare industry has been active in alerting minors to the dangers of caffeine-laced drinks.
Dr. Teo Mendez, an orthopedic surgeon at New York Orthopedics, also warned parents about the harmful effects of caffeine in energy drinks.
Interviewed by Fox News in connection with Davis's untimely death, Dr. Mendez said, "When you start having these energy drinks there's a wide variability in the amount of caffeine in them.
"For example a Red Bull Has 80 mg of caffeine, some of these other energy drinks that they call Red Line could have up to 500 mg of caffeine – so seven times as much."
He also enumerated the signs of caffieine intoxication that minors should watch out for: anxiety, sweat, increased blood pressure, heart palpitations, headaches, and general feelings of nervousness.
Dr. Mendez addressed parents, drumming in vigilance "especially with young kids, you need to tell them to stay away from these energy drinks."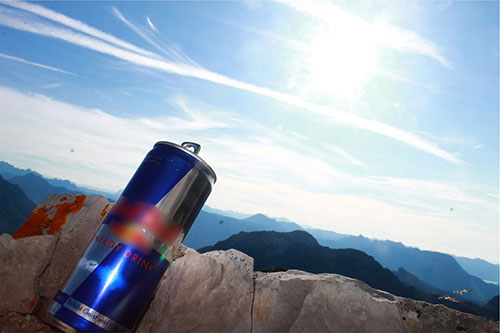 A study released by WHO's regional office in Europe in 2014 also warned that "energy drinks might cause concern for health of young people."
The study has concluded, "As energy drink sales are rarely regulated by age, unlike alcohol and tobacco, and there is a proven potential negative effect on children, there is the potential for a significant public health problem in the future."
In Europe, according to a study by EFSA, energy drinks are consumed by an estimated 30 percent of adults, 68 percent of adolescents, and 18 percent of children below 10 years.
As for coffee, Mitchell Moffitt, co-creator of the ASAPScience YouTube series, says 70 cups of coffee could be lethal to a person weighing 70 kg.
The Youtuber says "somewhere around 150 milligrams of caffeine per kilogram of your body" amount to a lethal dose, and a cup of coffee may already have 150 mg of caffeine in it.