"Our bodies change as we age, and we need to make adjustments," was the key message of Jackie Lou Blanco's latest Instagram post about fitness.
She began, "A year ago, I wouldn't have dared wear something like this.
"My arms were puffy and I needed to lose at least 20 pounds."
At the presscon of Super Ma'am last September 12, the 54-year-old actress certainly looked younger and much leaner.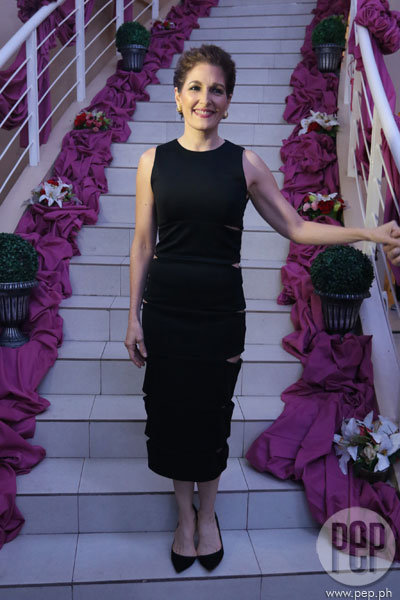 Jackie Lou admitted that in the past few years, she has been remiss in her fitness routine.
The Kapuso actress continued, "Was working out then but not very consistently.
"My food intake was alright, but got so frustrated because not much was happening."
The same month last year, she attended the Alyas Robin Hood presscon clad in a red long-sleeved, wraparound dress.
Beautiful as she was, based on her standards, that was not yet her "most healthy form."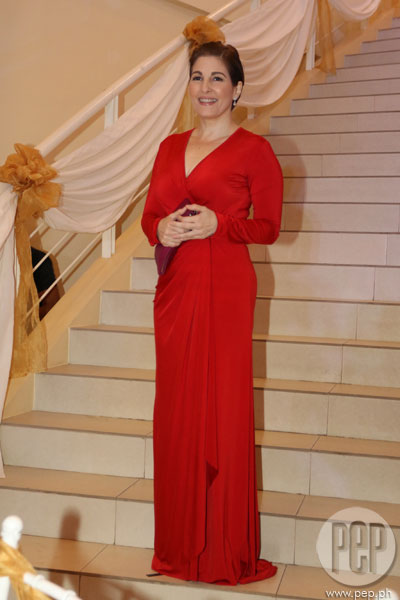 She was even "bigger" in 2013.
That same year, Jackie Lou started aiming for a "functional" body rather than just being fit.
She also went for exercise routines that won't put a strain to her lower back.
Jackie Lou is not unfamiliar with fitness regimens. Being fit has been her goal since she was 21 years old.
In fact, in 2001, the actress got into bodybuilding, and she even won the Slimmers World Great Bodies Competition.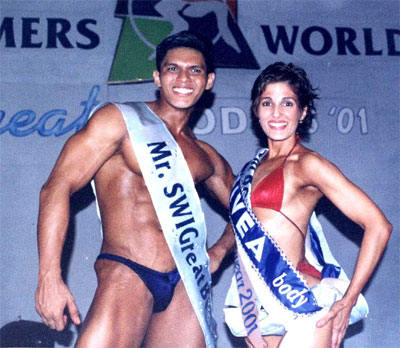 She was then 38, had just given birth to her third child (her youngest was then four years old), and weighed 94 pounds.
Her fitness routine entailed a minimum of a four-hour workout, six times a week.
She also subscribed to six meals a day, which consisted of fish, potatoes, broccoli, cauliflower, or camote (either broiled, boiled or steamed)—minus the salt.
COACH PAU QUIZA. Now 54 years old, Jackie Lou is happy to have achieved the seemingly impossible goals: how to get flat tummy? how to get abs? how to achieve toned body?
She has been training with Paulyn Quiza, a personal and online trainer and functional training specialist.
In the star's Instagram post, she underlined the importance of working hand-in-hand with a trainer, who can design a program specific to one's body goals.
Pau (Paulyn's nickname) has a lot of mom clients, and has been monitoring Jackie Lou's progress for a year now.
In her reply to the queries of PEP.ph (Philippine Entertainment Portal), the trainer said they did not set any timeline, but they did have a goal.
The coach wrote, "I can remember her target was to wear sleeveless. And if other parts get smaller it would be a bonus."
She designed a daily workout for Jackie Lou, which lasts "30 minutes to an hour."
Pau's workout routines "vary individually" depending on the goal.
The coach elaborated, "Every client [has] different goals, we do individual goal setting. I always say it's a partnership. I give them the program, if they openly communicate, have a lifestyle change and make the program part of their routine, higher propensity to reach their goal."
She also made sure that "every day is different" for her client.
As Pau said, "With Jackie...we are already in advanced level..."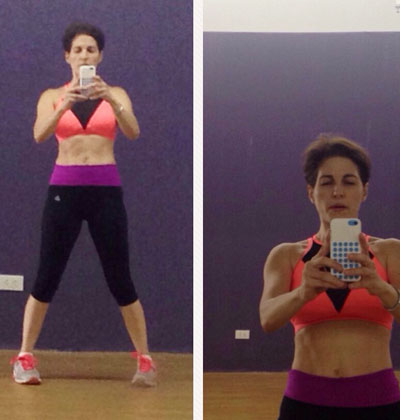 Best of all, "My program can be done at home and does not require you to go to the gym."
Pau does not recommend any diet plan, but, "I always suggest for lifestyle change."
To all those trying to lose weight, Pau advised: "I always say 80% food, 20% workout.
"No matter how hard you train, if you don't start in the kitchen, your body won't change."
For Jackie Lou's program, it was all about cutting down on sugar and dairy products' intake.
ALL ABOUT PARTNERSHIP. Pau's Instagram feed is teeming with before-and-after photos.
When asked about the success rate of her exercise routines, the coach answered, "Again, my program is a partnership between me and my client.
"They communicate with me every day.
"As long as the client is happy, healthier and stronger."
If anyone wants to know how much training with Pau costs, she replied, "They can email me [at] paulynquiza@yahoo.com for inquires or check my Instagram @pauquiza."
Given Jackie Lou's svelte build, the actress has only wonderful things to say about her coach and the fitness program she is into.
"When I met @pauquiza, everything changed. Her workouts challenged me and I trained every day...
"Our bodies change as we age and we need to make adjustments. That made such a huge difference.
"Little by little, I shed off the weight and got leaner and stronger.
"Age is truly just a number. We just need to be consistent with our workouts and eating healthy should be a habit.
"Thank you so much Pau for taking care of me. I have never been happier with how my body is now."