Losing weight and maintaining a healthy lifestyle become a lot more challenging as we grow older.
Slowing metabolism, hormonal imbalance, and lack of sleep are three of the main reasons why it's harder for people to lose weight especially if they're already in their 40s or 50s.
Celebrity nutritionist and fitness enthusiast Nadine Tengco attests to this.
Though she knows the fastest and most effective ways to lose weight, she admits that it has become a lot tougher now that she is 50 years old.
In an Instagram post on Tuesday, January 9, the Sexy At Any Age author shared her latest weight loss secret: acupuncture.
According to mayoclinic.org, acupuncture involves the "insertion of needles though your skin at strategic points on your body," and is most commonly done to treat pain.
This technique from traditional Chinese medicine is believed to balance "the flow of energy or life force— known as qi or chi (CHEE)—believed to flow through pathways (meridians) in your body."
In her post, Nadine wrote, "I use acupuncture to help me lose weight. My hormones have been challenging me for over a year.
"I was desperate, frustrated, and exasperated. I definitely could not eat better...duh!
"The more I exercised, the more I got fat.
"Fluid retention was causing me pain and bloating. I looked terrible and felt horrible.
"Modern medicine tells me it's all normal and the fitness industry ignorantly teaches me, 'watch your macros babe and do your damn squats!' DUH!
"I won't take meds and I will never get surgical help.
"No one seems to offer REAL solutions to women who want to be a babe at 50! #sorrynotsorry
"I thought the 40s was hard. A decade ago, I created the detox program to help me handle the weight issues that came with perimenopause.
"That became the basis for all the programs, which I used on many of my celebrity and VIP clients. Those plans worked for me in my 40s."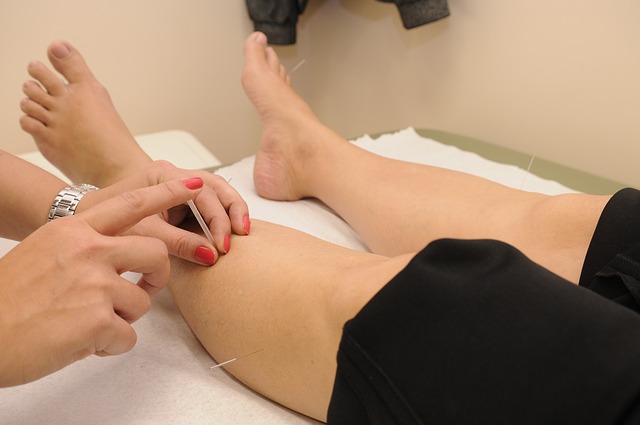 Many fitness enthusiasts who are into acupuncture claim that it helped them gradually lose unwanted weight.
Acupuncture, however, is just part of Nadine's new neo-traditional weight-loss program which she developed to help women in their 50s.
She continued, "At 50, I developed leveled-up weight problems that needed leveled-up solutions. I still wanted a leveled-up body—badass strong and sexy—so I could not accept the 'ganyan talaga' cluelessness of both the fitness and medical industry.
"I searched near and far for answers... In partnership with my OB/Gyn and TCM (Traditional Chinese Medicine) doctor, I created a program that mimics the regimen I designed to help myself get the body I can 'live in' as I move towards menopause.
"My OB calls it the 'holy shit' of all weight-loss plans. It is a trifecta of Diet, TCM, and Aesthetics.
"The diet plan includes food intolerance testing, targeted supplementation, and micronutrients that aid in reducing estrogen dominance.
"The TCM balances the body. The aesthetics help in toning a body that actually gets fat with beastmode workout regimens.
"When I finally figured things out, I thought of all the other women who are in my shoes.
"Just when I thought I could already retire, didn't I share all my secrets in my book, #SexyAtAnyAge?
"To the women who are driven insane by your hormones that keep you fat and bloated, I have a NEO-TRADITIONAL WEIGHT LOSS program for you :-) #ABabeBodyAtAnyAge"