Fans of Chinese superstar Jet Li, 55, were alarmed when an alleged photo of him went viral this week.
The aged man in the photo, who was said to be Jet, appeared to be in frail condition, and sparked fan speculation that the Hollywood star's health has taken a turn for the worse.
For comparison, these photos posted in December 2017 on his official Instagram account are the only recent snaps seen from the action star so far.
Jet did sport a shaved head and a pair of eyeglasses, though he appeared to be in good health.
He also posted a 2018 New Year's greeting on his YouTube account.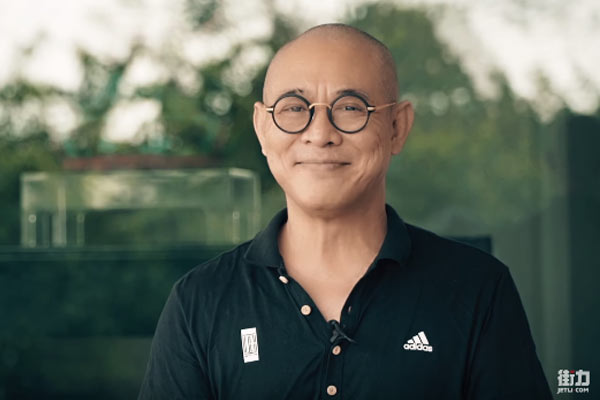 But a follow-up report by The Washington Post revealed that fans have nothing to worry about Jet Li's health for now.
Jet's manager, Steven Chasman, spoke with the U.S.-based news outlet and revealed that the aged man in the viral photo was not the Chinese martial artist.
Steven said it was "just a bad photo of someone who is 55 years old."
He then added, "[Jet Li] has hyperthyroidism that he's been dealing with for almost 10 years.
"It's nothing life-threatening and he's dealing with it."
The manager then gave the news outlet a recent photo of the actor, revealing that Jet remained to be in good health after all.
WHAT IS HYPERTHYROIDISM? Jet was first diagnosed with hyperthyroidism in 2010.
The actor revealed this to the U.S. entertainment news outlet The Hollywood Reporter back in 2013.
"I'm in pain, but I'm not suffering. I'm happy," Jet Li remarked then.
He mentioned that his health condition unmasked the human behind the action star persona, "I'm just a regular guy… I'm not a hero.
"I'm just like you."
According to the U.S. National Institute of Diabetes and Digestive and Kidney Diseases, hyperthyroidism, or overactive thyroid, "is when the thyroid gland makes more thyroid hormones than your body needs…
"Thyroid hormones control the way the body uses energy, so they affect nearly every organ in your body, even the way your heart beats.
"If left untreated, hyperthyroidism can cause serious problems with the heart, bones, muscles, menstrual cycle, and fertility."
It is said that the condition is two to 10 times more likely to develop in women than men.