Jodi Sta. Maria, 35, is proving to all moms that with discipline, no body goal is too hard to achieve.
In October 2017, she wowed her followers with her well-toned bod and abs.
In May 2017, she and her son Thirdy had their picture taken at Castaway Cay, a private island in the Bahamas which serves as an exclusive port for the Disney Cruise Line ships.
Clad in a ruffle trim top, her followers instantly noticed her toned abs.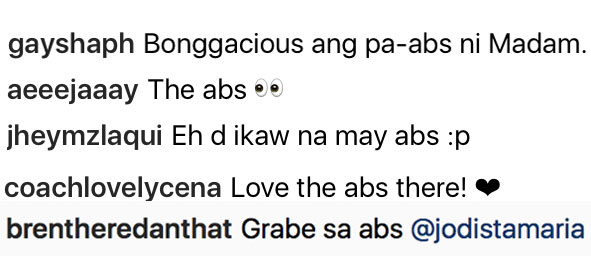 Yesterday, June 8, she posted another photo wearing the same ruffle trim top but with her entire physique more visible.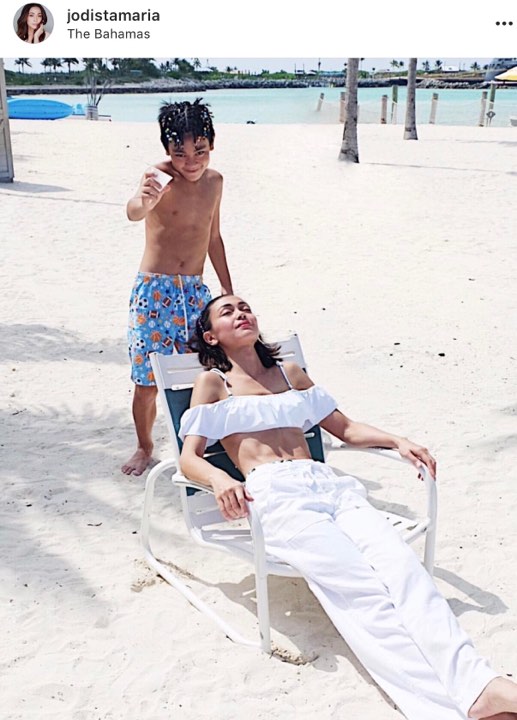 A few commented that she has gotten "too thin."
Agree?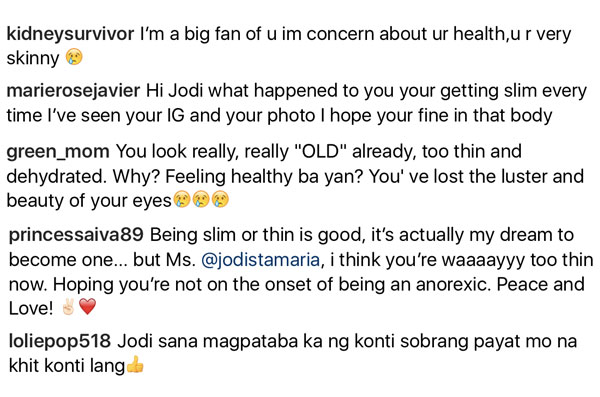 How can we tell if we are on the verge of being dangerously thin?
According to the current Dietary Guidelines for Americans, a Body Mass Index (BMI) below "18.5 falls outside the healthy range."
BMI, according to the website of National Heart, Lung, and Blood Institute, "is a measure of body fat based on height and weight that applies to adult men and women."
To compute your BMI, divide your weight in kilograms (kg) by your height in meters (m); then divide the answer by your height again.
But as a rule of thumb, if you've always had a low body mass index and your weight doesn't change, there's no need to worry.
Consult a doctor if you are not dieting and exercising, but still losing weight.