Timelessly beautiful. Calm. Confident.
Some people never lose their hotness, and for these blessed few, age remains to be just a number. Such is the allure of Alice Dixson.
Alice uses a holistic approach in keeping herself healthy. Her svelte form attests to a very physically active lifestyle balanced with fun and travel adventures. She says, "I go to the gym, walk, or play sports every day for 30 to 60 minutes.
"My philosophy is try to sweat at least once a day! Then of course, replenish with lots of water and fresh juices. Being active makes me happy!"
Alice has appeared on countless magazine covers and maintains her A-game in showbiz. Time has only refined Alice's beauty, a personification of ageless beauty goals.
But her beauty is not something that she accepts as an accident of nature.
Alice swears by time-tested habits of eating five to six meals per day in moderation, exercising, hydrating, getting enough sleep, surrounding herself with positivity, and reciting this personal mantra from Stephen Covey's The 7 Habits of Highly Effective People:
"Every day in every way, I'm getting happier, healthier, wealthier, wiser, closer to family, closer to God, closer to my life's purpose..."
Alice also knows how to take good care of her mind by "finding things to keep me smart and appealing."
Aside from exercise and her beauty regimen, she has been mellowed and made wiser by her life experiences. She firmly believes that there is always a solution to everything.
"I look for guidance when it's too difficult or confusing. A bad situation is only temporary, and there's nowhere to go but up after a fall," she says.
Gracefully handling intrigue and outspoken about her life priorities, Alice is able to roll with the punches, and this adds to her overall hotness.
Small wonder that KFC Philippines asked her to be the face an all-time crowd favorite: Hot Shots. Check out this sizzling video.
Aside from Hot Shots, Alice also loves the Original Recipe chicken.
"My all-time KFC favorite is the Colonel Sanders original recipe fried chicken," she says. "I always love the leg part. I eat it with gravy, and mashed potato is a must. Yum!"
In celebration of this new partnership, KFC has a limited-time offer for everyone: Get Hot Shots for only P50 (a la carte)!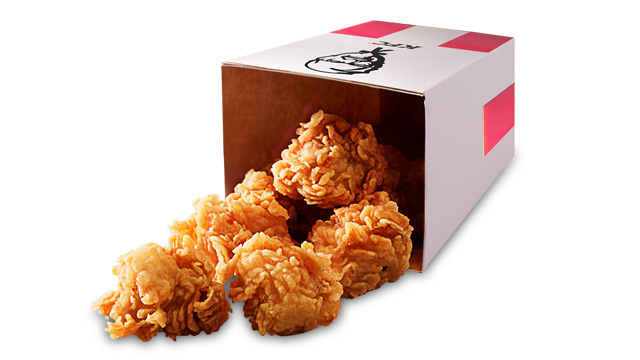 To get updates on offers and promos, follow KFC Philippines on Facebook.
Website
http://goo.gl/ws6UeY
Read the story? Tell us what you think!
How and where can I get this?