There's one thing for sure na most of you do at the start of every year: Make a resolution to be more fit. Kasi naman, the holidays are all about letting loose, 'di ba? It just so happens you end up literally loosening your belt in the process, too.
Many people tend to form bad habits while they're having all that fun, making it harder to get their health back on track. Kaya nagiging hashtag ang #BalikAlindog taon-taon-that's you motivating yourself to get back into shape.
Pero usually, hanggang January lang ang #BalikAlindog dahil dinadaan ng marami sa "one-time, big-time" ang commitment to fitness. That's why you end up using the same hashtag every year.
If you really want to be healthier-body and mind-all year round, you need to start developing the right kind of habits and cancel out yung mga 'di kaaya-aya. Baby steps muna. And remember, ang health ay 'di lang physical; importante rin ang mental and emotional health.
Want to get started on your fitness journey? Follow these tips:
1. CHOOSE A PHYSICAL ACTIVITY THAT WORKS FOR YOU.
Aside from thinking about what you want out of a workout-to lose weight, get stronger, boost immunity and energy levels, etc.-consider your personality, too. Kung 'di mo type mag-gym, try other activities. Mahilig ka ba sumayaw? Check out Zumba or hip-hop dance for fitness. Outdoorsy ka ba? Try running, jogging, or biking. There are all sorts of ways to get your workout on, mahahanap mo rin ang para sa 'yo.
2. HAVE A SOCIAL MEDIA-FREE DAY EVERY WEEK.
According to studies, too much time on social media can have a negative effect on your physical, emotional, and mental health. If you feel like all the chismis on your feed is getting to you, or masyado ka nang naiinggit sa mga friends mo, set aside a day each week where you take a vacation from social media. The memes can wait.
3. GO FOR A WALK.
Spend your breaks at the office by walking around instead of checking your social media feeds on your phone. It counts as a mild aerobic exercise and also gives you the opportunity to get some much-needed vitamin D. Just make sure to bring an extra shirt; ayaw mong amoy-pawis sa harap ng bossing mamaya.
4. MEDITATE (OR PRACTICE BREATHING EXERCISES).
Ang toxic na feelings mo ay posibleng toxic din sa katawan. Stress makes you more likely to fall into bad habits, and bad habits-like binge-eating and being lazy to do your regular exercise regimen-make you gain weight. Spending 15 minutes each day to meditate can help clear your mind and put you in a better, more positive mood.
5. HYDRATE, HYDRATE, HYDRATE.
Before reaching for that extra rice, drink a glass of water first. There's a good chance your meal has already given you enough nutrition kahit na feeling mo gutom ka pa-especially if nasanay kang busog na busog after attending all those holiday parties.
Water helps in digestion. If drinking water makes you feel full after a meal, you probably shouldn't eat anymore. Baka ma-impatso ka pa. Another benefit of drinking enough water? Supple, glowing skin!
6. FIND A REASON TO LAUGH EACH DAY.
Sabi nila, "Laughter is the best medicine." May point pala 'yun. Laughter has a lot of health benefits, like lowering stress hormones and lessening bad moods. Tapos kung sobrang lakas ng halakhak mo, may abs workout ka pa!
7. EAT LEANER MEATS.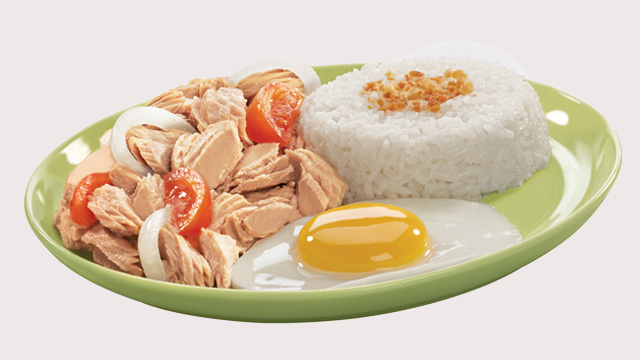 Hindi naman kailangan maging vegetarian para maging healthy. You can keep meat in your diet if you switch to leaner options, like tuna. With the right recipes, you won't even miss that fatty liempo. Give it a shot by making some tasty dishes that use Century Tuna (go here).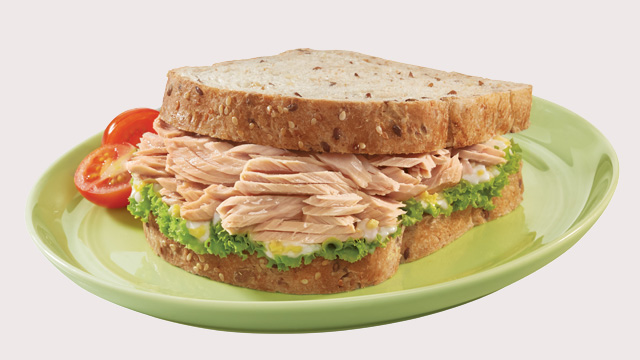 Century Tuna wants to be your partner in developing a healthier lifestyle-and hindi lang in terms of diet. Advocacy nito ang good health inside and out. Aside from sharing recipes, may mga exercise and lifestyle tips rin sa website nito. Kaya, simulan na 'yan!
Get a head start on turning #BalikAlindog2019 into #MaalindogForeverAndEver, by following Century Tuna on Facebook.
Website
http://www.superbods.ph/
Read the story? Tell us what you think!
How and where can I get this?