Aside from being a mom and a host, Donita Rose is also a chef.
She left her showbiz career in 2012 and worked as a chef in the U.S.
Now that she's back here in the country, she's busy sharing her culinary passion with fellow Pinoys moms.
For her, one of the most important things to consider when cooking for the family is finding ingredients that are not only healthy but also budget-friendly.
"We Filipinos really love to eat. Our culture is practically centered on food, which brings families closer during festivities, so we should also be aware of how we prepare the food and the kind of dishes we serve," Donita says.
For cooking, she chooses canola oil, which offers more health benefits and better value for money than regular cooking oil. 
Here are the reasons why Donita believes canola oil should be one of your pantry staples:
It's easy on the pocket.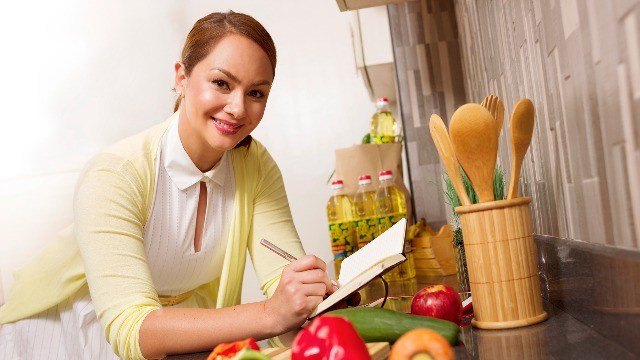 When it comes to cooking, Donita puts her family's needs first: "I've always loved cooking, but cooking food that is good for the heart, especially for my family, is what drives me to learn more dishes and expand my knowledge in cooking."
Donita opts for food that's affordable and healthy at the same time. She makes it a point to stock up on canola oil, which is one of the healthiest cooking oils in the market but does not cost as much as extra virgin olive oil, sesame oil, and coconut oil.
It's a versatile cooking ingredient.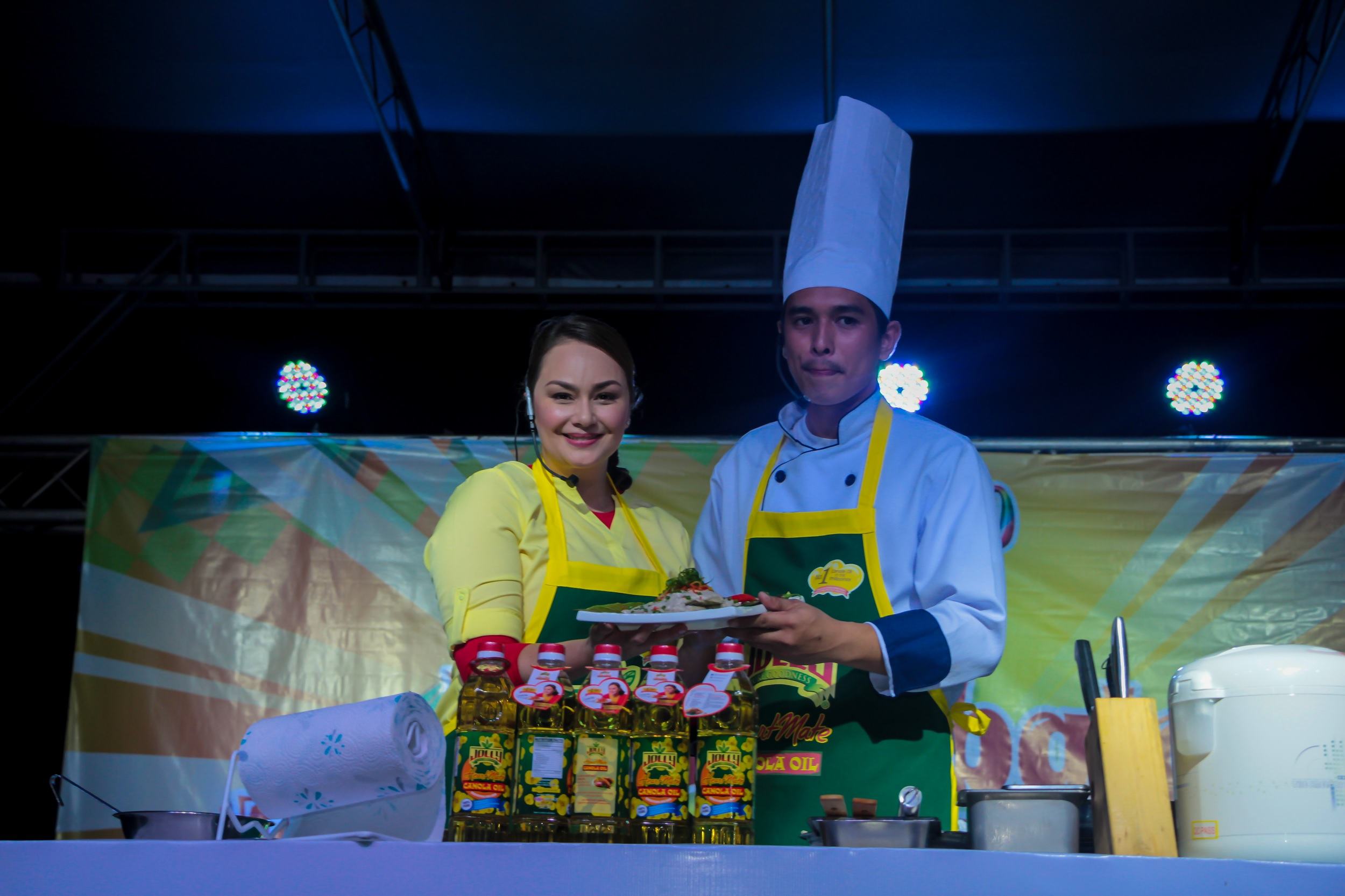 Canola oil has a pale golden color, light texture, and neutral taste. It also has one of the highest smoking points, which makes it ideal for use on different kinds of food.
Donita used canola oil to cook her own versions of regional delicacies when she went on a Philippine Festival Tour with Jolly Heart Mate Canola Oil. She conducted cooking demos for foodies and moms.
Fiesta fare is typically high in bad cholesterol, but Donita pointed out that serving healthy dishes instead doesn't make the celebration any less festive.
During the first leg of her tour, she whipped up chicken-durian curry for Davaoeños at the Kadayawan festival last August.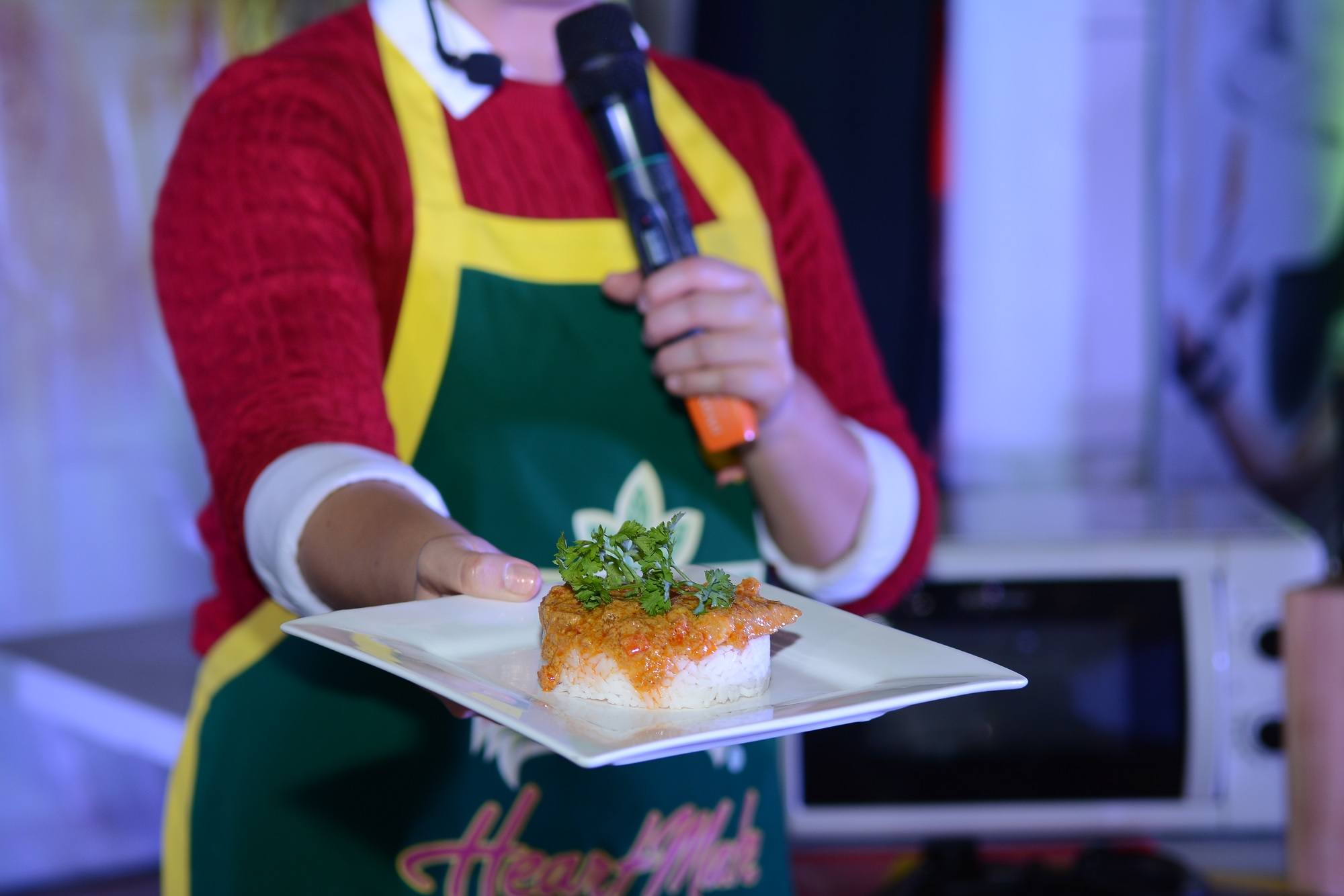 She also cooked coconut timlok for the residents of Naga City during the Peñafrancia festival last September.
Next, she headed to Bacolod for the Masskara festival and shared her own twist to kansi.
In the last leg of her tour, Chef Donita prepared popiah for Cebuanos during Sinulog.
It's good for your health, especially your heart.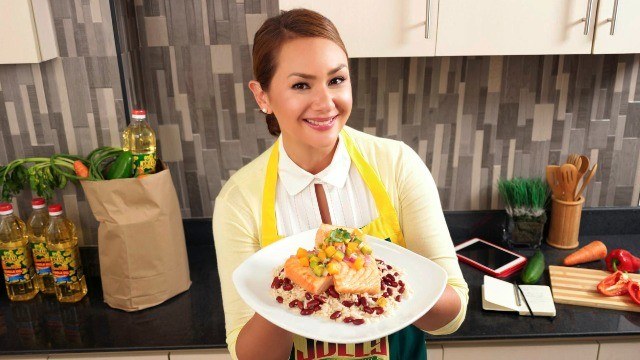 Canola oil, which is extracted from the seeds of a bright, yellow-flowering plant of the same name, is known to be rich in vitamin A.
This vitamin is good not just for your eyes but also for your immunity and skin.
A U.S. study even suggests that canola-based diets can reduce the risk of ischemic heart disease, prevent obesity, and even help in moderating insulin and glucose levels for those with diabetes.
Donita says, "We must always be conscious that the ingredients we use should be good for the heart, like Jolly Heart Mate Canola Oil, which contains the lowest amount of bad fats or saturated fats but packs in the good kind like omega 3 and 6."
Cook smart and healthy like Donita Rose by using Jolly Heart Mate Canola Oil. Follow her culinary adventures on Facebook.
This article was created by
Summit Storylabs
in partnership with Jolly Heart Mate.
Website
https://goo.gl/I1f6LI
Read the story? Tell us what you think!
How and where can I get this?