Manny Pacquiao, his wife Jinkee Pacquiao, and their kids are presently in Los Angeles, California, as they await the senator's bout against Keith Thurman on July 20, 2019, at the MGM Grand Garden Arena in Las Vegas, Nevada.
On arriving at the City of Angels on July 5, Jinkee gave her followers a peek into their U.S. residence.
This is the dining area. The photo shows the couple's youngest son Israel enjoying a meal at an eight-seater table. The modern chandelier with clear glass globes is hard to miss.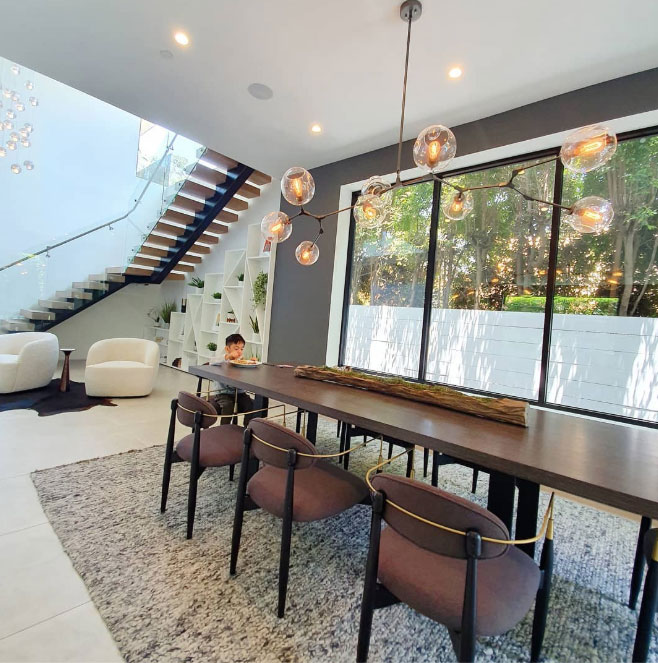 A few feet away from the dining area are two cozy white chairs, an air bubble chandelier, and under-stair shelves.
Jinkee's caption reads: "RISE UP, start fresh, see the bright opportunity in each day! Good Morning!"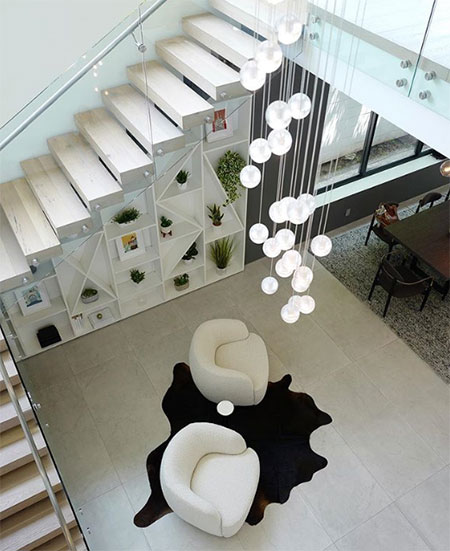 The third set of photos she put out yesterday, July 10 (Manila time), captures the overall look of the ground floor and also shows a portion of the second floor, the living room, and the pool area.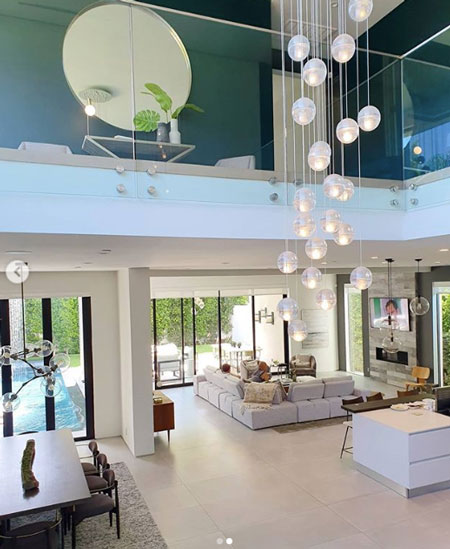 In December 2018, Jinkee posted a photo of the dining area, which was taken from the second floor.
Notice that it used to be occupied by a six-seater dining table with bubble chandelier as accents.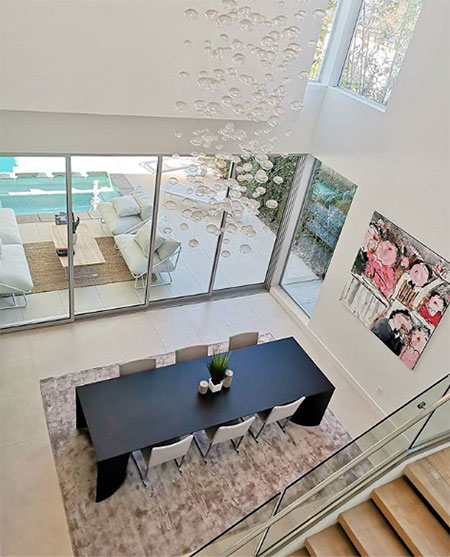 The wife of Pacman also gave a closer look at their pool area.
Manny and Jinkee's kids—Jimuel, Michael, Queen Elizabeth, Mary Divine Grace, and Israel—enjoy swimming, hence, all of their mansions have swimming pools.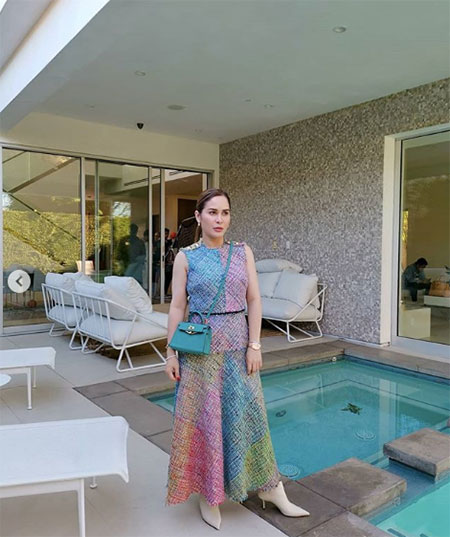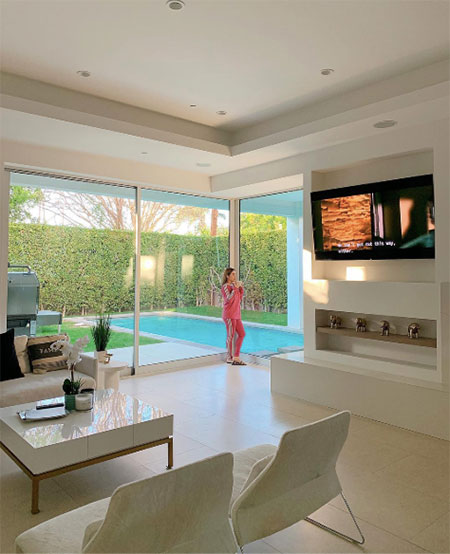 But on the day of Manny's fight against Adrien Broner in Las Vegas on January 19 (U.S. time), the Pacquiao L.A. mansion was burglarized.
The property, according to some reports, was worth three million dollars at the time it was purchased.