Julia Barretto excitedly put up her first Christmas tree ever!
Moving into her own house this November, the tree became her first major non-showbiz project of sorts.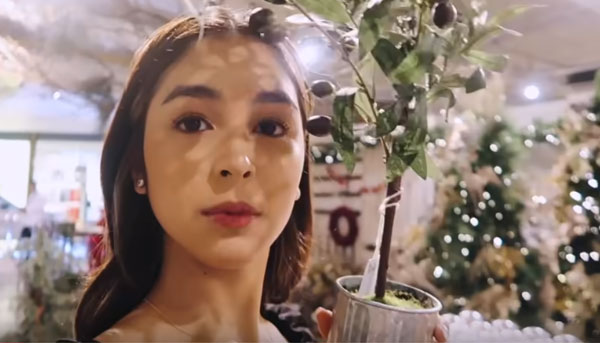 On her YouTube channel, she vlogged about the day she shopped, decorated, and accomplished the activity.
In the video, she began, "Growing up, every time I'd wake up, meron nang Christmas tree sa house.
"Of course, because Mommy is the one who's always in charge, and she's always the one who takes care and sets up the Christmas tree."
Her mom Marjorie Barretto is all-out with her annual Christmas decors for their family home. She does not simply put up a tree, but creates a Christmassy vibe throughout the house.
She even sets up a Christmas village.
Julia wants to do the same in her own home.
The Kapamilya actress continued, "This year, it's gonna be different since I just moved in my home, and I'm now in charge and responsible of creating my won Christmas tree."
Originally, she wanted a green Christmas tree with red ornaments.
"Something more classic," she described.
But upon reaching the store, she decided to go for the color pink. Her choices were mainly influenced by her youngest sister Erich.
"Honestly, I'm doing all of these for Erich. I wanted to have a tree that she would also like."
So, she picked flamingos and two pink Santas, which, she said, "are very rare to find."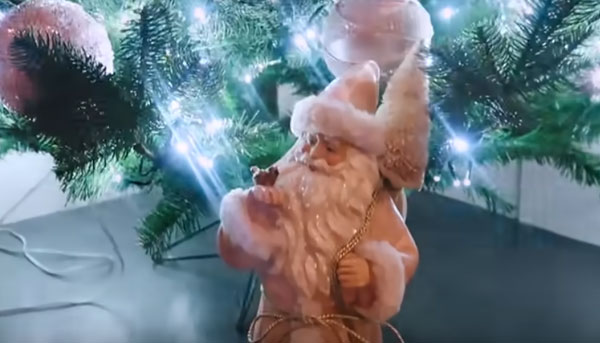 MARJORIE'S TREE AND DECOR-SHOPPING TIPS
Before making the purchase, she consulted her mom through a video call.
"I am not an expert," Julia admitted.
Marjorie advised her to get a "slim tree."
However, "I like it fat," said the Star Magic talent.
Laughing, she added, "It's just more mahal. Choose your battles."
Julia also liked a darker shade of green for her tree.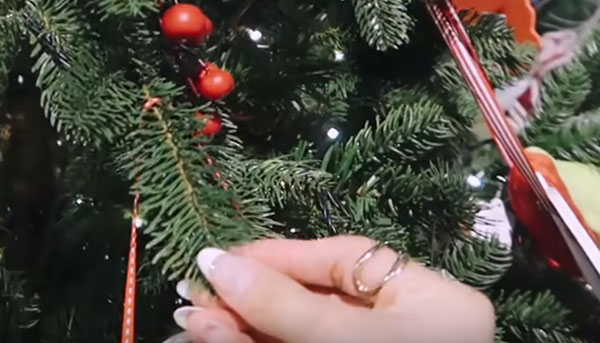 The next tip given by her mom pertained to the ornaments, "It's gotta be good for five years."
In case she gets tired of pink next year, she remarked, "Work very hard so you can spend for another set of Christmas decorations."
Marjorie also asked her to look for "lights that are batterry-operated...LED, not mainit na light. Warm white."
Julia also bought vases because "I like my house to look like a garden," and apple cinamon scented candles because "I grew up smelling this every Christmas season."
JULIA'S VERY FIRST CHRISTMAS TREE
After shopping, she supervised the way her tree was draped with ornaments and lights.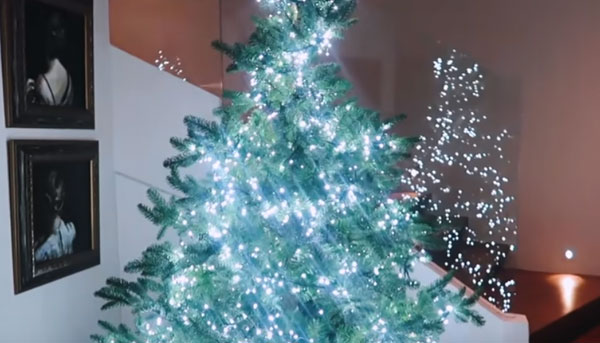 Looking at her reaction, Julia was very pleased with the output.
Overall, it was a fun activity, but, according to her, "the worst part is paying and finding out how much."
And now that she already has her own house, and has been doing a lot of firsts (such as putting up her first Christmas tree) as an independent lady, she looks forward to what the future holds for her.
In the video, she was quoted as saying, "Five years from now, I should be married."