Isabelle Daza runs a household typical of Filipino homes, where there is at least one domestic helper who is treated as part of the family.
And, truly, where many a beloved yaya lives long in the memory of former wards, now grown men and women who remember them with great affection.
Lucky for Isabelle, her childhood nanny, Yaya Luning, is still around and now looks after two-year-old Baltie, her son with French husband Adrien Semblat.
But a loyal nanny or househelp, these days, is hard to come by.
Hence, Isabelle has come up with ways to make her kasambahay feel more secure and valued in her household.
Remember the "contract" she drew up in 2019?
Recently, she also handed the nanny sheets of paper with handwritten questions—on which the nanny wrote her answers to questions, such as "kelan ka nabibwiset sa akin... kelan ka pinapagod...ano ang pangarap mo sa buhay."
This way, according to Isabelle, she is aware of the needs of the people "who help and care for me."
Isabelle posted both the contract and the handwritten questionnaire on Instagram with her annotations.
The handwritten questionnaire is refreshed every three months.
Both forms—the contract and the questionnaire—are written in Filipino.
Here are that screenshots of the questionnaire with her nanny's responses: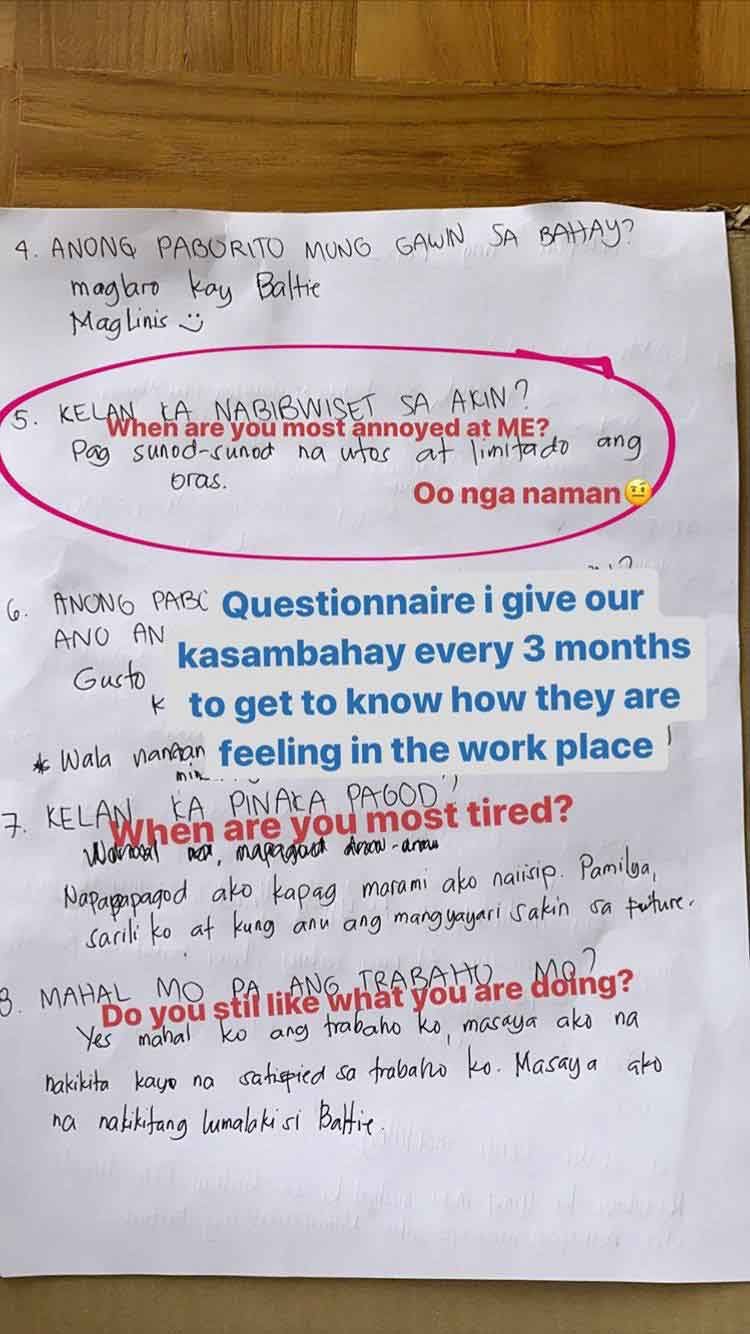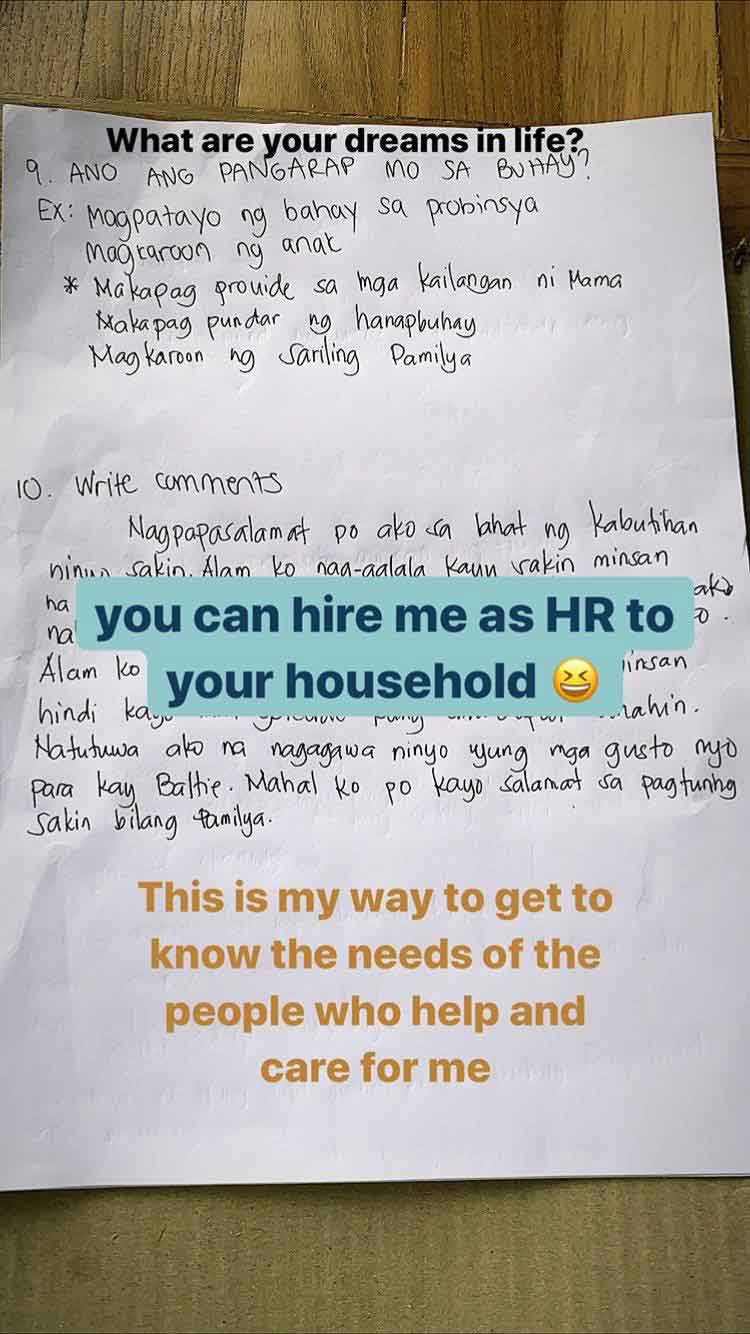 It has been the dream of Isabelle to "professionalize the Kasambahay," and having a "Kasambahay contract" protects the interests of both parties.
Knowing their rights and benefits gives the kasambahay a sense of pride in their work. They feel appreciated and this, in turn, earns for the employer their loyalty.
On the other hand, a kasambahay also becomes privy to family secrets and gossips. For the protection of the employer, the contract obligates the kasambahay to keep their lips sealed during and after their employment.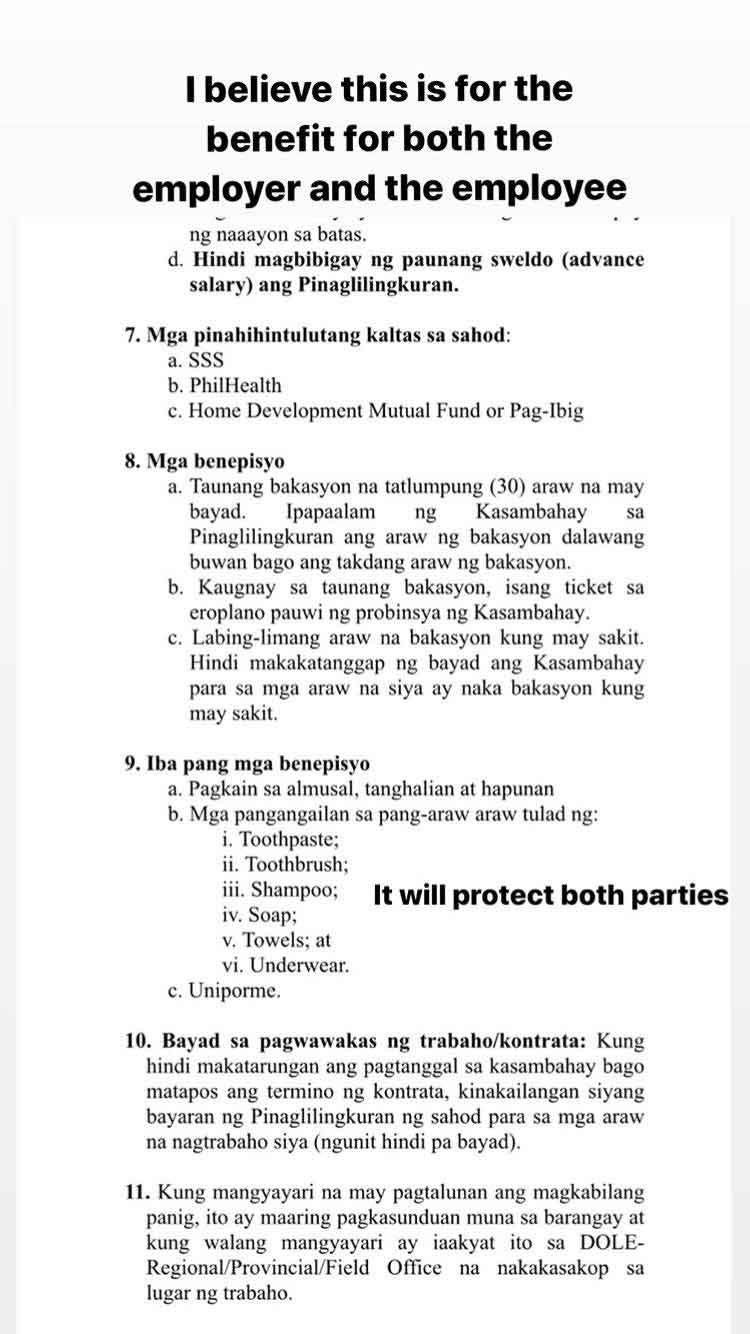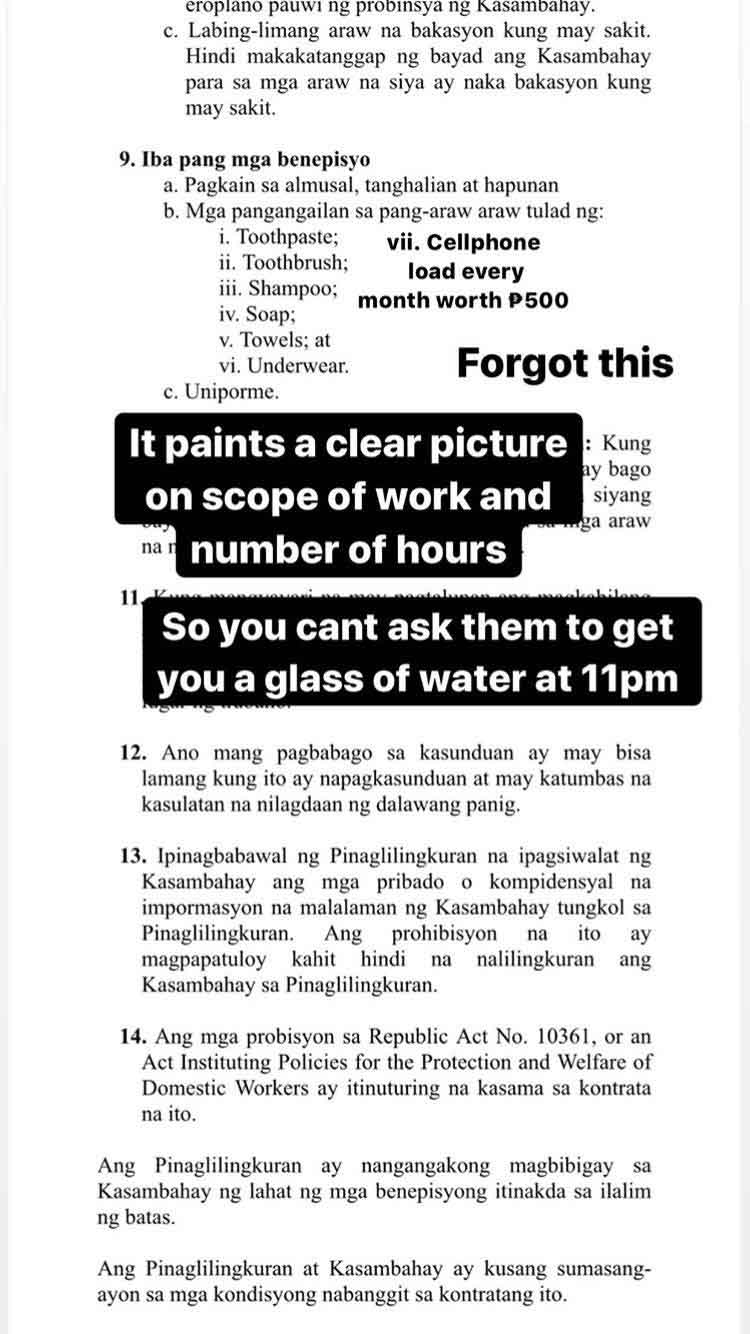 Isabelle based her contract on Republic Act No. 10361 known as "Domestic Worker Act" or "Batas Kasambahay," which protects domestic helpers employed within the country from "abuse, harassment, violence, and economic exploitation."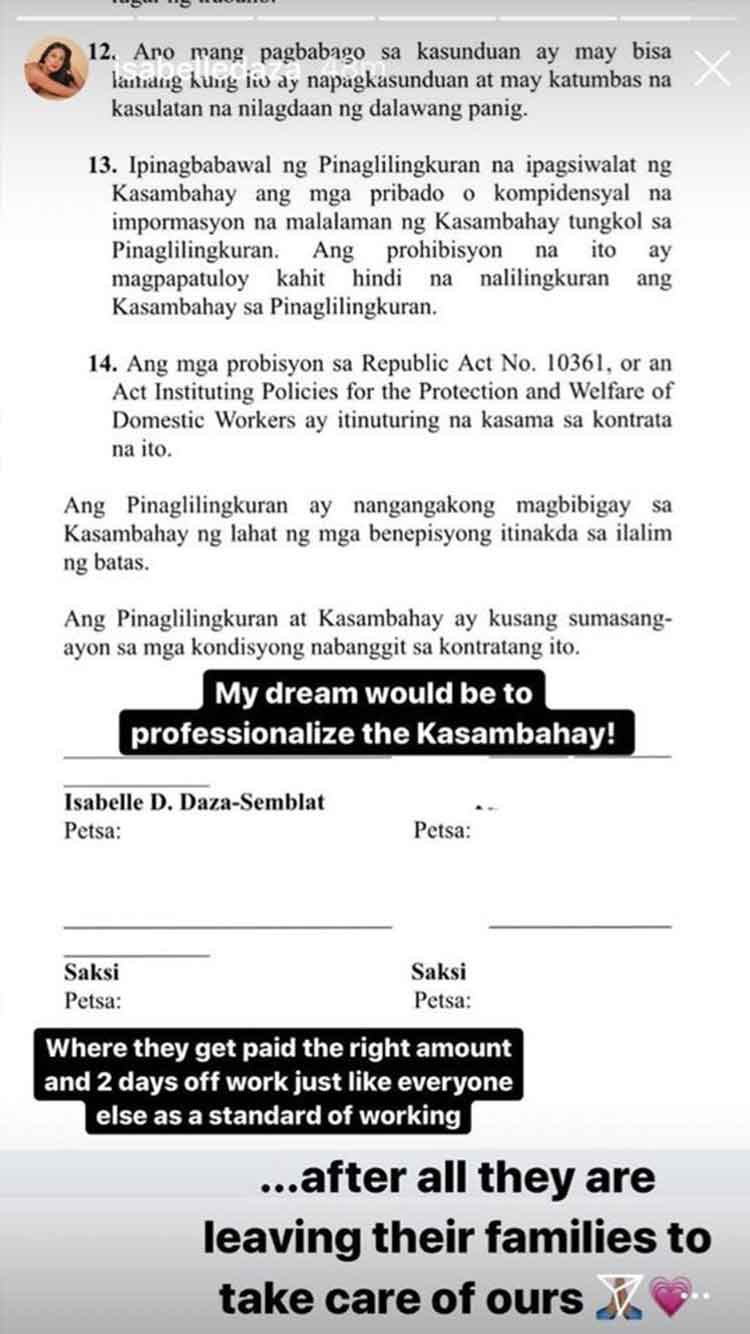 (Gusto mo bang lagi kang una sa showbiz news at scoops? Join and subscribe to our Viber Chatbot here para lagi kang updated!)
Use these GrabFood promo codes when you shop or order online. Marami pang ibang coupons dito.