Lauren Young is making the most out of her time during enforced quarantine.
On May 15, the 26-year-old Kapuso actress took to Instagram with a photo of her home improvement project: organizing the kitchen countertop using space-saving hacks.

A key piece in the mini-makeover was a countertop organizer that doubles as a dish drying rack.
Published as is, part of her post's caption read, "How we spent out morning: Assembling our new dish rack, Cleaning the area, Putting everything back in place

"Pretty happy with the outcome and excited to find more products that are great for storage and arranging our home.
"This lockdown has got me researching more on how I can make my home prettier and more functional."
Toward the end of her post, Lauren asked her followers for some suggestions.
She wrote, "Living in a condo makes space more limited so its always great to find ways and products to help maximize our space. Any suggestions?"
Lauren's countertop organizer/dish drying rack is from Celina Home Textiles. She bought it for only PHP1,610 on Lazada.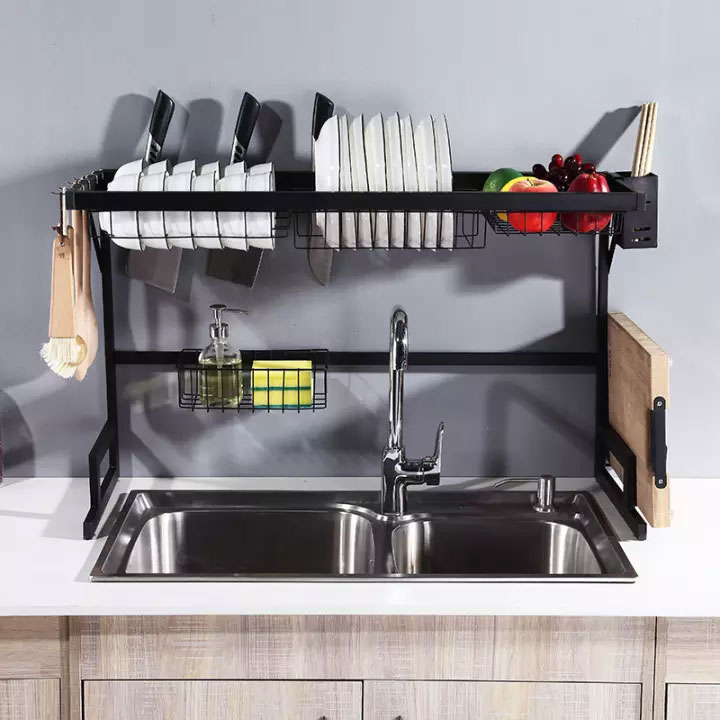 Some of Lauren's followers suggested installing floating shelves or cabinets to clear some space on her countertop.
However, installing shelves and cabinets would require drilling holes in the wall. Lauren pointed out that she cannot do this since she is only renting her place.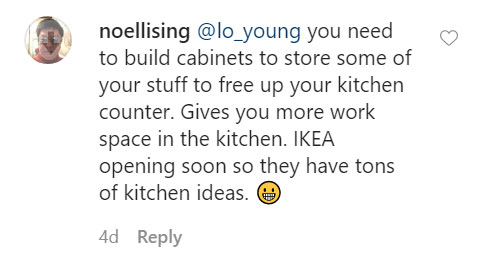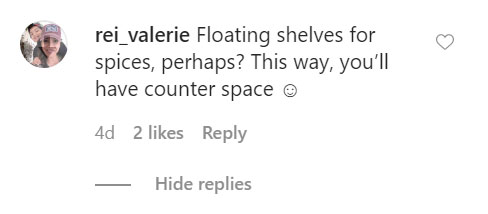 MINIMALIST LIVING
In her vlog post last July 2019, Lauren revealed that she moved out of the family home.
She now lives with her brother Vic Young and some of their friends in a condo unit in Quezon City.
Lauren gave a tour of their unit, and said they opted not to buy furniture that would unnecessarily clutter the common areas.
"There is a lot of space in the common areas and we're trying to really use it to our advantage.
"As much as we wanna live really pretty, you know, Pinterest boards and everything like that, the reality is we have stuff that we need, we don't have a lot of space but it works for us.
"Hindi naman kami iyong tipong super nag-e-entertain lagi and if you come to our house and you don't like it, that just means you're not our friend, char!
"Because our friends totally understand our living situation right now."