Frankie Pangilinan loves that her bedroom offers the best view of sunset.
She does not mind at all that she has the smallest room in her family's condo in Makati.
"I love sunsets. I love sunsets so much," Frankie told her followers during her Instagram Live session early today, May 21.
At that moment, the sun was setting, and her followers could see how the sunlight framed her face.
"If you guys follow me on Twitter, you know that I love sunsets. This is why. This is how pretty sunsets are," she continued, gesturing at how the sunlight was hitting her face.
"This is also why I picked the room.
"I have the smallest room.
"I picked it because the sunset is right there and I don't have that much stuff anyway."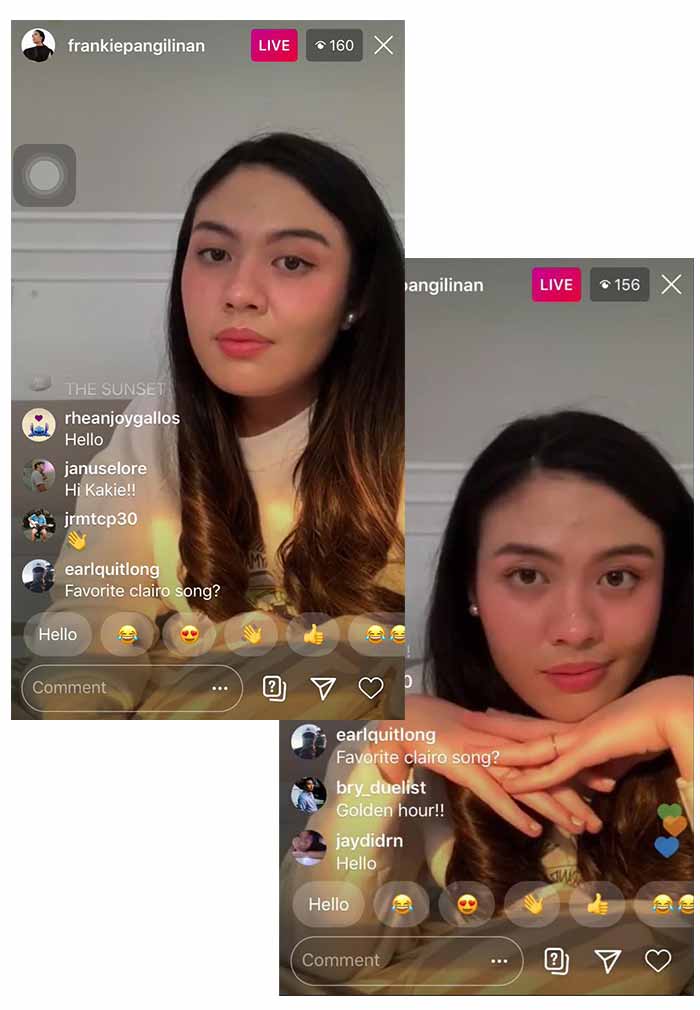 Last year, a few days before flying to New York for college, the daughter of Sharon Cuneta and Senator Kiko Pangilinan welcomed PEP.ph (Philippine Entertainment Portal) to her bedroom.
The young writer designed her bedroom to be her "creative zone."
She told PEP.ph, "I made my own world so I work very hard to try to make it that way. I know it's my space."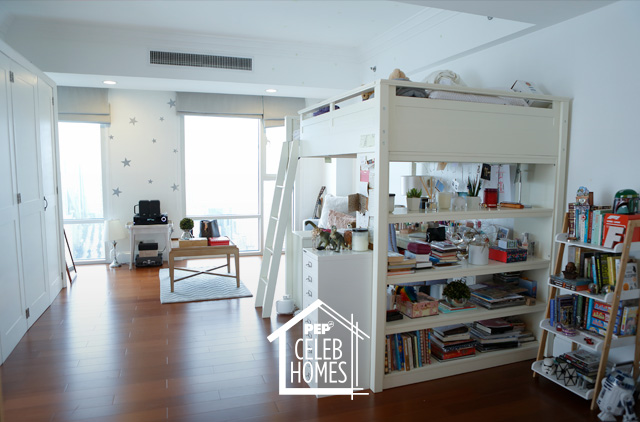 ROOM WITH A VIEW
With the family condo situated on the upper floor of a residential building along Ayala Avenue, Frankie gets to see picturesque views regularly.
Every now and then, she snaps a photo of the view from her window, and shares it on her social media profiles.
This is her view at dusk:
Here's a throwback to when Makati was still a bustling city before the government implemented a lockdown to curb the spread of COVID-19:
Her room's floor-to-ceiling windows give a cozy ambiance conducive to creating new songs and writing new pieces:
How frankie is spending the quarantine
Frankie had been living in New York City since August 2019, but the 19-year-old college student managed to fly back to Manila before the travel restrictions were implemented.
During her Instagram Live session, a fan asked how she has been spending the quarantine.
The Literature major answered, "I'm a lot less bored than I thought I would be, because I'm inspired right now.
"And I'm scared that, before quarantine ends, my inspiration will just run out.
"But, for some reason, it hasn't yet? So, I just keep on pushing, pushing, and I keep making stuff. But I know that eventually, obviously it's just probably gonna dissipate...
"And also, I like watching TV and movies and stuff."