Zsa Zsa Padilla's dirty kitchen is now clean and organized.
This came after eagle-eyed netizens criticized it yesterday, May 25, when she uploaded a photo of watermelons, which, she said, are a "great way to fight the heat."
Also in the Instagram photo were canned goods on top of the washing machine, while the cooking oil, patis, and fabric conditioner were all together under the kitchen sink.
This did not escape her followers, prompting some of them to drop comments.
Two of them asked about the washers in the dirty kitchen.
Some fans came to Zsa Zsa's defense, saying that in other countries, it's normal for the washer to be in the kitchen.
One follower didn't mince words. "Ang dumi ng kitchen," the follower said, which had other fans counterring, "hindi madumi, super cluttered lang. konting ayos lang."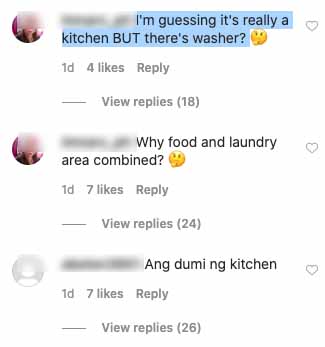 The Divine Diva herself noticed her dirty kitchen was in disarray.

As she said in her post's caption, "Daming intrustion sa dirty kitchen! Hahaha! Now ko lang napansin."
On May 26, Zsa Zsa posted another photo of her dirty kitchen, and this time, "hindi na siya makalat," said an Instagram follower.
Taking the criticisms well, the singer thanked fans for all the tips she received from those concerned about the "dumi" and "kalat" in her kitchen and laundry area.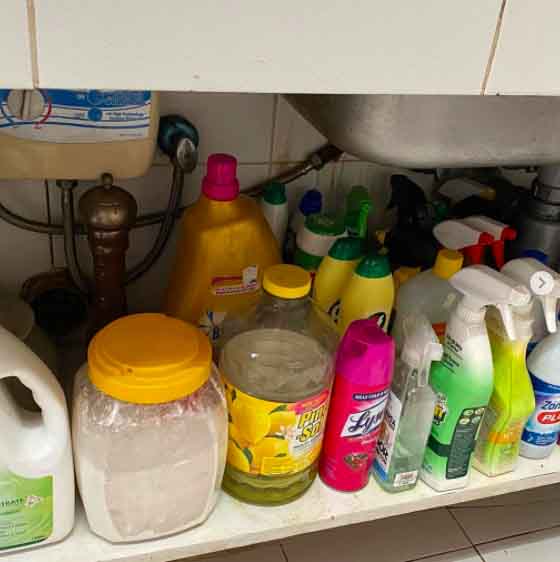 Her caption read (published as is): "Thanks for your tips!!! Nilipat ko na lahat ng oil sa taas where all the pang luto should be. Even refilled the patis and placed it in the pantry. Pasensya na, di ko na malilipat ang washing machine /dryer kasi yan talaga ang pwesto nya sa dirty kitchen. Happy cooking mga Momsh."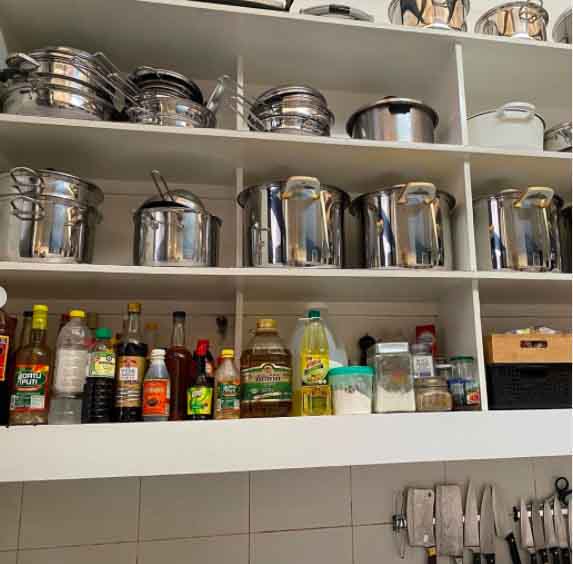 NETIZENS BECOMING MORE INTO DETAILS
Many Filipinos are fighting boredom at home as many areas continue to be under Modified Enhanced Community Quarantine (MECQ).
This boredom has led people to pick on details, noticing even the things that would pass them by normally, such as the branded shoes that Jessica Soho wears in 24 Oras and Kapuso Mo, Jessica Soho.
Well, Zsa Zsa's dirty kitchen is another one they paid attention to.

Pinoys are also paying attention to online concerts and home broadcasts by their favorite celebrities, which give them good entertainment but also give them a rare peek into the stars' homes.
While celebrities normally try to keep their homes private, the MECQ has given them no choice but to open them for online broadcasts that have become the medium to reach an audience.