Anne Curtis was in the last trimester of her pregnancy when she flew to Victoria, Australia, in December 2019.
Leaving the country for her maternity leave and giving birth in her hometown were "last-minute" decisions.
She told writer G3 San Diego in an interview in September 2020, "I was working so hard kasi, and parang hindi nila ako mapigilan mag-work.
"So parang I felt it would really get me to stop working to be here."
Anne's other reason was she wanted her mom Carmen Ojales to be by her side during her child birth.
She and husband Erwan Heussaff welcomed Dahlia Amelie on March 2, 2020.
And the pandemic gave the couple no choice but to extend their stay in Australia.
Totally setting aside work, the new parents were able to give Dahlia their undivided attention and to chronicle their baby's milestones each step of the way.
Here are glimpses of their life away from the limelight at their home in Australia.
Anne shared a photo of her "favorite morning view, the scene at Erwan's "cooking studio."
In her caption, she wrote, "Dahlia, can do the cooking with her papa but the singing? She'll do with me.
"Buti na Lang I memorize na pretty much all the Disney songs and nursery rhymes out there."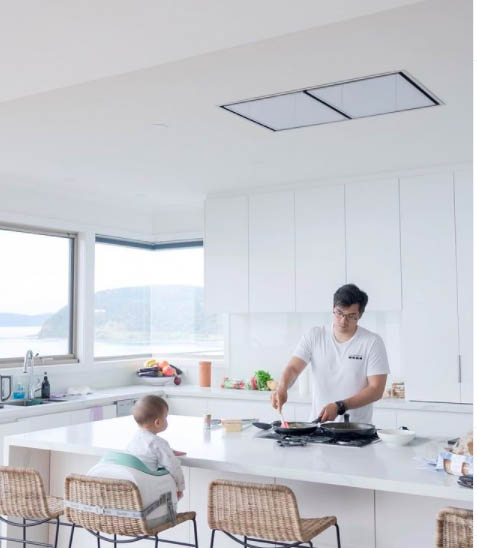 Dahlia's "Tripp Trapp chair," which, according to Anne, "grows with your baby, from newborn to adult."
It is priced at AUD349.00 or PHP12,767 on Stokke brand's website.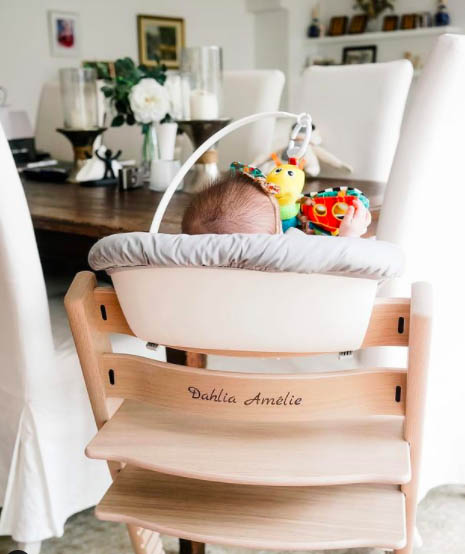 The living area, where Anne entertains visitors.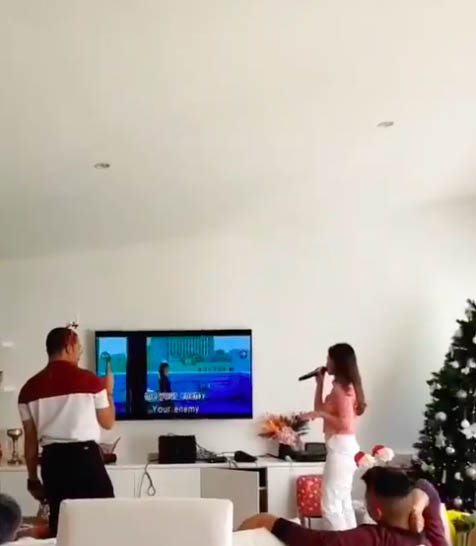 By the way, this tree was featured in ABS-CBN's Christmas Station I.D. as a prop in the portion showing the It's Showtime hosts.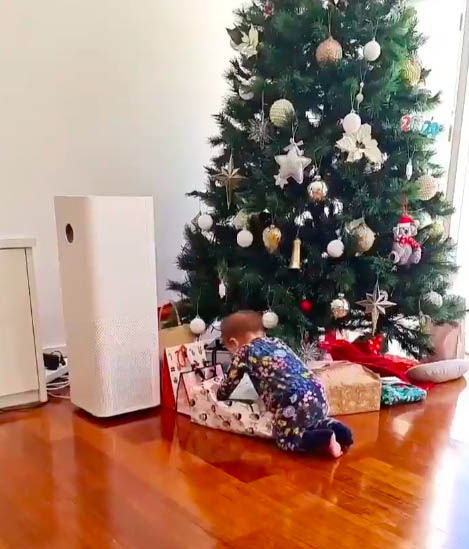 The house has a lot of crawling spaces for Dahlia as well as photo area for Anne.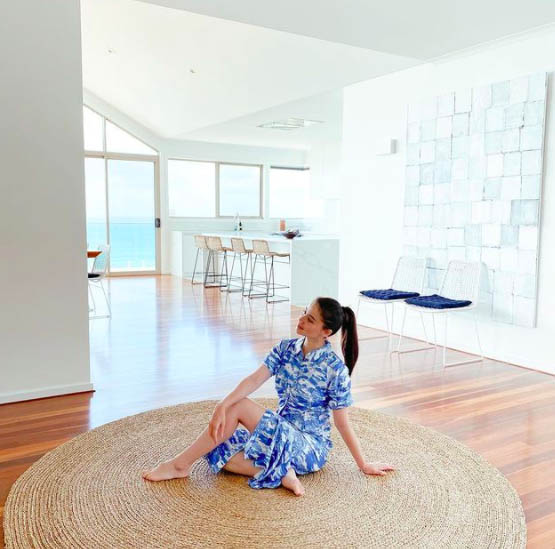 There's a stretch of open space near the living and dining areas where Dahlia can take a nap, crawl, and walk.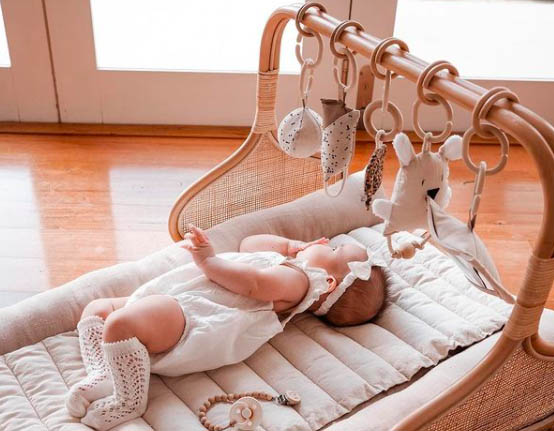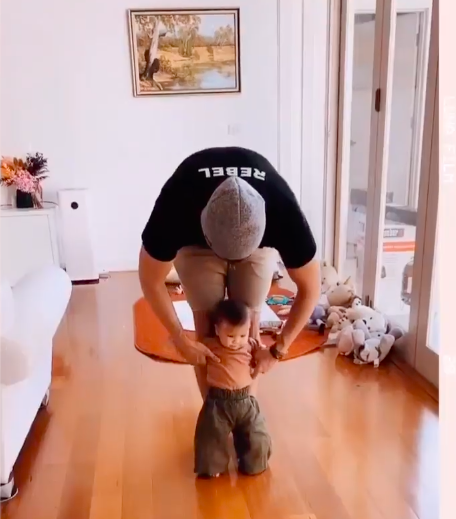 The backyard is very useful as Dahlia's playground and for her sunbath.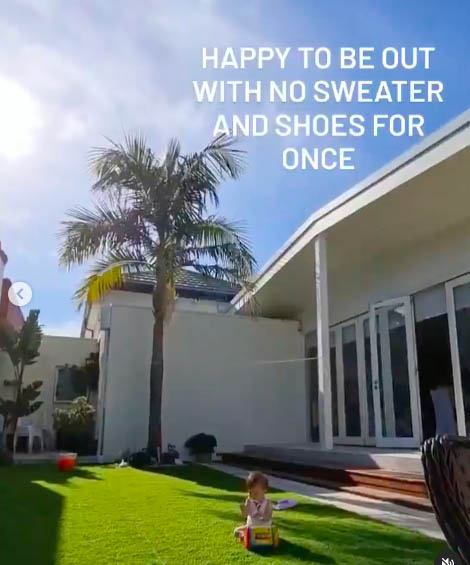 It's also where Erwan and Anne work out and do some of their pictorials.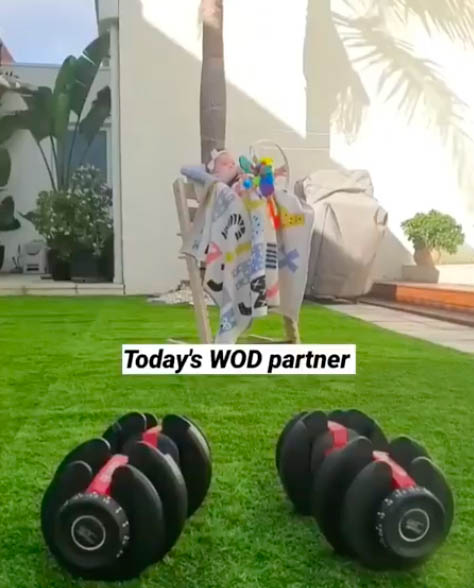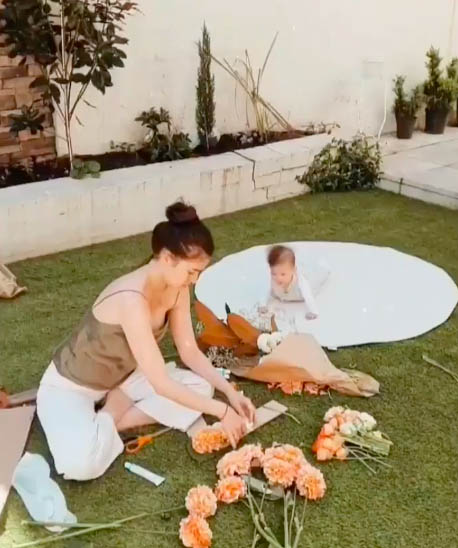 The couple's room has a "big girl bed" for the nine-month-old baby.
It is also from Stokke, and, according to the website, it can be used until the newborn baby turns 10 years old.
It is priced at AUD1,390.00 or PHP50,831.
In Anne's caption, she described her daughter's sleeping habits, "We had to add the extension to her mini cot already because she was moving so much and making circles in her sleep. Like the hands of a clock. Even when she's sleeping she's so active. Likot baby.
"Reminds me of how active she was when she was still in my tummy.
"We also changed her mobile to rainbow colours. She's graduated from the darker shades. She looooooves colourful things now. She wakes up smiling to her new 'bestfriends.""