Rachelle Ann Go is finally letting us into her London home.
Fans had long been requesting for a virtual tour of this home that Rachelle Ann considers an "answered prayer."
The international theater actress told PEP.ph (Philippine Entertainment Portal) in an interview held in January 2020, "Isang malaking achievement for us, as a family... building a family rin. Regalo talaga ng Panginoon,"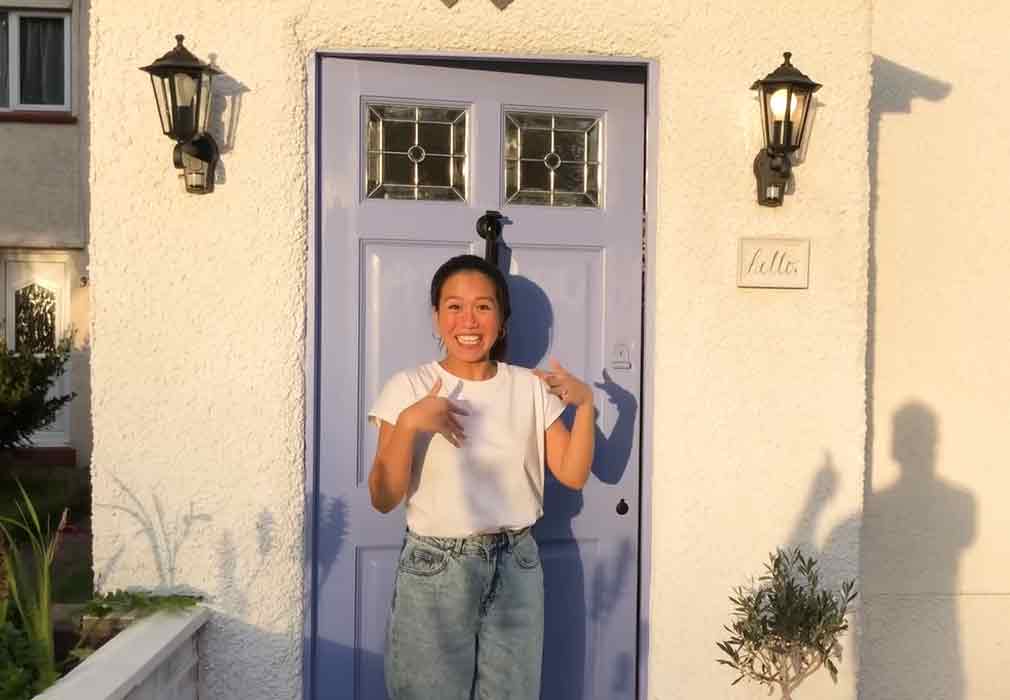 Acquiring property in London is known to be costly, but Rachelle Ann and husband Martin Spies were determined to make their dream come true.
In her first YouTube vlog, which was posted August 31, Rachelle recounted the long, arduous process that she and Martin went through to find their current abode.
The couple viewed six different properties before settling down in their Greenwich residence.
They were in search of a house that had a "very country house, farmhouse" feel.
"Gusto namin na kapag may bumisita sa amin dito, we want them to feel relaxed and chill. Parang retreat house ang gusto namin mangyari," Rachelle said in her vlog.
The first house Rachelle Ann and Martin viewed seemed to fit the bill, but the garden was too small for Martin's taste.
The second house was newly renovated and had a big garden, but it had three floors. Rachelle Ann figured this would be a disadvantage in the future.
The third house was also newly renovated, but Rachelle Ann said the place felt like "a maze" with its layout.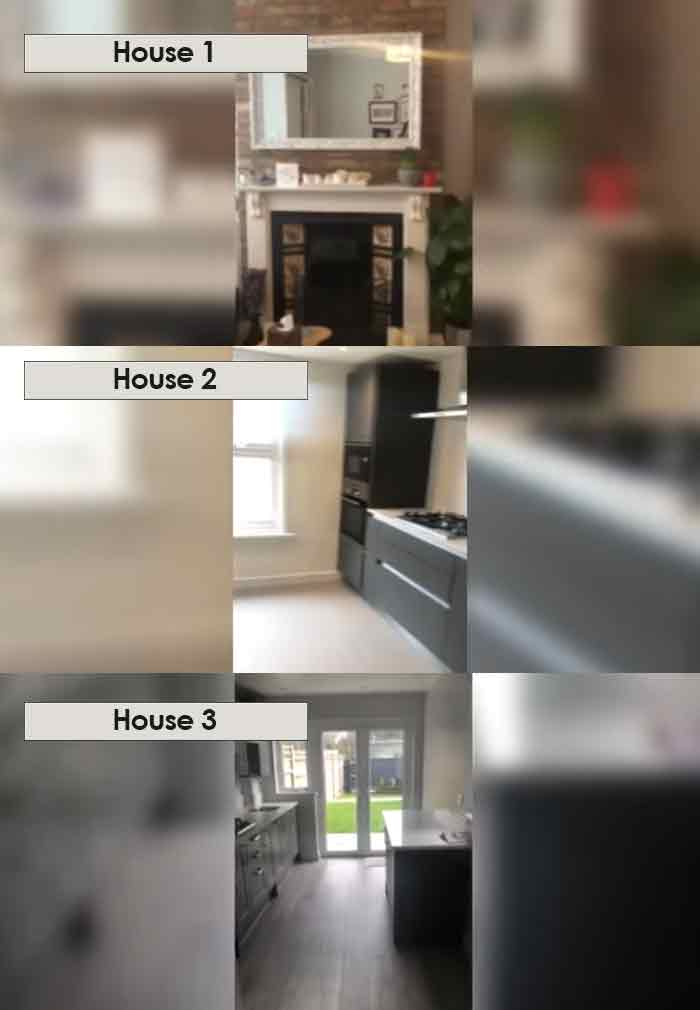 The fourth and fifth houses they viewed had the cozy, farmhouse style Rachelle Ann and Martin were looking for.
But the fourth house was too expensive and the fifth house was too close to the highway.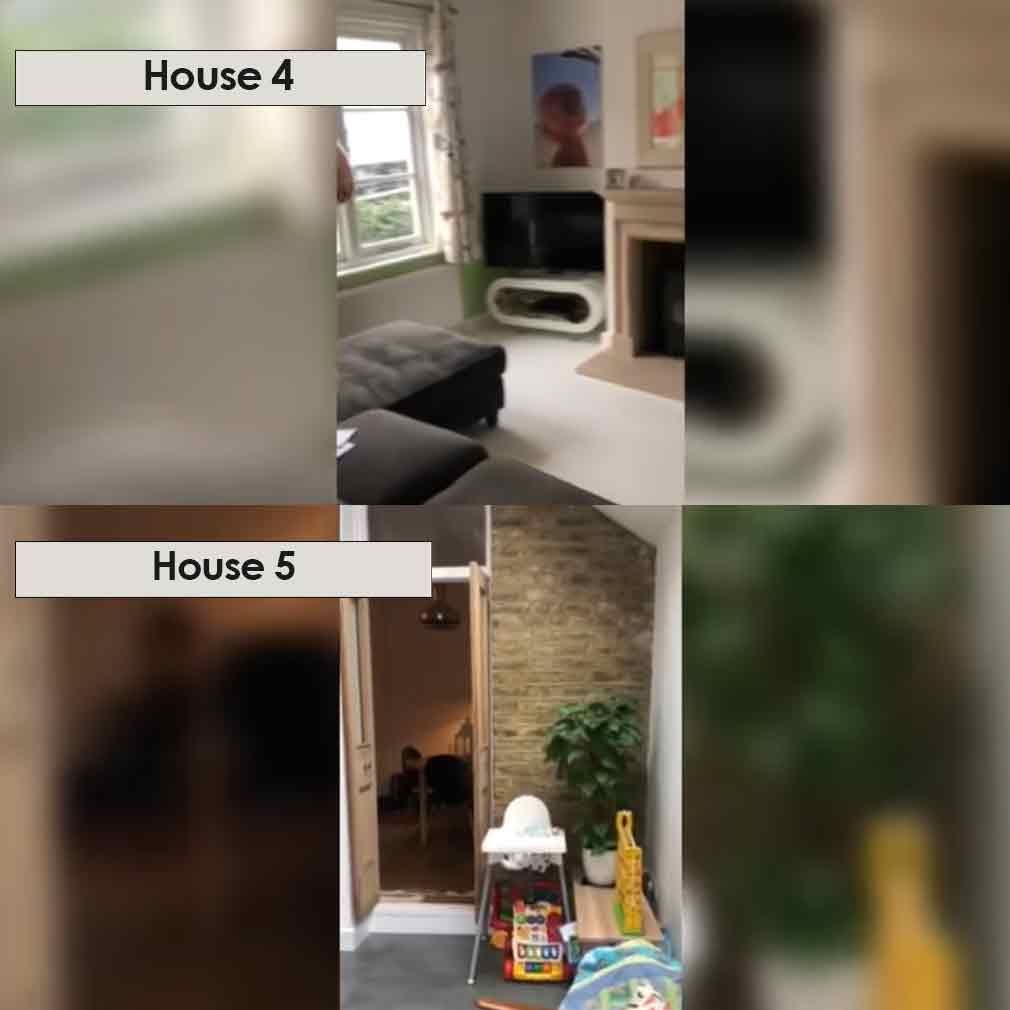 The sixth property seemed to have everything they wanted.
It had lots of windows, lots of bedrooms, and lots of vintage decor, which Rachelle Ann loved.
It had a nice garden, which Martin loved.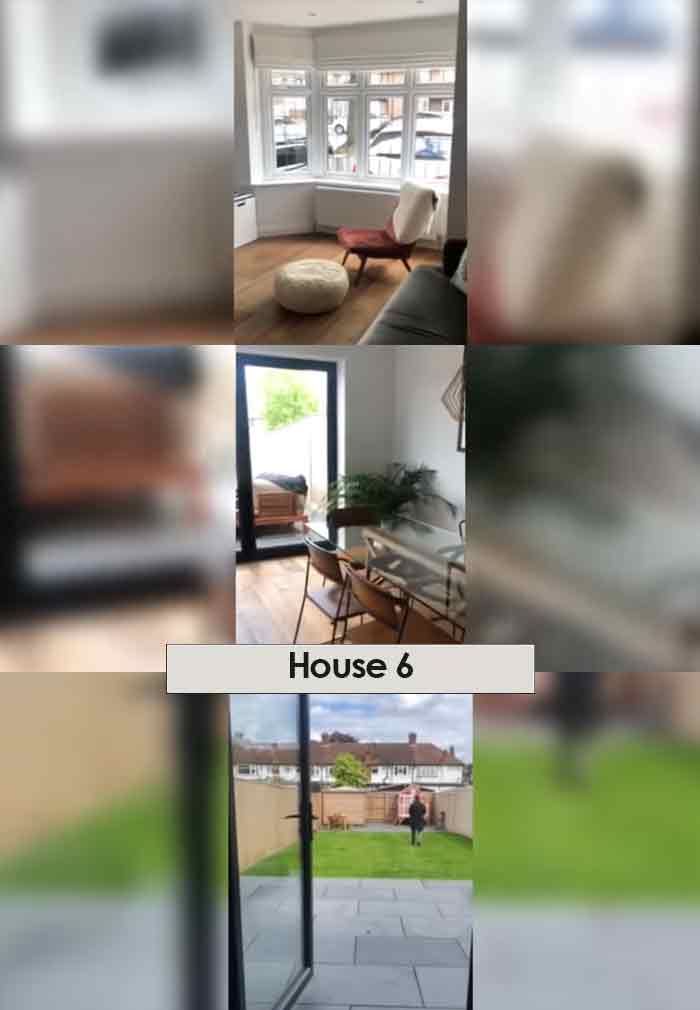 Rachelle Ann and Martin were convinced they found their home, but there was a major problem: its location.
One had to take the bus to get to the nearest train station, which Rachelle Ann felt would be an unfavorable commute when heading back home late at night.
The couple eventually decided not to get this property.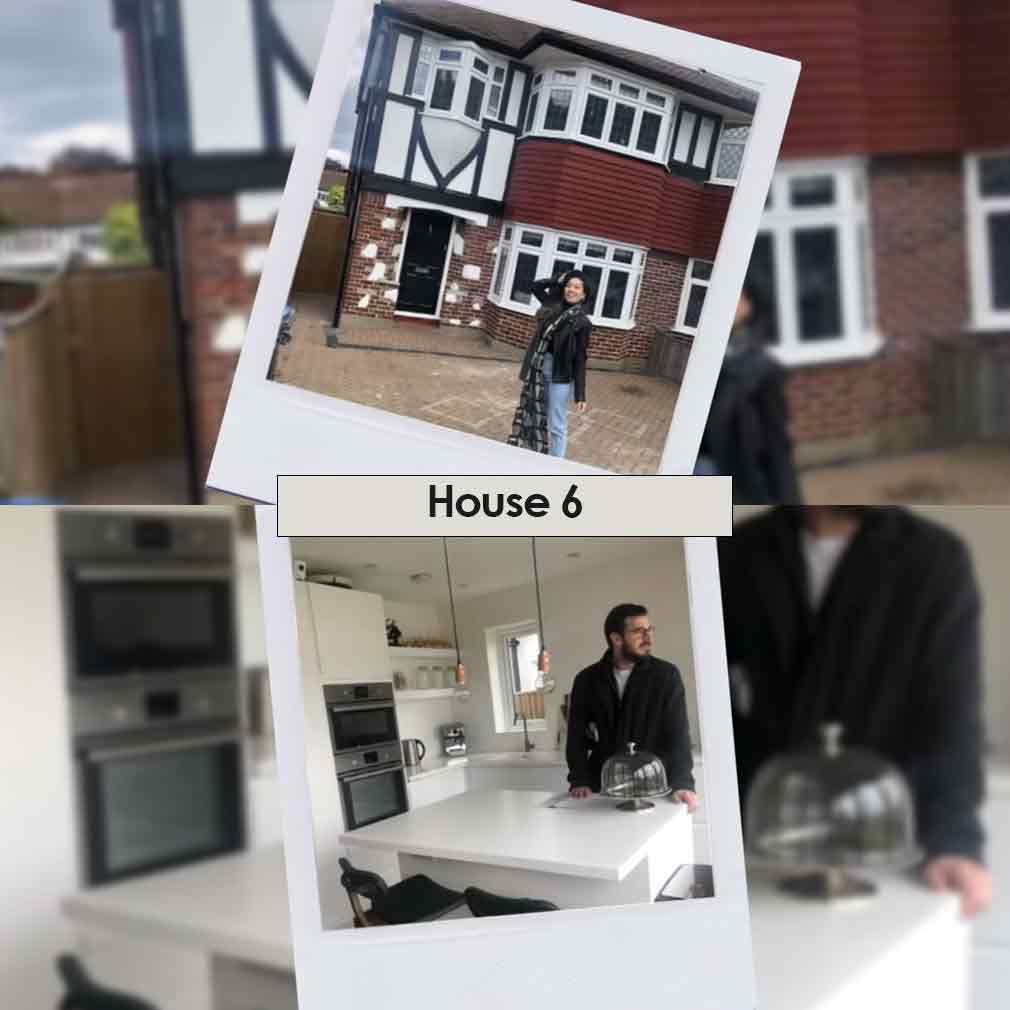 After that, Rachelle Ann and Martin took a break from house hunting.
The musical theater talent said in her vlog, "We had to pause for a little bit because we felt, you know, we've been searching all over London. Hindi pa talaga namin nakikita iyong 'the one.'
"So, we paused for a bit and then we prayed about it."
Then one day, Rachelle Ann saw the Greenwich property online. It was available for viewing, so she booked an appointment.
The actress-singer first viewed it on her own because Martin was busy at work.
Upon opening the door, Rachelle Ann immediately felt a rush.
She said, "Sabi ko, 'Nako, good vibes. Ito na iyon! It's very cozy and iyong gusto namin na farmhouse vibes.'"
Two days after the first visit, Rachelle Ann returned to the Greenwich house with Martin. He fell in love with it as well.
The next day, they made an offer.
Six months later, in December 2019, they got the keys to their dream London home.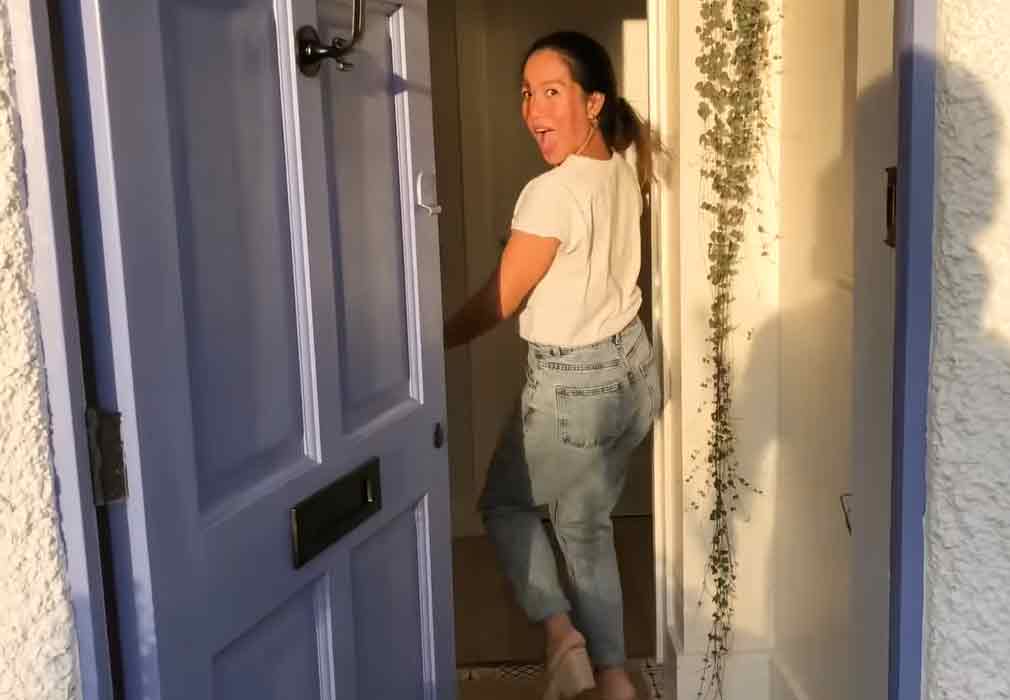 Mini house tour
The house is currently under renovation, particuarly its second floor, but Rachelle Ann allowed her subscribers to see the common areas in her YouTube vlog posted September 9.
The first spot Rachelle Ann and Martin—who was holding up the camera for his wife— showed was their small but inviting entryway.
Rachelle Ann was hands-on with the renovations. She installed the printed tiles on the floor and repainted the main door herself.
The singer-performer chose periwinkle because the color reminded her of the sunset.
She said, "Alam mo iyon, kapag bumababa na iyong araw, and then the sky is like blue and purple-ish. Ganda, di ba? It's so inviting!"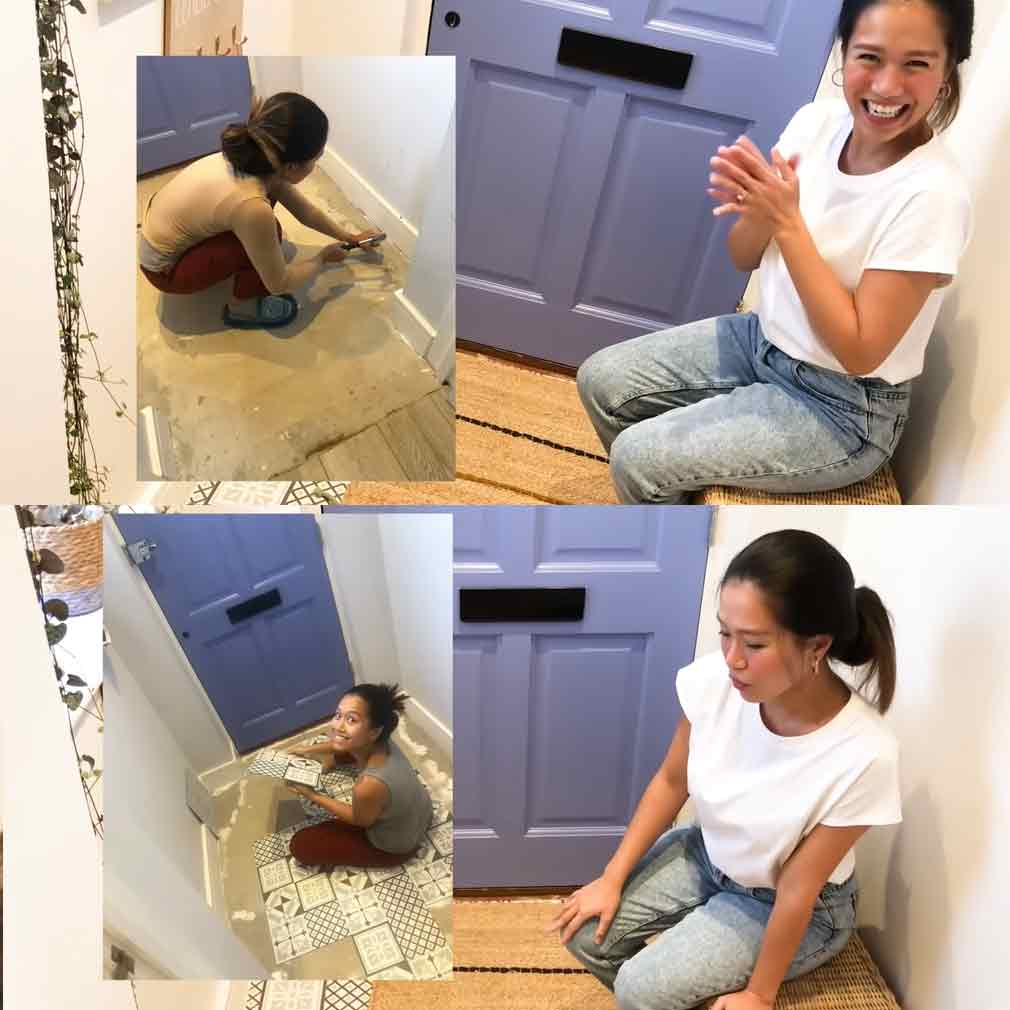 A little rattan bench is purposely placed by the entryway so guests can sit and remove their outdoor shoes.
Like in most Asian households, Rachelle Ann doesn't want shoes to be worn inside her home.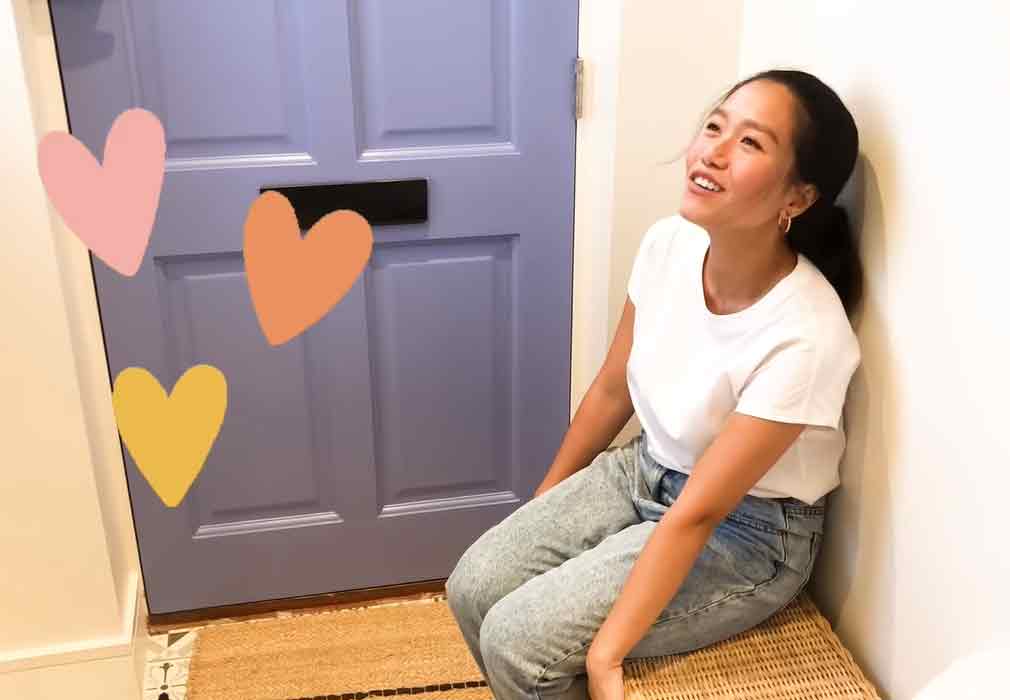 Before entering the main area of the house, guests see a white door that leads to what Rachelle Ann and Martin call the "mudroom."
It is a room specifically used to store outdoor wear, including shoes.
Previous owners of the house used it as a study room, but now it also doubles as Martin's man cave where he keeps his various sports equipment.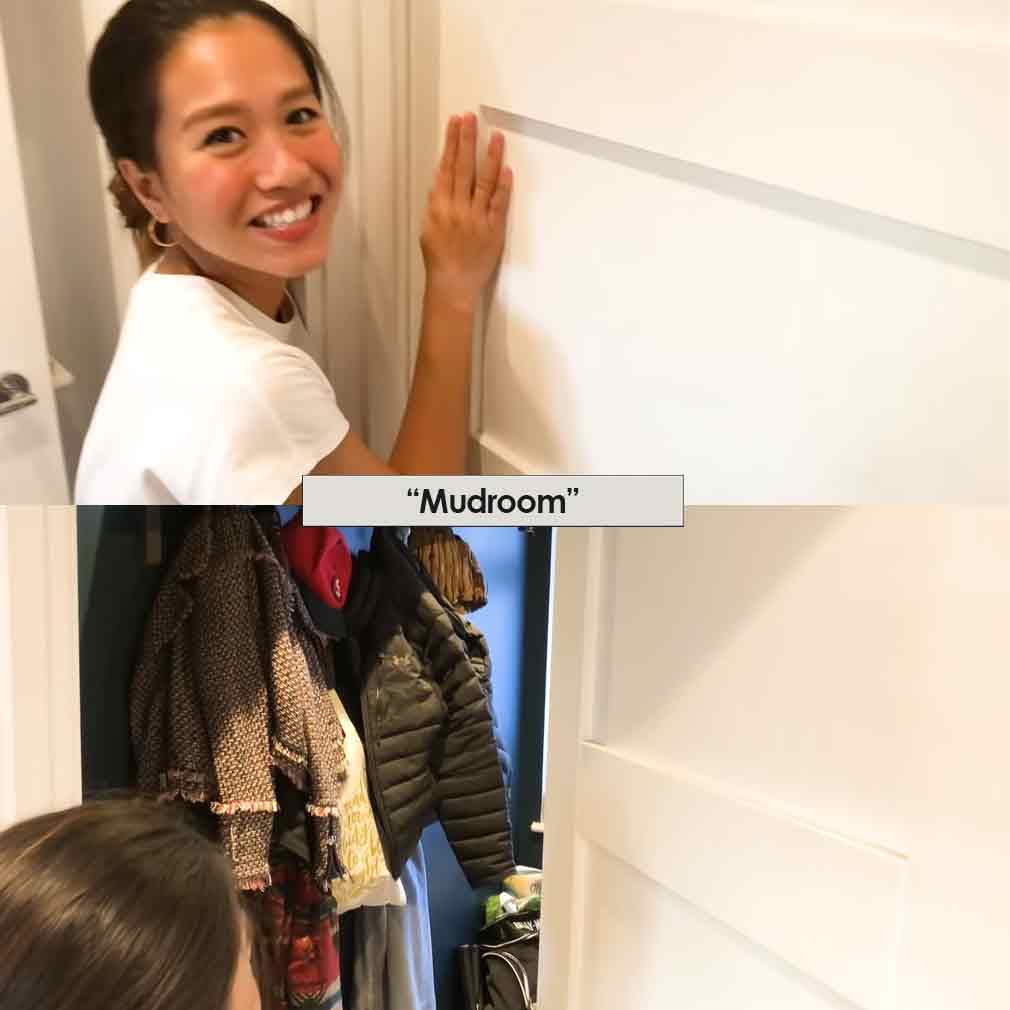 Rachelle Ann and Martin then walked into their living room.
This was the room that made them fall in love with the property.
Rachelle Ann said they particuarly love its low ceiling, "It reminded us of the country houses. Iyong mga bahay doon, iyong mga country houses, low ceiling and it's tiny. Really cozy. That's why we love it."
The area is decorated with vintage decor, potted plants, and wooden accents. The couple also added some meaningful and personal trinkets around the space.
But there is one item in the room that makes a great conversation starter: their sofa.
Rachelle Ann revealed that the sofa was the very first piece of furniture to be placed inside their house.
She remarked, "I was in the Philippines when Martin got the keys [to the house]. He moved by himself. Dito siya natutulog. We didn't have any mattress, walang kama upstairs. This sofa was his bed."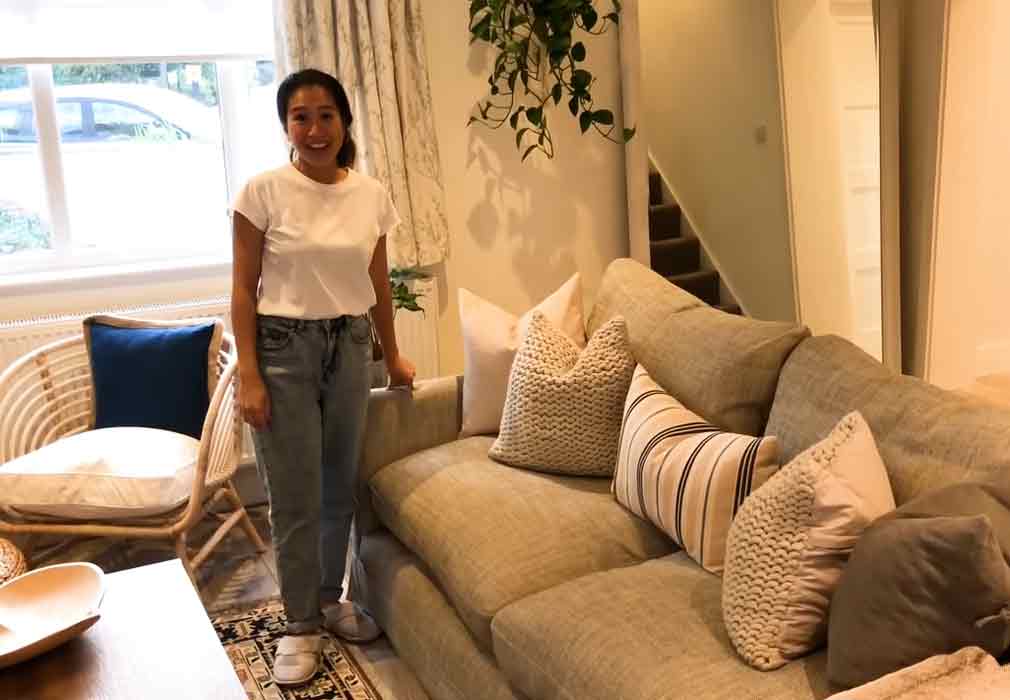 From the living room, Rachelle Ann and Martin moved to the kitchen and dining area.
Like the rest of the house, the kitchen initially had a gray tone.
But Rachelle Ann wanted the house to have a "maaliwalas" vibe, so they repainted its walls to a "warm white" shade.
For the kitchen cupboards, Rachelle Ann turned to a neat home improvement trick. She used contact paper, which is a stick-on type of wallpaper material, to achieve an all-white aesthetic in the kitchen.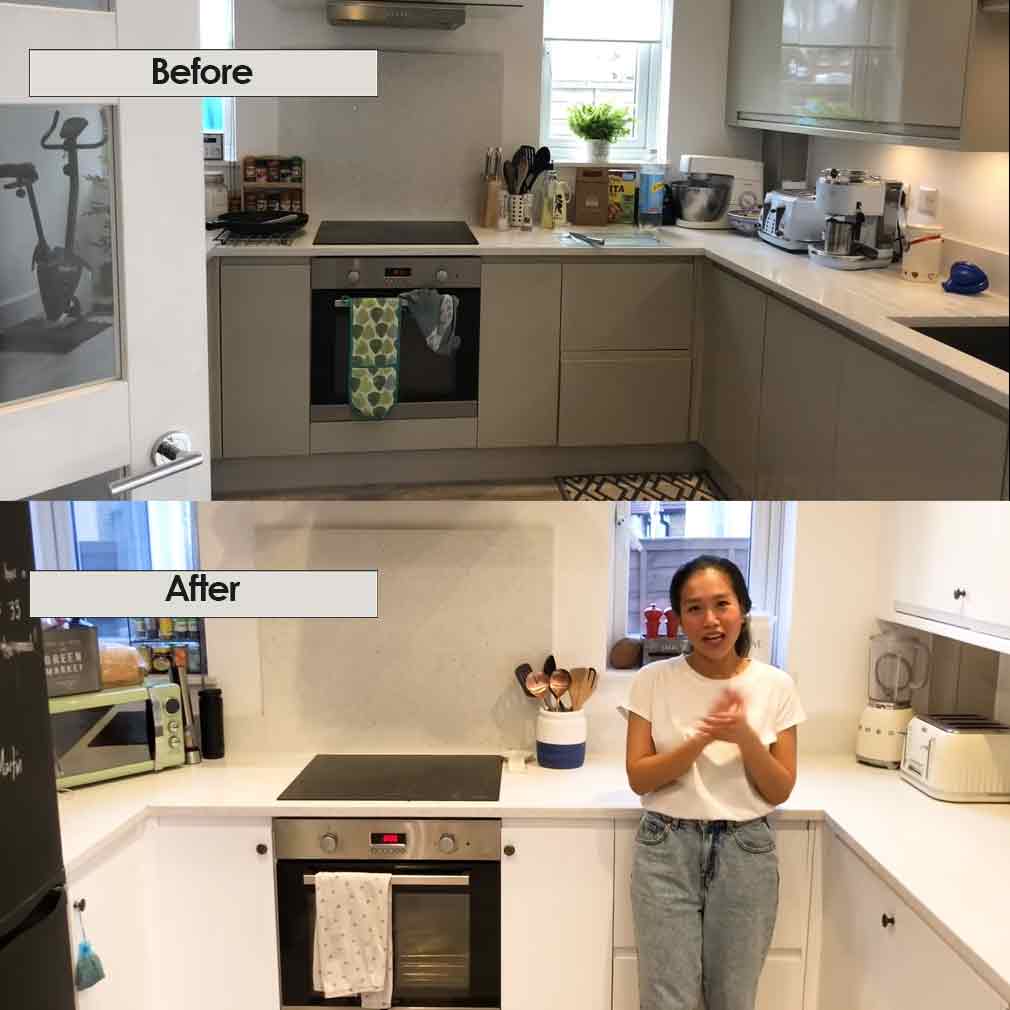 During the lockdown in London, Rachelle Ann revealed she and Martin spent most of their time cooking and baking in the kitchen.
They also have their own corners in the kitchen: Rachelle Ann has the bigger space, while Martin has a small nook beside the refrigerator.
Martin's corner is mostly for his coffee making equipment. Rachelle Ann says he needs two cups of coffee in the morning "to function."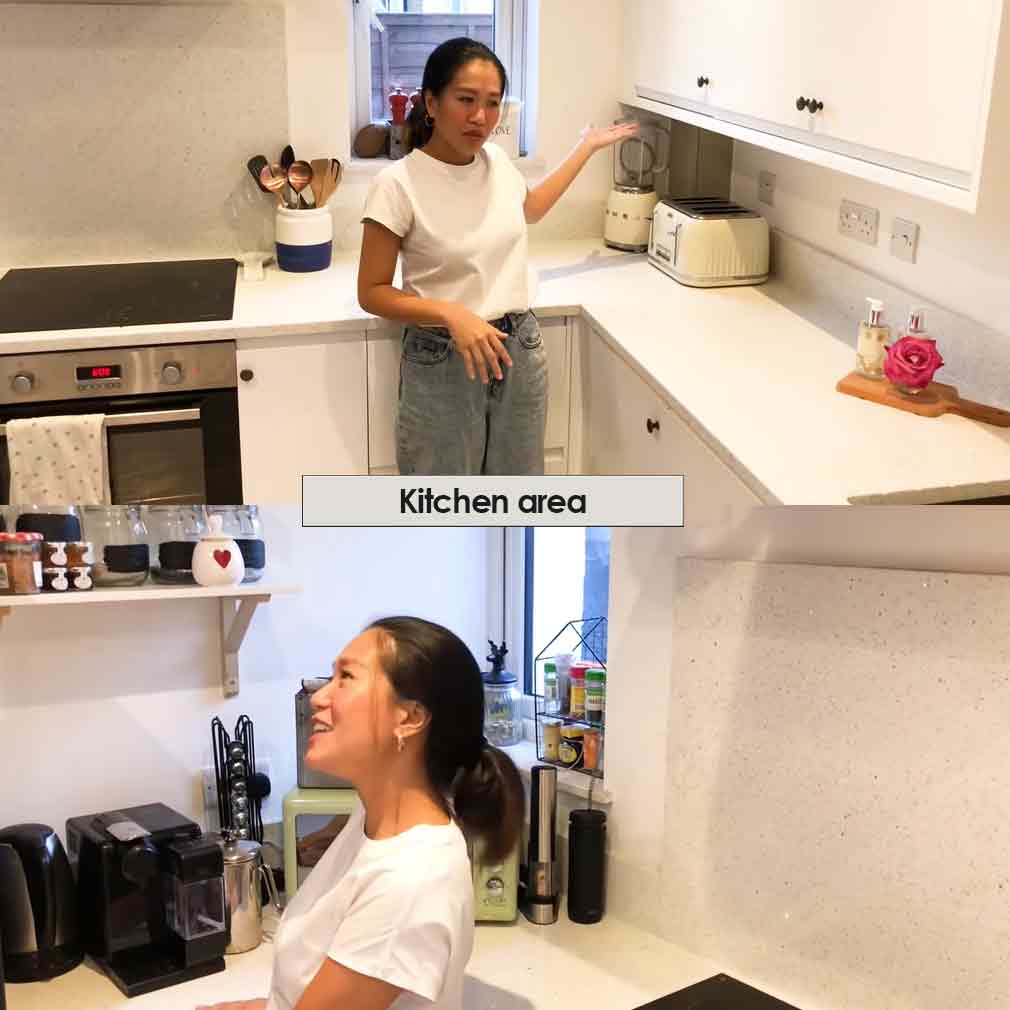 Across the kitchen is the dining table, a favorite hang-out spot of their guests.
Fans of Rachelle Ann may remember this space a lot because of the mirror design.
It also stands out because of its chalkboard wall accent. Rachelle Ann and Martin like to write their favorite Bible verse there.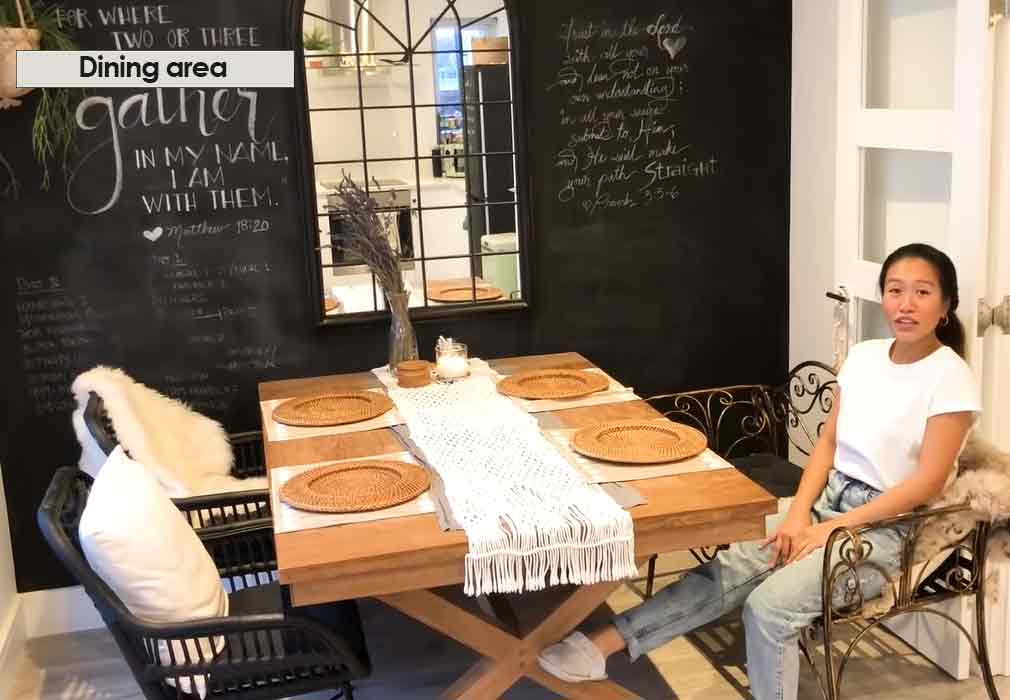 Walking from the dining table, Rachelle Ann and Martin showed their conservatory room.
This was a feature that Rachelle Ann particularly looked for when they were searching for a house.
They spend their "quiet time" here as well as jamming sessions. Martin plays guitar and Rachelle Ann sings.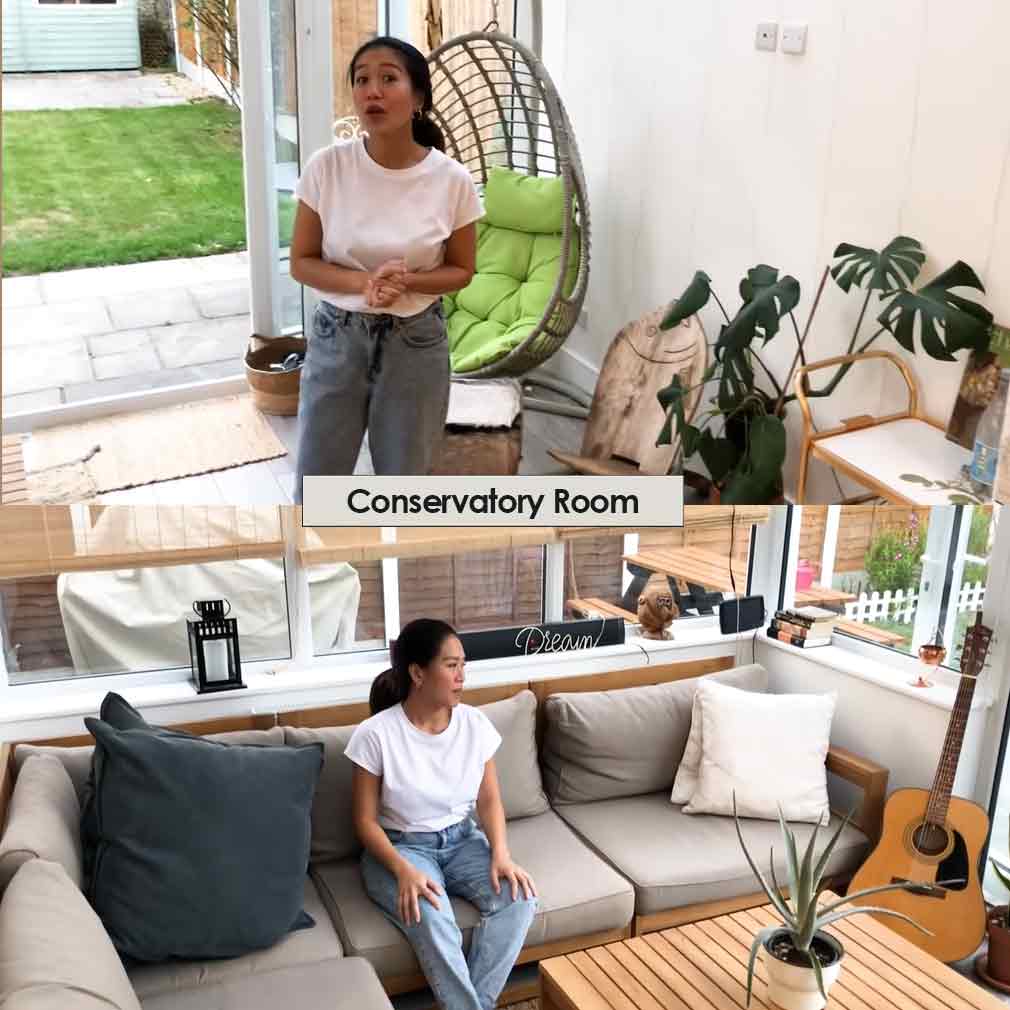 The conservatory offers a wide view of the garden. This is Martin's project. He often enjoys his coffee and reads the newspaper here.
He also dreams of holding barbeque parties here.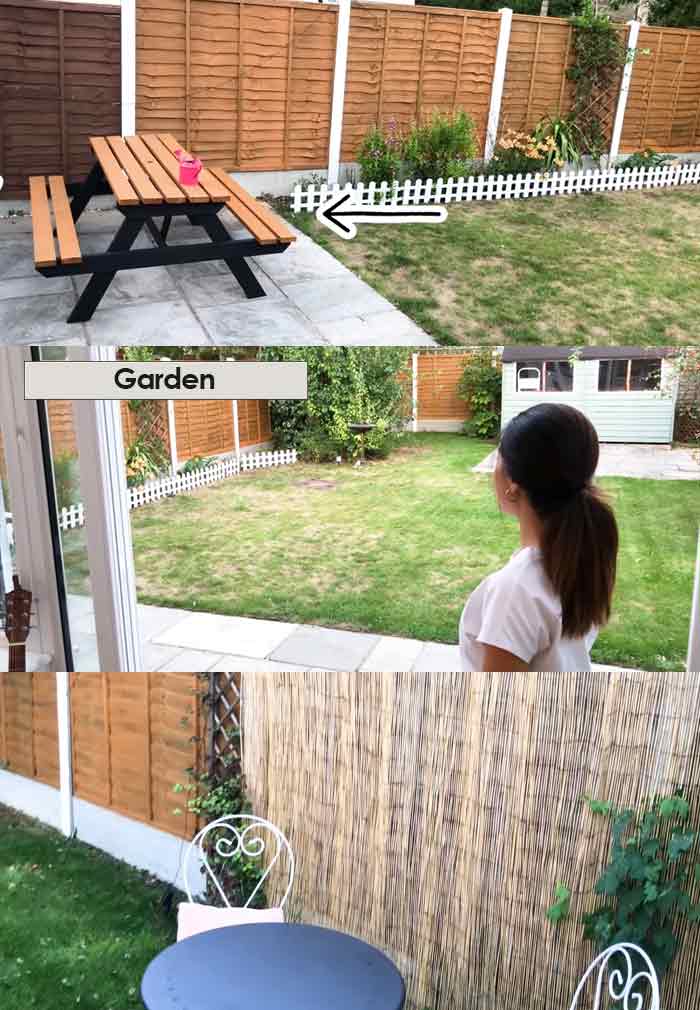 Rachelle Ann and Martin got married on April 18, 2018.
They currently reside in London because Rachelle Ann is part of the 2020 cast of West End Les Miserables.
The long running, acclaimed musical drama was supposed to start its run in March 2020, but was delayed because of the pandemic.
The production is delayed until 2021.
***
Style your house and shop for your home decor with this Lazada voucher.