Megan Young and Mikael Daez are moving out of their condo unit soon and relocating to a new place in Subic.
Mikael said in the most recent episode of their podcast Behind Relationship Goals, Well, we're trying to."
Megan threw in, "Yeah. I think it's more of a test run, I would say, kasi hindi pa tayo sure na sure na sure na sure."
The couple has been contemplating whether they should leave Metro Manila or stay put since they got married in January 2020.
They've also been eyeing Subic, Megan's hometown, as one of their top options.
Mikael continued in the episode: "Just to show you guys how serious we are about this, before shooting this podcast, we drove to Subic.
"We drove up there in the morning, stayed there for around two to three hours just to check out this new place that we're going to try to rent para may parang trial run kami doon sa Subic.
"And then after two or three hours there, we drove back here and now we're shooting the podcast."
Megan revealed they were driving back to Subic the following day to spend New Year with her family.
Megan Young's 2021 goal: decorating a home
Megan and Mikael have been living in their condo unit for two years.
The beauty queen, actress, and now content creator said she has been wanting to decorate their rented home, to give it her personal touch for a sense of ownership.
Megan expounded, "I really want to decorate the place that we move to. Because we've been renting this place and it's been really awesome, honestly.
"But I wanna make it our own and I want to put little parts of us in our home.
"If we document din, if we take pictures, if we have it on the vlog, nakikita mo na, 'Ah okay, this is Bonez and Fofo's house.'
"There's a little of us in every corner that you look at."
Mikael calls Megan Bonez and she calls him Fofo, their pet names for each other.
Sensing Megan's frustration, Mikael clarified to their listeners and subscribers they actually hadn't done anything major on their condo space owing to some constraints.
He said they don't own it and would be required "to pay to return it back to its original state" when they move out.
Mikael hoped that their next home will permit Megan to re-do the place and make it like it were their own.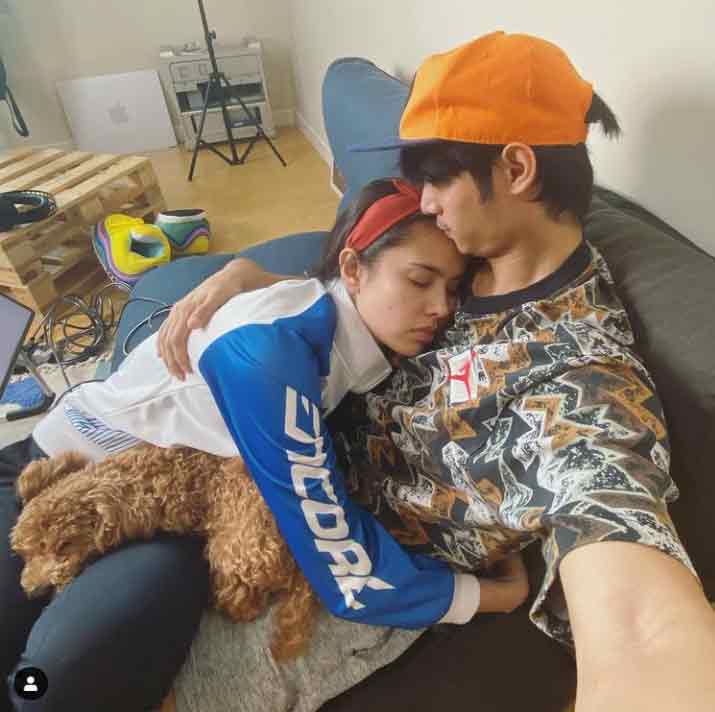 Megan also plans to let go of most of their belongings when they move to Subic.
She said, "I also realized that I don't need a lot of clothes. And since 2021 is fast approaching, I think it's time for us to figure out what we need to bring with us when we move.
"We'll need to really pack, sell, donate, etc. We need to have those boxes."
Gusto mo bang lagi kang una sa showbiz news at scoops? Subscribe to our Viber Chatbot here para lagi kang updated, and join our community for more pakulo!