Remember the luxurious home of Senator Manny Pacquiao and his wife Jinkee in Forbes Park? It's now worth PHP2,300,000,000.
This is according to Presello.com, a real-estate firm known for selling multimillion properties in Metro Manila.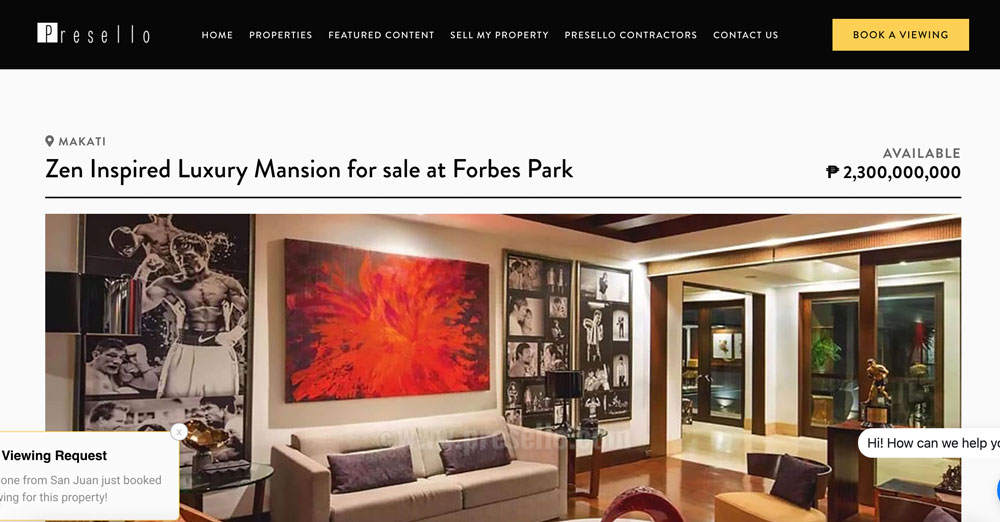 Presello.com is also the same website that appraised the ultra-luxurious resort-like mansion in August 2020 for PHP1,500,000,000.
The "Zen Inspired Luxury Mansion for sale at Forbes Park" sits on a 2,000 square meter lot.
The mansion covers 1,525 square meters of the property. It has five bedrooms, seven bathrooms, a newly renovated pool area, a spacious garden, a four-car garage. and many others.
Manny and Jinkee had the house renovated in 2019, and it seems the project has already been finished.
Since they arrived from the U.S. in September 2021, Jinkee has been posting photos on her Instagram account with the mansion as her setting.
In some of her most recent updates, Jinkee revealed that they have started decorating their home for Christmas.
Manny and Jinkee purchased the property for PHP388 million in cash in 2011.
The couple's plan to sell the mansion was first reported in 2014 after some of his neighbors complained about their shabbily-dressed guests.
At the time, the property was already valued at PHP708 million.