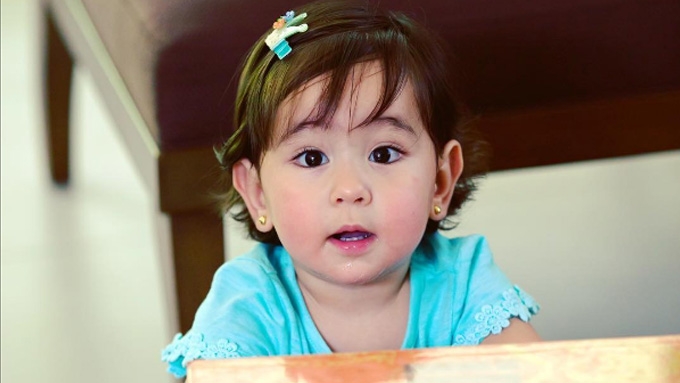 ---
Scarlet Snow Belo is learning more and more each day.
Even her daddy Hayden Kho Jr. is somewhat surprised to know she has been learning a lot from the things she sees, hears, and touches.
He captioned, "We underestimated @scarletsnowbelo's ability to comprehend and communicate at 15mos.
"This is an eye-opener: we really have to be very careful with what comes out of our lips, esp when in front of her. Little @scarletsnowbelo is listening and remembering things."
Scarlet Snow already knows how to say "Mama", "Thank you," and "More," but it looks like Daddy Hayden has yet to teach her what dinosaurs sound like.