Babies do not usually occupy the biggest room in the house because they only need a small space for their crib, clothes, and toys.
For practical reasons, some parents do not spend much time decorating, because, "they grow up so fast," said Iya Villania in a previous interview.
Childproofing, however, is a must to ensure the baby's safety.
It should be comfortable as well for nursing mommies.
Most of all, it should be fun since that's where they will spend their first two years.
Here's to give you a peek into the "rooms" of these famous babies, and the interesting things found in them.
1. Customized sheets and pillow cases for Chynna Ortaleza's Baby Stellar
On Instagram, the actress wrote: "That moment when your daughter's bed is better than yours."
2. Baby mosquito net next to the co-sleeper of Baby Heather Sloane, the little princess of Nadine Samonte and Richard Chua.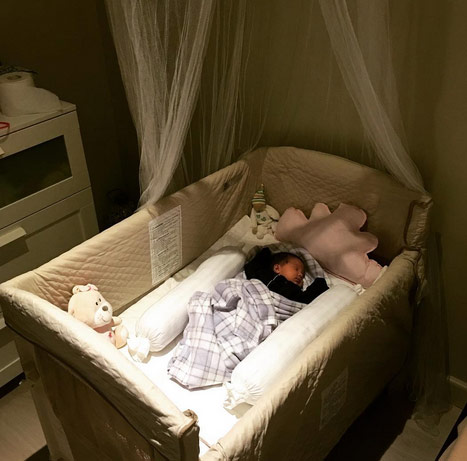 3. Mobile, teddy bear, hotdog and baby pillows for Lilly Feather, the firstborn of John Prats and Isabal Oli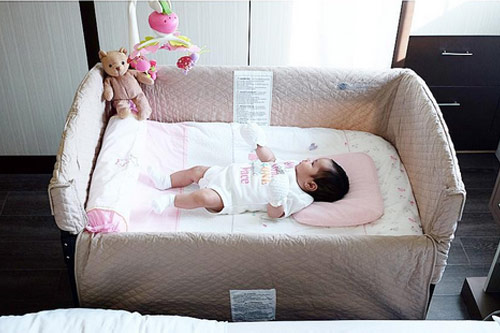 4. Comfy nursing chair certainly makes breastfeeding so enjoyable for Mommy Isabel.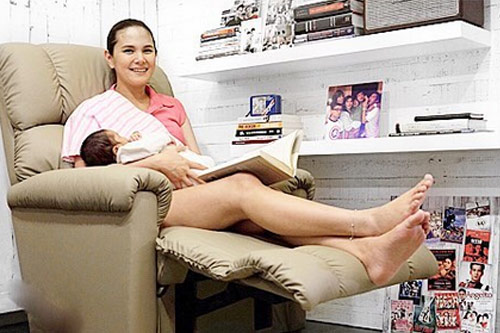 5. Snug-a-hug pregnancy pillow and tray trolley at the "Battle Station" of new mom Iya Villania.
The former, according to the Kapuso host, "turns out to be perfect added support on my feeding chair."
The latter serves as an organizer for her nursing paraphernalia.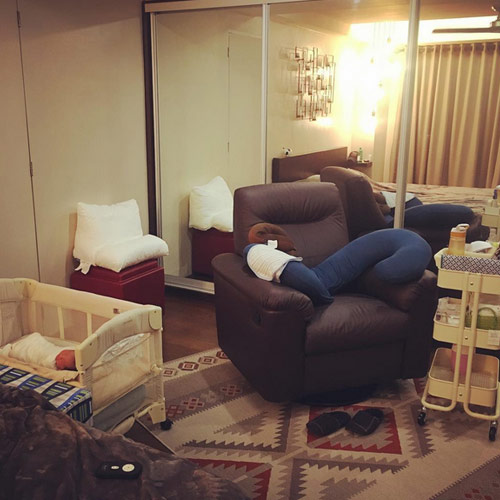 6. Basketball ring and mats for Scarlet Snow Belo who loves to crawl and roll over onto her tummy.
7. Baby gate inside the nursery room of Melissa Ricks's Baby Kiera Kelly when she was about seven months old.
She will be turning two on January 12, 2017.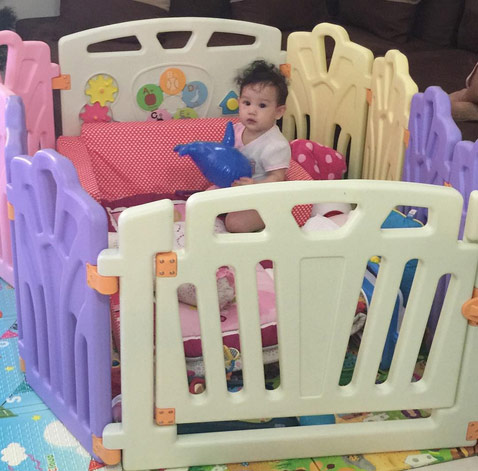 8. Lotsa toys inside the lilac-themed nursery room of Baby Amanda, Ara Mina's daughter.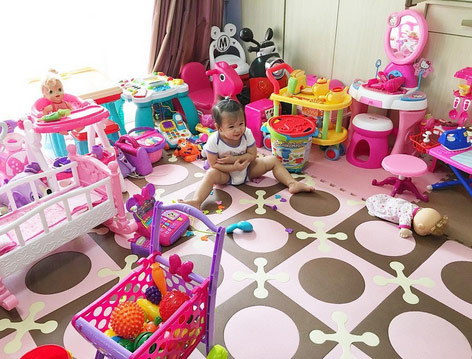 9. Wooden crib and play land in the nursery room of Israel, the youngest of Manny and Jinkee Pacquiao.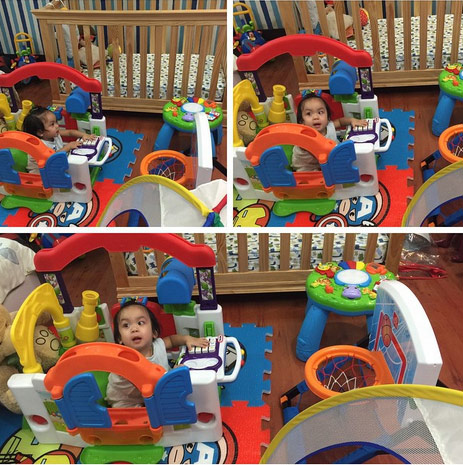 10. Wall decals in Baby Zia's room