Most celebrities have passions aside from acting and performing, and some have ventured into designing and styling.
A few of them have a degree in Interior Design, while others are self-taught, and do it as a hobby.
These ladies can transform an empty space into a beautiful home or give your bedroom or any part of your house an overhaul.
Here are samples of their works.
Bianca King renovated her place, shifting its look from Shabby Chic to Scandinavian style.
READ: Bianca King's home can make you forget about stress
She bought her home nine years ago, and had it renovated over a year ago.
See how she combined simplicity and functionality.
She still does some quick fixes. Check out how her "new pillow cases...make all the difference."
Maggie Wilson began dabbling in designing and decorating only recently.
Her "first interior design" project was their bedroom, and her output could be described "soft, glamorous, and tropical."
Given that her husband Victor Consunji is a real-estate magnate, her talent comes in handy.
READ: A peek into Maggie Wilson Consunji's fabulous home
The former beauty queen also redesigned their guest room.
Maggie's "tropical glam" living room
Neri Naig-Miranda had a hand in every detail and every piece of furniture in their Tagaytay home.
Aside from overseeing the carpentry work, she also did the bargaining, buying, and making sure that every thing will go according to how she visualized them.
She compiled #HomeIdeasByNeri on Instagram.
This "gun table" for her husband Chito Miranda was worth less than 250 pesos.
Book shelves and mini-library...
Agot Isidro finished Interior Design at the University of the Philippines, and also took up fashion buying and merchandising at the New York Fashion Institute of Technology, where she graduated magna cum laude.
The singer/actress has creative hands. Aside from interior design, she's into painting and pottery.
Alma Concepcion "was doing build-and-sell around 2005 or like ten years ago."
In a phone interview with PEP.ph (Philippine Entertainment Portal), she said studying it became the logical thing to do.
"I started realizing that I might as well study it.
"And since interior design, well for me, was lesser stress than architecture, in my point of view, so I chose interior design over architecture."
Carmi Martin did major shift in her career 13 years ago.
She was then 40, and her good friend Tessie Tomas encouraged her to go back to school.
Right after she finishing her certificate course in Interior Design at the Philippine School of Interior Design (PSID), the actress immediately put up her own Martin Interiors.
Check out some of her projects.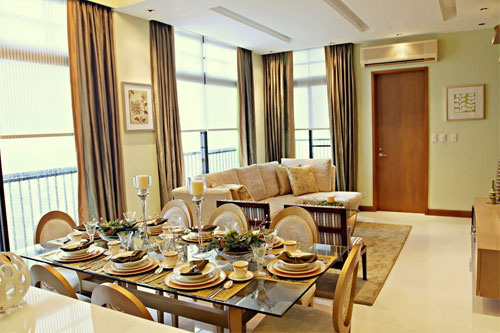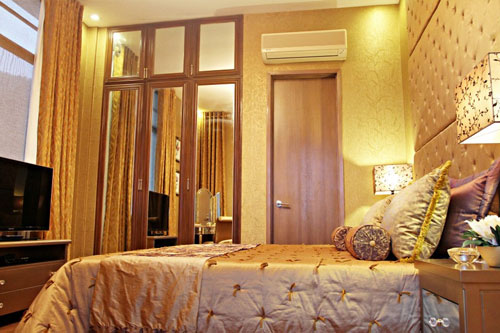 Carmi described her style as "modern minimalist."