Kris Aquino can't wait to live in her new house.
She initially planned moving in last February. In fact, it was supposed to be the venue for her 46th birthday celebration on Valentine's Day.
But as early as January 11, she already knew that the house won't be ready by then.
On Instagram, she wrote, "Came from our construction, obviously not celebrating my birthday in our new home—please God, Mother's Day sana tapos na?"
Along with the said post was a short clip giving her followers a quick tour of her "dream house," which is "simple, but it's us."
Based on the video, it has an all-white interiors.
Five weeks ago, she gave another peek. Her caption: "Posting this because my contractors, project manager, suppliers and decorators all promised we can be settled in by Mother's Day. They have 54 days to go..."
In a different post, she wrote, "I think I've shared in the past wala kaming living room, just a lanai by the pool because I wanted maximum space for my cooking."
On April 24, Kris confirmed via Instagram that it "seems Mother's Day will be celebrated in our home."
In a series of posts, she gave a partial look of the interiors.
The Queen of All Media has been very hands-on with the designs and in handpicking the materials.
One of the most eye-catching details is her pink front door.
Kris wrote on Instagram, "In our family, we compromise—my 2 sons realize they have the ultimate girly girl, pink loving mom— so this is our front door."
Like her previous home in Makati, this one follows an open-space layout.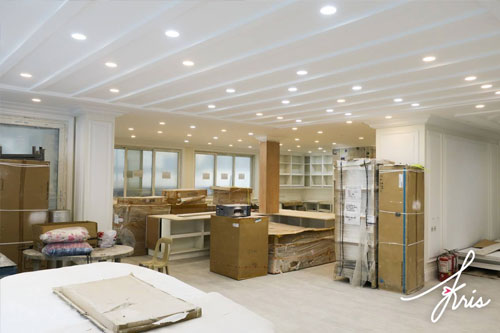 Here's an updated look of her favorite corner: her kitchen.
She wrote, "This was my dream, to have rose quartz counter tops & different cooking stations—we have a teppanyaki grill, high heat intensity wok cooking spot, double ovens, and next week they'll install my...powered cooktop."
The celebrity mom also showed the shared bathroom of her sons Josh and Bimby.
Kris described, "envisioned locker room inspired bathroom with 2 showers, 2 toilets & a tub [not pictured is the side by side vanity sinks.]"