It has been seven years since Sam Pinto first tried surfing.
Since then, she has fallen in love with the adrenaline rush she gets from riding the waves.
Upon the recommendation of some close showbiz friends, she eventually hied off to Baler, the capital and oldest municipality of Aurora province, which is fast gaining renown as one of the country's best surfing and diving destinations.
Smitten by the locale's rustic charm, she thought of settling there—the better to have more time to pursue her passion.
It was only providential when she soon stumbled upon some property, which she quickly acquired, and eventually turned into—you guessed it—a surfing resort!
Although it took her about a year to look for the property and another ten months for the construction and design, everything seemed to fall in place.
Sam recalls, "It became 3.5 hectares and I was like, 'Why not make money out of it?'
"So I built a resort. Walang magawa ano?"
Beaming with pride, she now calls L'Sirene: A Boutique Resort her "new baby," which she opened last April 1, 2017.
L'Sirene, according to Sam, translates to "siren" in Portuguese.
She explains, "I'm such a beach lover or water baby that they call me a mermaid.
"I learned to swim first before walking. Haha!
"So I have my bikini line called Sirena, so why not connect the resort too?"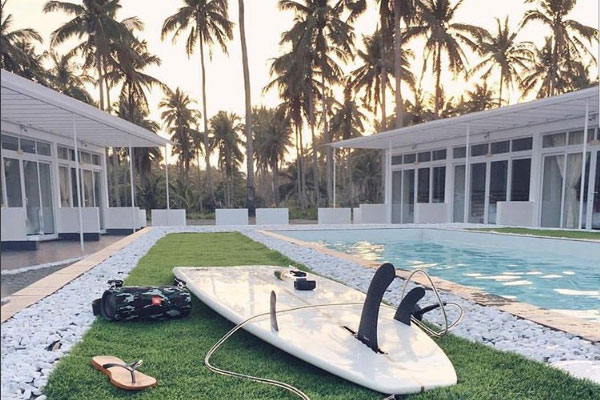 According to the resort's Instagram account, this paradise was inspired by "the beautiful Eden Residences by the Sea" in Seminyak, Bali, Indonesia, renowned for its serene, tranquil vibe.
Sam confesses, "I just fell in love with the whole architecture and interior of the place.
"I wanted people to feel that too when they come to the resort—paradise!"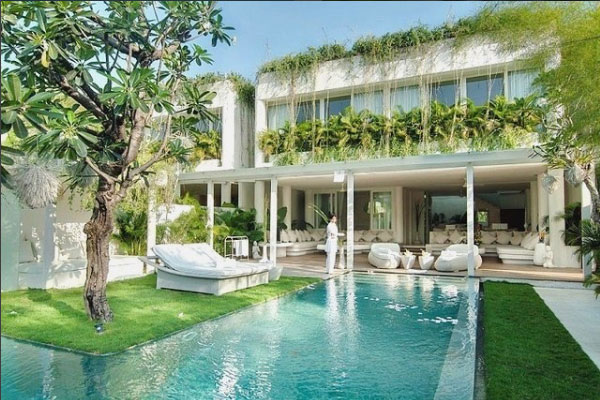 The 27-year-old actress talked in detail about the resort's interiors via an online interview with PEP.ph (Philippine Entertainment Portal).
She elaborates, "Mainly the inspo was zen mermaid-ish.
"I just went along the way figuring out what looks good and functional at the same time.
"I wanted the rooms to have all your needs when you go to a hotel or resort based from all my travels.
"Plus, all furniture were custom-made locally in Baler."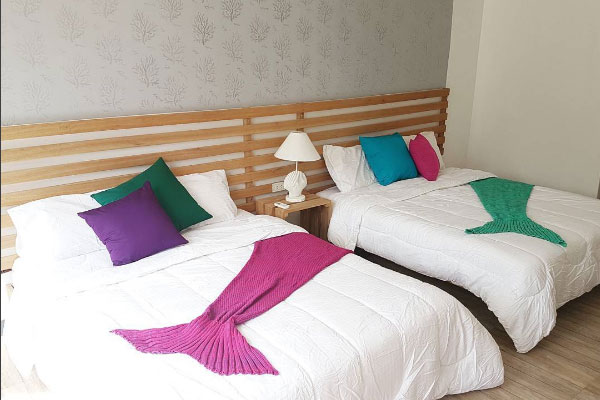 The 3.5 hectare resort has 15 rooms, with a maximum of four occupants each.
A 30-square-meter deluxe room with veranda costs P5,000 per night while a 40-square-meter super deluxe room costs P6,000.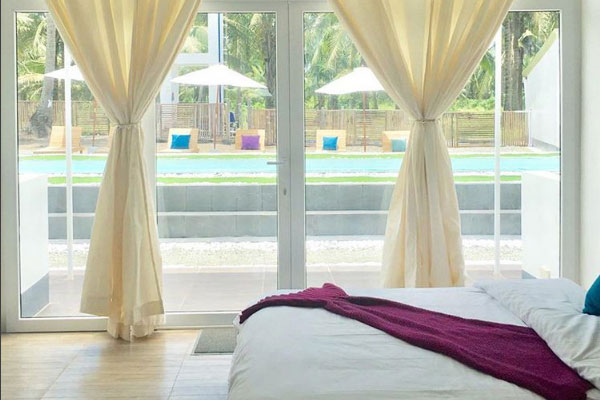 In a separate interview at the Cosmopolitan Philippines 20th Anniversary Party held at the Black Market, Makati City last Friday, May 19, the actress/model described her place as the "the first boutique resort in Baler."
She points out, "There are the okay resorts, then the super nice resorts, and I fit in the middle."
"I want friends and family. And I have my own beach front!
"So everyone can surf, that's where I surf."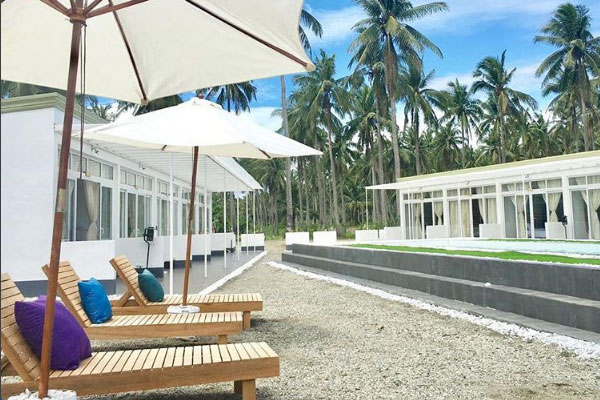 So, just how hands-on is Sam with her business?
Sam exclaimed, "Super hands-on!"
She proudly reveals that she even learned doing all the dirty work, "from changing the sheets, purchasing all the supplies from shampoo to tiles, to reservations."
What is her beau Misagh Bahadoran's role in L'Sirene?
The Pinay beauty said that she's fortunate to have a supportive boyfriend.
"Whenever we're there, he helps out in all the things I need to do.
"But mostly he's my PR guy to make chika to the guests," the proud resort owner exclaims.
L'Sirene: A Boutique Resort is located in Brgy. Reserva, Baler.