Hailing from a broken family, Max Collins learned the idea of being independent at an early age.
It was only when she had a short showbiz hiatus back in 2010 that she sparked an interest in cooking.
Residing in a four-story townhouse in Pasig with Mommy Belle and younger brother Morgan, she recalls, "No one really cooks that much in my family, so I decided to try cooking breakfast, lunch, and dinner."
Since then, the mestiza beauty started spending more time in the kitchen for more practical reasons.
One of them was the fact that almost all of her family members and friends love eating out.
To this, she says, "E, sayang naman, because there's so much good stuff at home."
Feeling proud of her culinary triumphs, the soon-to-be bride now considers the kitchen as her favorite spot the moment she realized that she's "actually not bad at this."
Fueled by her newfound passion, she started experimenting more.
Max even admits that that's where she hangs out even if she's not cooking.
She tells YES! Magazine, "I feel safe in the kitchen. It's my safe place."
And why not?
After all, it has every thing she needs for her cooking experiments—from refrigerator, stove and built-in oven, and electric kettle.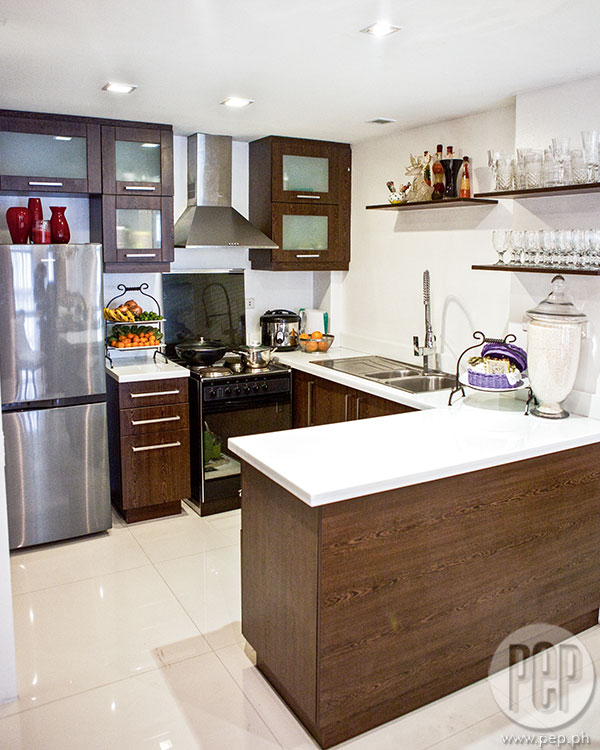 Just a few steps away from her "favorite place" is the dining area, which looks perfect for romantic dinners.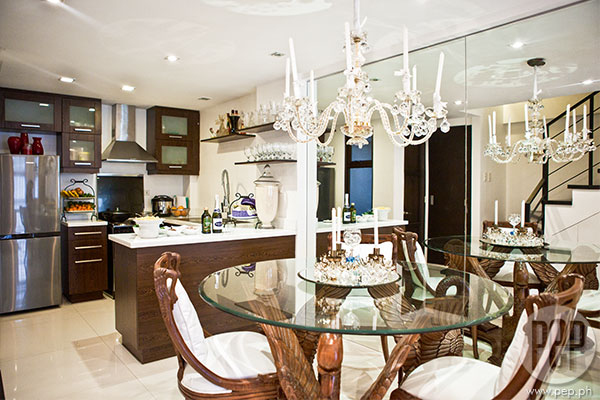 According to YES! magazine's article, the chandelier doesn't really serve its intended purpose, but is used instead as a candle holder.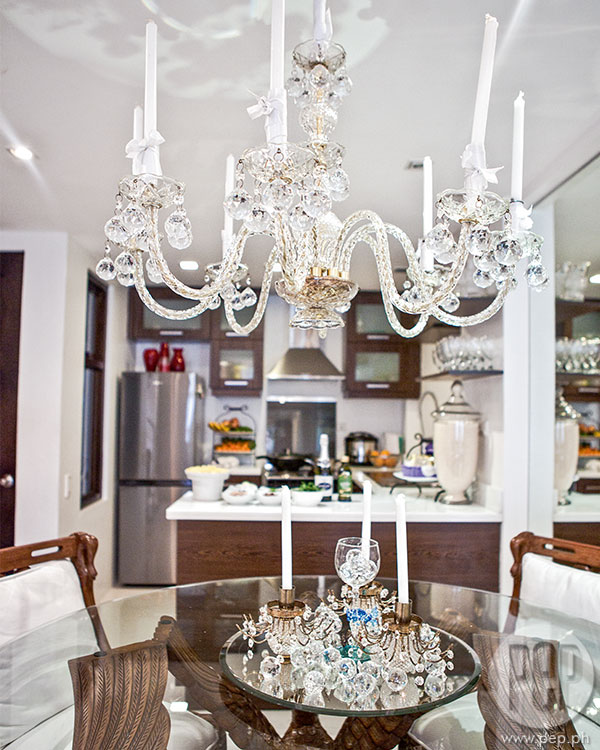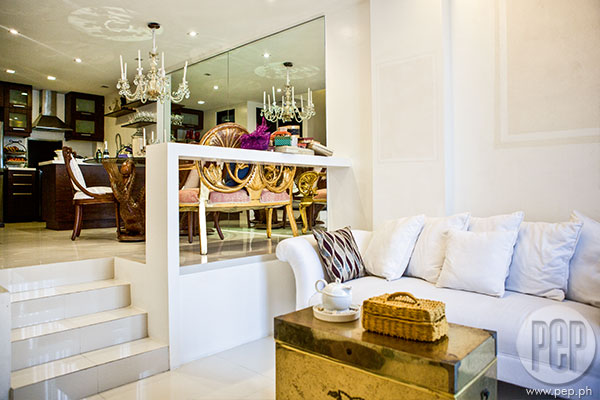 To know more about Max Collins and her house, read YES! magazine Celebrity Homes Special 2015.
Original article written by: Bam Abellon
Photos by: Joseph Pascual