Jessy Mendiola's home is a relaxing haven—nothing too loud in terms of colors and too bold in terms of design.
It also shows her love for the beach.
The neutral hues of her living room are dotted by throw pillows and shelf accents in various shades of green, her favorite color, and taupe.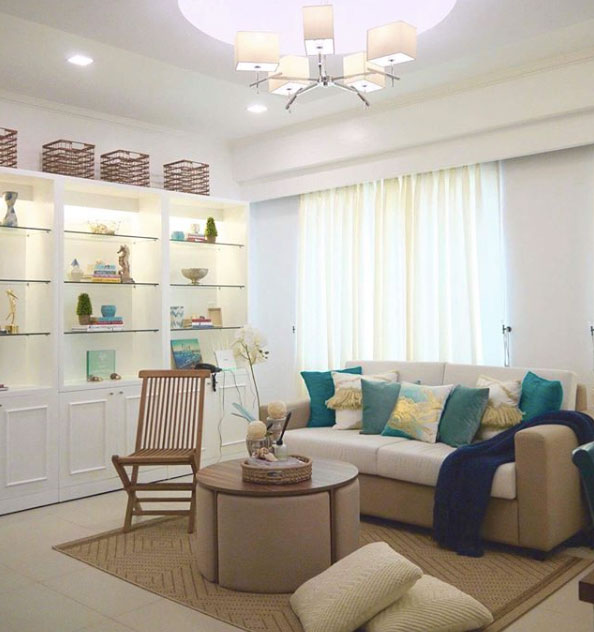 Even her breakfast nook has beachy and barefoot quality.
Her aquamarine chair and plates remind us of the calming waters of the sea.
Her bedroom is dominated by her bed frame with storage compartments and tall headboard.
She has minimal furniture—the slim dresser and ottoman.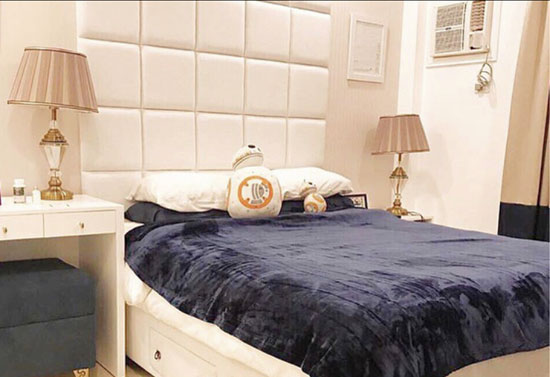 Late last year, she put this painting, a gift from boyfriend Luis Manzano, on her wall.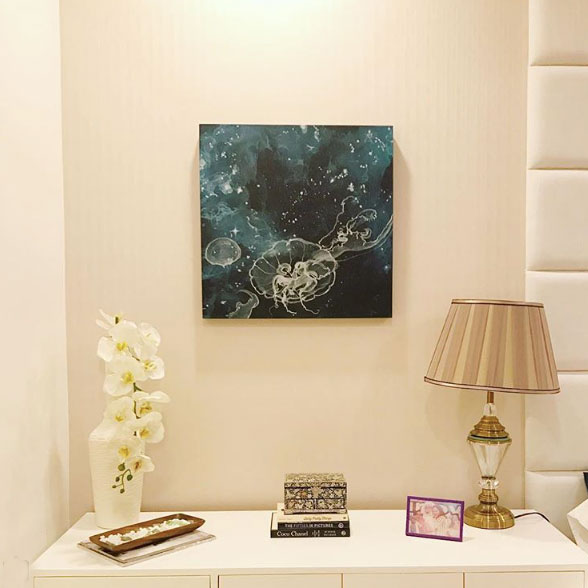 Here's a peek into her closet, which shows how she organizes her shoes.