Unrequited love—it happens even to the best of us. While there's no easy way to pull yourself out of your post-heartbreak rut and move on, here are some ways to get through feeling sawi:
1. IT'S NOT YOU, IT'S NOT HIM. IT'S JUST NOT MEANT TO BE.
We know, we know. Ang sakit niyan, bes. And the first thing that's probably going on in your mind is that maybe you're not good enough. Don't let your insecurity mess with your mind. Make this your mantra: "I am good enough!"
2. BAWAL MAG-WALWAL.
It's important to acknowledge the pain and go through the process, but try not to be self-destructive. Why not travel or try out a new activity? The busier you are, the less you're going to think about him.
But if you really have to let it out, do it with friends you trust, and make sure you do it in a safe and private environment.
3. MADAMING NAGMAMAHAL SA IYO.
Don't focus on this one-sided love. Instead, think about all the people who do love you back—your family, your friends. If you find yourself wanting to talk to him again—or even to check his posts on social media—STOP. Instead, message or call the people who love you to help you get through this stage.
4. BAKA HINDI SIYA ANG PARA SA IYO.
The thing with rejection is that it makes you wallow in self-pity. You forget that there are bigger problems than yours, and that there is a bigger world than him. Why focus on the guy who rejected you? Be positive! This, too, shall pass. Believe that there is someone out there who will love you for exactly who you are.
When you're ready, take every opportunity to meet new people. Finally get into that hobby you've always wanted to try, volunteer for an activity, or ask your friends to set you up. Maybe even meet someone through a dating app. Who knows? The next guy you meet might be the one.
5. MOVE ON, MOVE ON DIN 'PAG MAY TIME.
After you've done the above, there's nothing else to do, but move on. It might not be easy, but take it one day at a time. Spend time with people who love you. Do things that make you happy.
Like shopping! Maybe this is the best time to reward yourself with something you've always wanted. Get a new smart TV so you can stream all your favorite sawi movies or a new smartphone that can take great pictures of all your new adventures.
No budget to pay cash? Try Home Credit. With Home Credit, mahirap kang i-reject.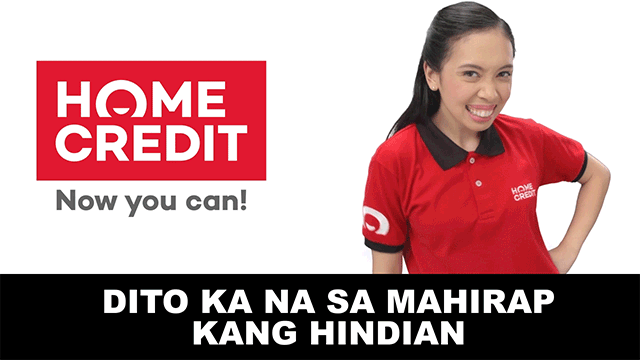 Kahit first time mo mag-apply or wala kang credit card, you can still enjoy Home Credit's in-store loans when you buy your new gadget or appliance. At may bagong gamit ka na, may chance ka pang manalo. Get a chance to win a travel getaway for two, a mini food cart business, a sari-sari store business, a motorcycle, or an educational grant when you join the Home-My-Gahd Raffle promo.
Promise, makakalimutan mo na 'yang nag-reject sa iyo!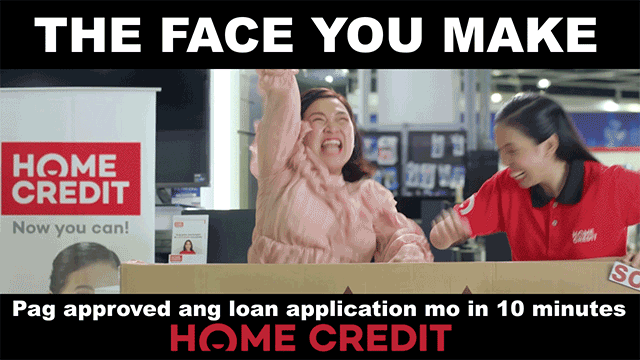 The Home-My-Gahd Raffle promo runs until January 31, 2019. To know more about it and Home Credit's services, visit Home Credit's official website or follow it on Facebook.
Website
https://www.homecredit.ph/
Read the story? Tell us what you think!
How and where can I get this?