Scarlet Snow Belo made her first appearance at the ABS-CBN Ball.
The four-year-old Instagram celebrity walked with her parents Vicki Belo and Hayden Kho Jr. Mother and daughter wore matching Filipiniana gowns created by Paul Cabral.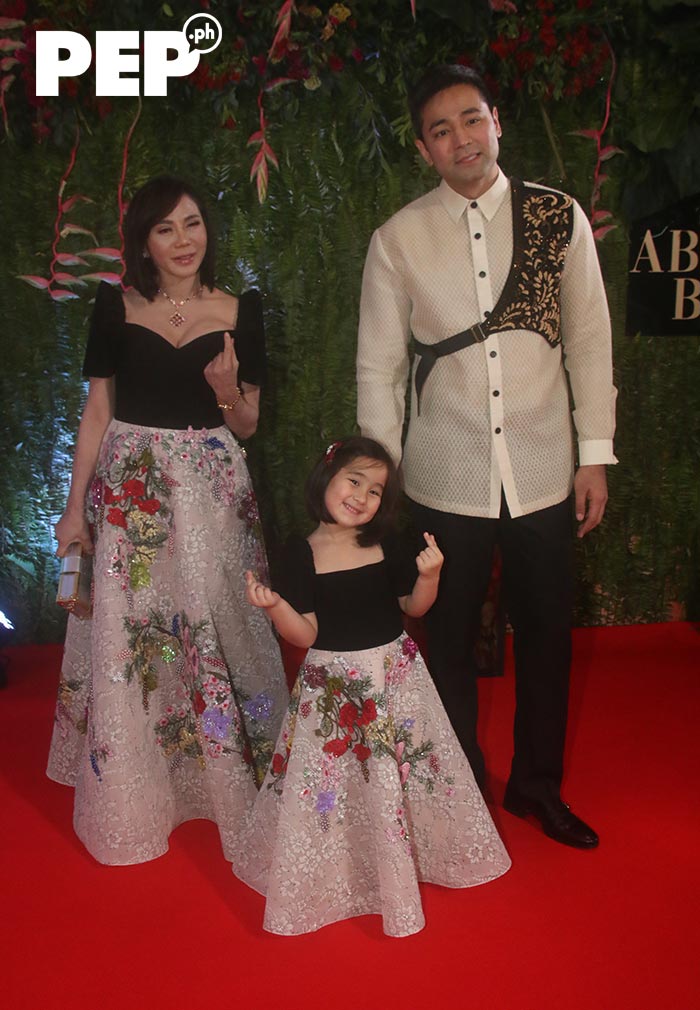 She should have been in bed, but the night had just begun at the ABS-CBN Ball 2019 where Scarlet Snow made her red-carpet debut way past her bedtime.
The disciplined kid was actually close to falling asleep that her dad practically carried her during their red-carpet walk.
Hayden related on Instagram, "She was so sleepy that she fell asleep in my arms between the first part of the red carpet and the second."
Both her parents had wanted Scarlet Snow to be brought home earlier in the evening, but she insisted on staying to walk the red carpet.
Her reason would melt every mom's heart.
Scarlet Snow said, "I need to hold Mommy's hand because she might get nervous; she won't feel nervous if I'm here."
Recalling that moment, Hayden wrote in his post, "I thank God for giving us a child with such a compassionate heart. I hope we do well as parents to keep her this way."
The ABS-CBN Ball 2019 was for the benefit of Bantay Bata 163. This year focused on raising funds for its Bantay Edukasyon Program.
For more stories, read here: