Aside from her showbiz commitments, Liza Soberano is also busy growing her first business venture, the Hope Hand and Foot Wellness Spa.
On Sunday, December 8, Liza officially opened Hope Wellness Center at Westgate Center in Alabang, Muntinlupa City.
The second brand under the umbrella of Liza's spa concept business, Hope Wellness Center expands the range of available services by offering massage and facial treatments exclusive to the branch.
This differentiates it from the first branch Liza opened in December 2017 along Timog Avenue in Quezon City, which only offers hand and foot spa treatments.
Liza talked about her business venture and entrepreneurial side in an interview with PEP.ph (Philippine Entertainment Portal) and other members of the entertainment press during the grand opening of her Alabang branch.
The 21-year-old ABS-CBN actress said, "The reason why I put up a wellness spa is because... I'm really passionate about spas.
"Of course, I've been working since I was twelve and parang pinaka-me time ko is whenever I go to the spa or like when I go to Belo.
"I've always been the type of person who loves getting treated, you know what I mean.
"And so, I think it was easier for me to put up this business because I'm passionate about it and I really love it and it's something that I really personally enjoy."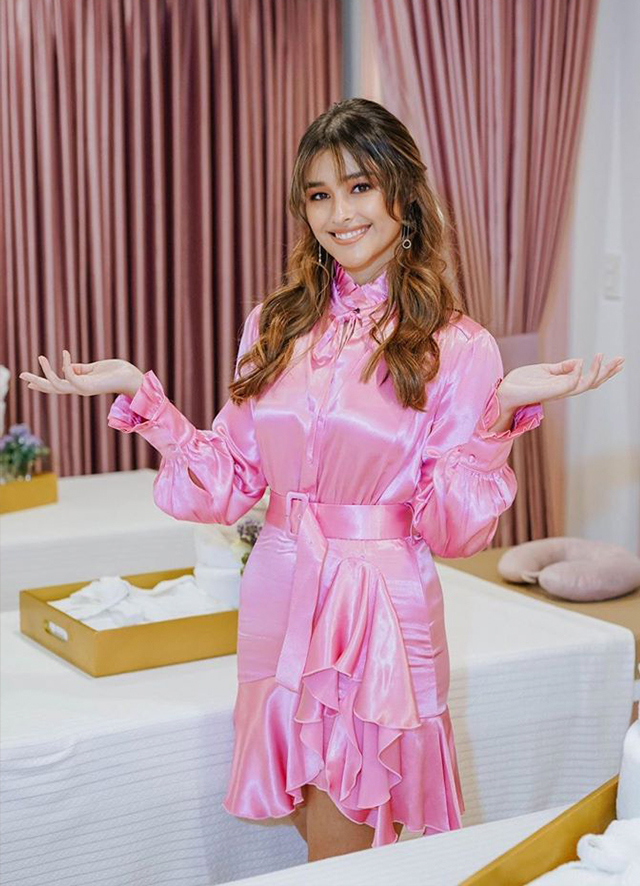 HOPE WELLNESS ALABANG
Liza has always been hands-on with everything she does. But when it comes to her business ventures, she shares the responsibility of running them with her partners, Joni Lyn Castillo-Pillarano and Aikee Ocampo.
She told PEP.ph, "I would [say] that I am very hands-on as much as I can be... of course, I'm not always physically there to be taking care of my staff, of the branches itself.
"That's why I have my partner, Ate Aikee, because she's the operations manager and I trust her very much, and my Tita Joni as well.
"They know what they're doing and they're taking care of each and every store. But I'm always like a text away.
"So whenever they have concerns, they actually text me because it's more of a group effort and we always have to be on the same page.
"We all have to be happy so if there's something that I want and they don't necessarily like, we all have to compromise to work together and really be happy with whatever we put out there."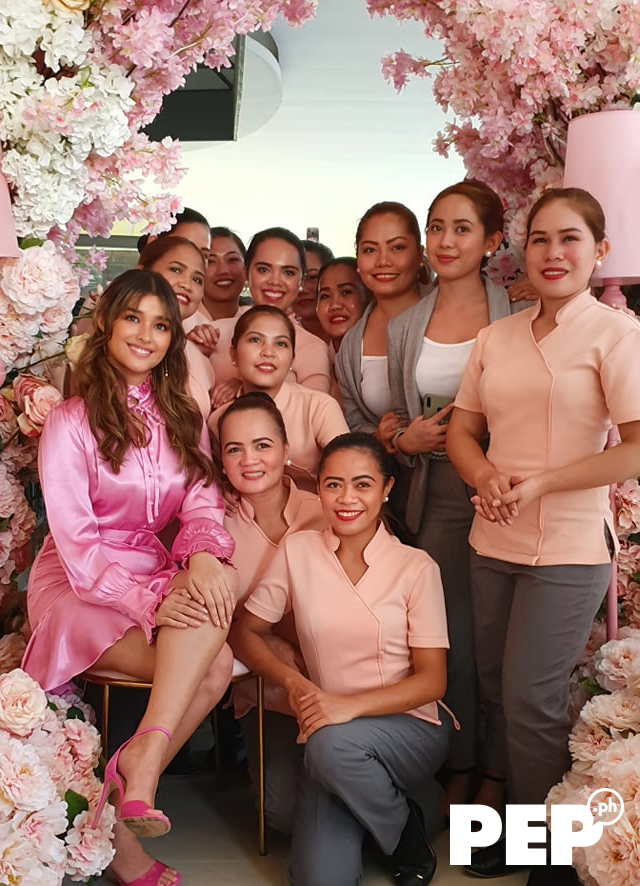 Liza and her Tita Joni mindfully created each treatment, each service, and each package offered by the spa.
Of these, Liza is looking forward to trying the Spa Signature Ritual treatment which costs PHP3,500.
The Alone/Together star said, "I'm really excited to try our spa rituals because it's really the complete package. It has the body scrub, soak, massage, and hair treatment."
Liza and her Tita Joni have also included a list of body and face wellness services exclusive to their Alabang branch. These include the Lavender Body Wrap (PHP2,099), the Flower Detox Wrap (PHP2,499), and the Rose Body Wrap (PHP2,200).
For their facial wellness services, they have Skin Particular (PHP1,200), Sacred Face Nature (PHP1,200), Serene Facial (PHP1,200), and Pro-Defination Lift and Countour (PHP1,500).
INSIDE HOPE WELLNESS SPA
Upon entering the spa, clients are greeted by a subdued and clean floral scent.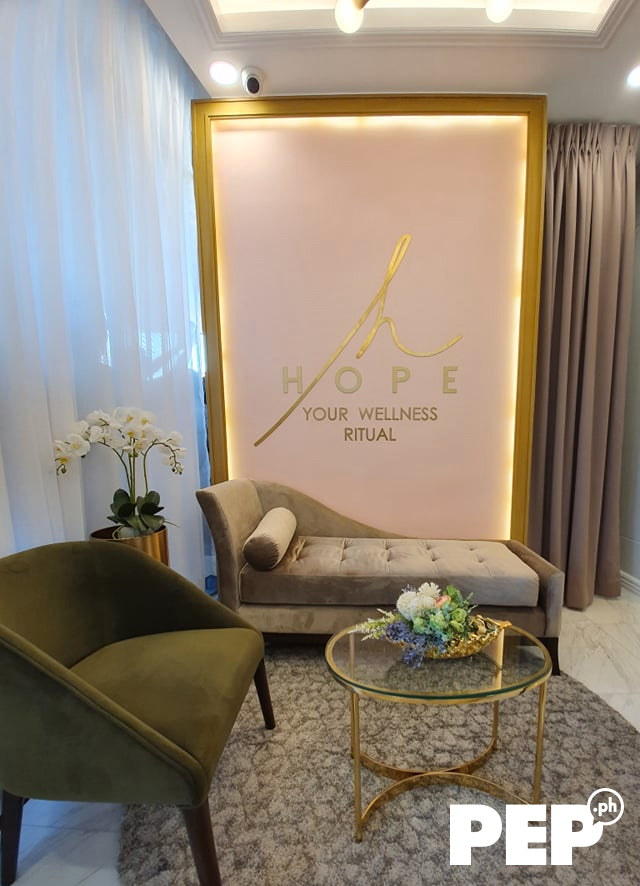 The cubicles for the treatments are divided by rose-colored curtains for visual privacy when occupied.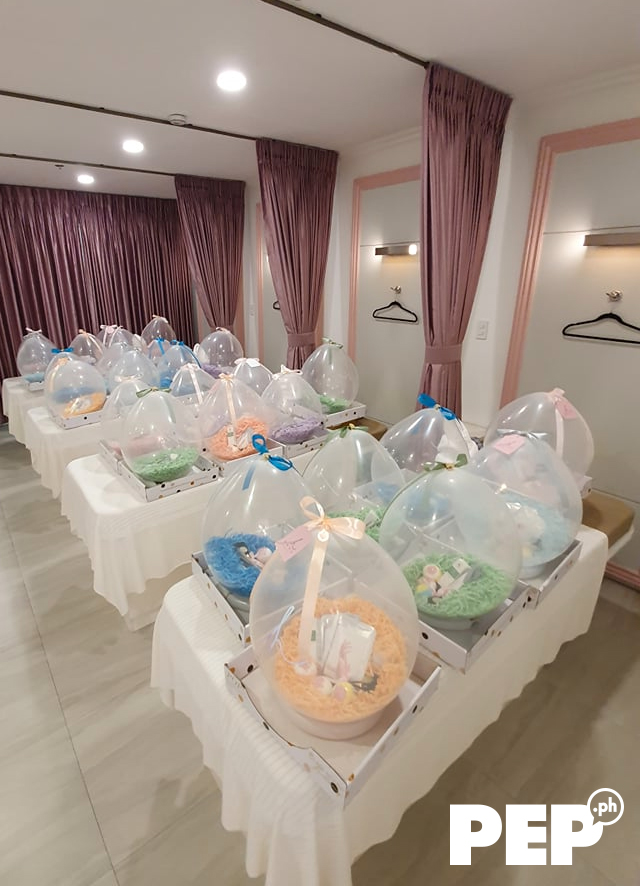 This spot is reserved for the nail services.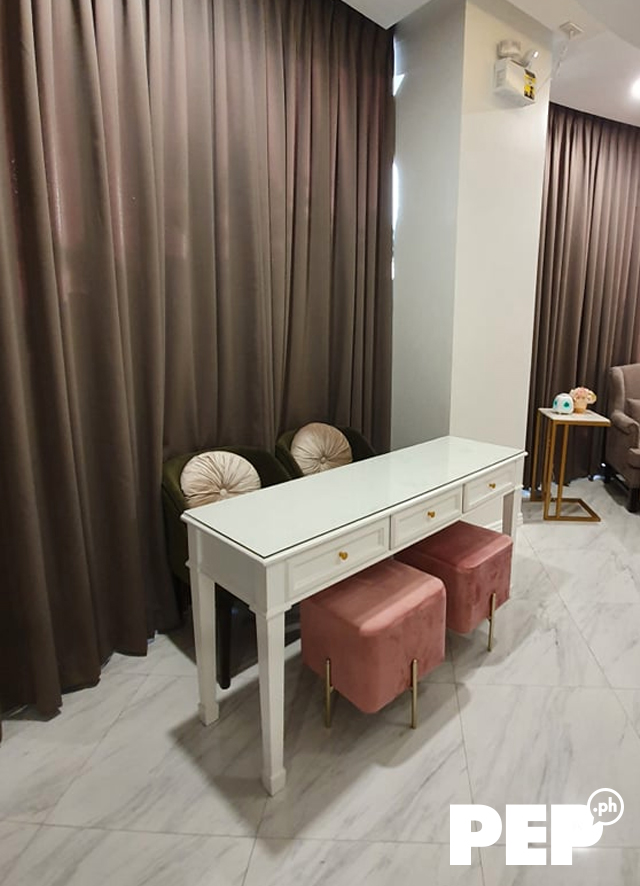 Meanwhile, clients get their hands and feet pampered here.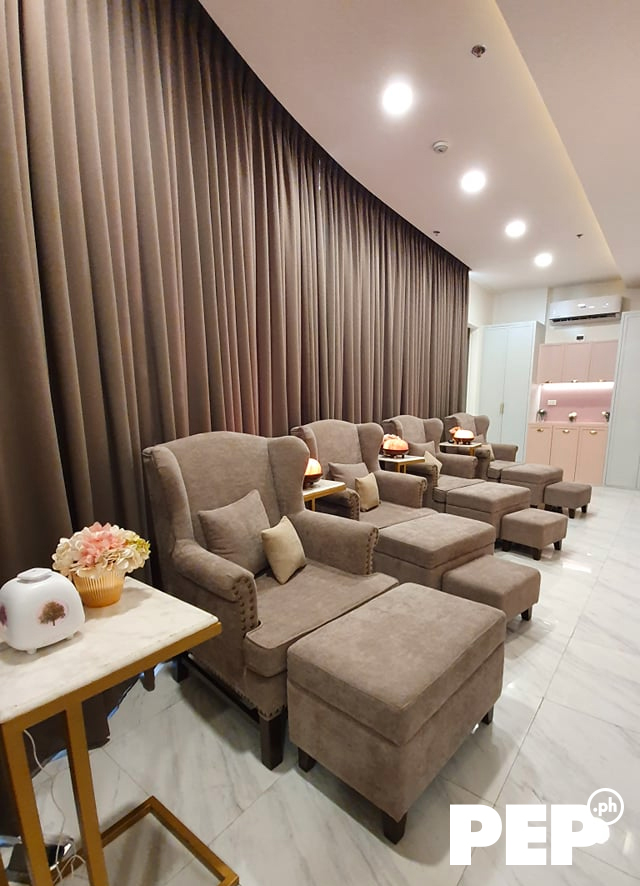 Liza also has a VIP room for those who want to enjoy total privacy.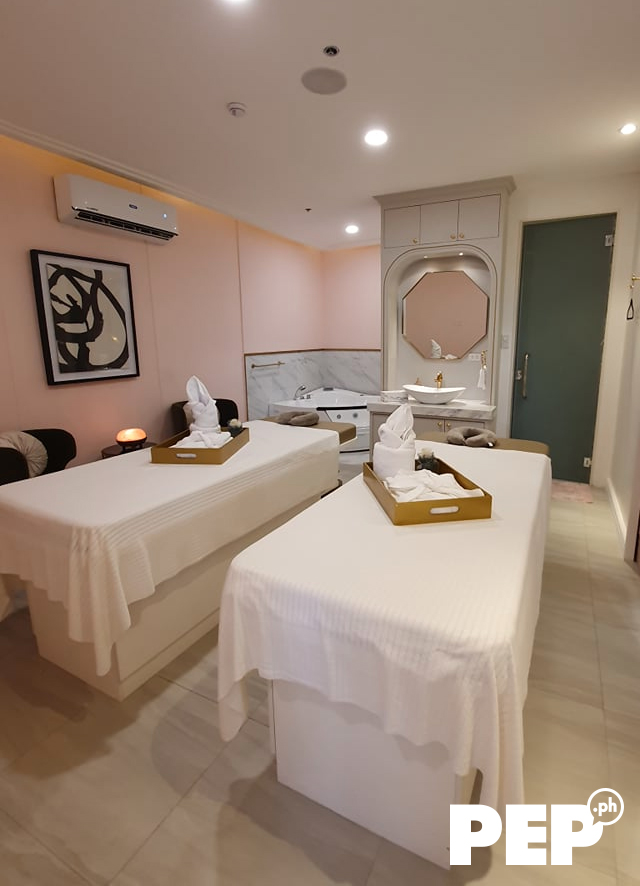 LIZA SOBERANO: THE ENTREPRENEUR
Liza said her fulfillment as an entrepreneur comes from seeing the satisfaction of their clients.
"I think the most rewarding thing is when you hear people say or when people post about Hope Wellness and they're like, 'Nawala lahat ng stress ko.'
"Because parang yun yung pinaka-target namin. We want to relieve people of everything that they're going through.
"I mean, at this day and age, we're all working really hard and lahat ng tao pagod, especially ngayong Christmas season.
"So everybody is very busy and we just want them to relax a little bit and remember to take care of themselves. Self-love is very important and that's kind of our mantra here."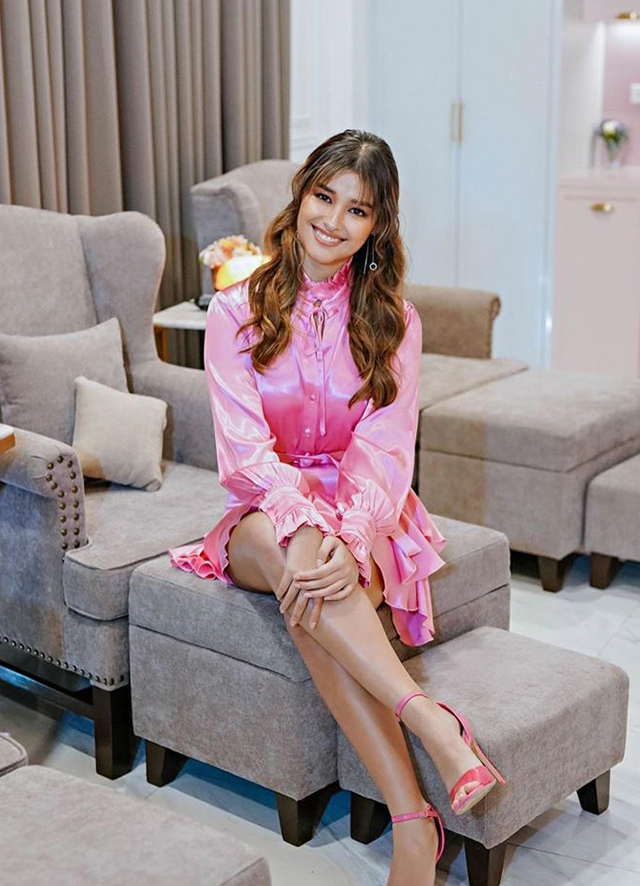 Like most business owners, Liza admitted to her fear of getting negative reactions from their clients.
She said, "The hardest part naman about being a business owner is parang there's always a scare that you might disappoint a client.
"And, of course, we don't want that. We always want our clients to be satisfied and happy and we only want the best for each and every one."
While Liza has big plans for her wellness center, she recognizes how difficult it can be for a start-up business like hers to build brand awareness.
She said, "I guess that's the hardest struggle and, of course, really being able to spread awareness for like the brand itself.
"Parang kasi ang goal namin in the future is when you think of wellness, you think of Hope Wellness. "
Is she prepared to open a third branch?
Liza answered, "At the moment hindi pa, pero ang target ko, hopefully, in the future, if Hope Wellness becomes successful, we want to open in Makati or BGC.
"That way, it's more in the middle."
Liza also dreams of opening branches outside Metro Manila, particularly in Cebu, Palawan, and Siargao.
But at the moment, Liza has just been feeling grateful about the achievements of her business in the past two years.
She said, "I'm really happy and we're all really blessed, me and my partners, because we never really expected for it to be as big as it was.
"We had a really good year this year for Hope Wellness in Q.C. and that's why we're able to put up a second branch.
"And I'm very thankful to all our clients that come back religiously and I'm just so thankful."