Social media feeds have gotten more busy the minute the Christmas vacation began.
We see picturesque backdrops of those who are celebrating the holidays abroad; the stylish OOTDs of those who have been attending parties and reunions; the lovely flat lays of food, gifts, and anything that makes the season merrier.
But Lauren Young got real, and posted on Instagram her "raw and real...day one of our unglamorous holiday."
The photo, which was uploaded on December 23, showed her lying on the couch, and her brother Victor on the floor. Both of them were glued to their phones.
In her caption, the Kapuso actress said that their family's "Christmas tradition is to just stay home, sleep and have dinner."
Most of her followers could relate.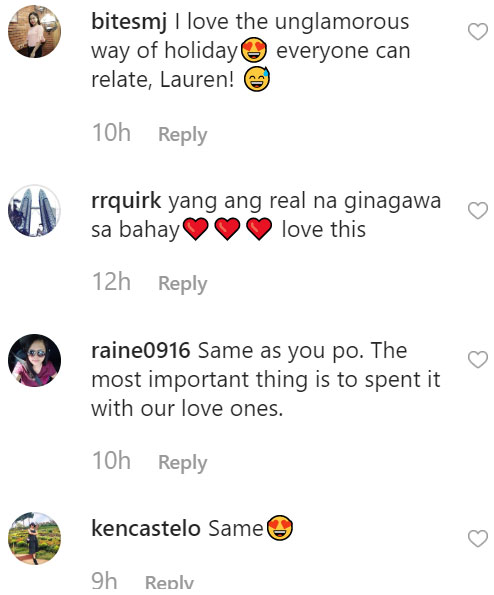 Lauren, who downgraded her lifestyle this 2019, continued, "Nothing fancy, nothing over the top or overcrowded, just spending time with each other in the quiet and resting up for a busy year ahead of us.
""How do you spend your holidays?"