Anne Curtis juggles her memory bank, leafs through her photo albums, and wallows in sentimentality as she posts photos of good times with her friends more than ten years ago.
She writes in her Instagram stories, "So nice to go down memory lane... All these pics were taken using DIGICAMS FYI [laughing emoji]"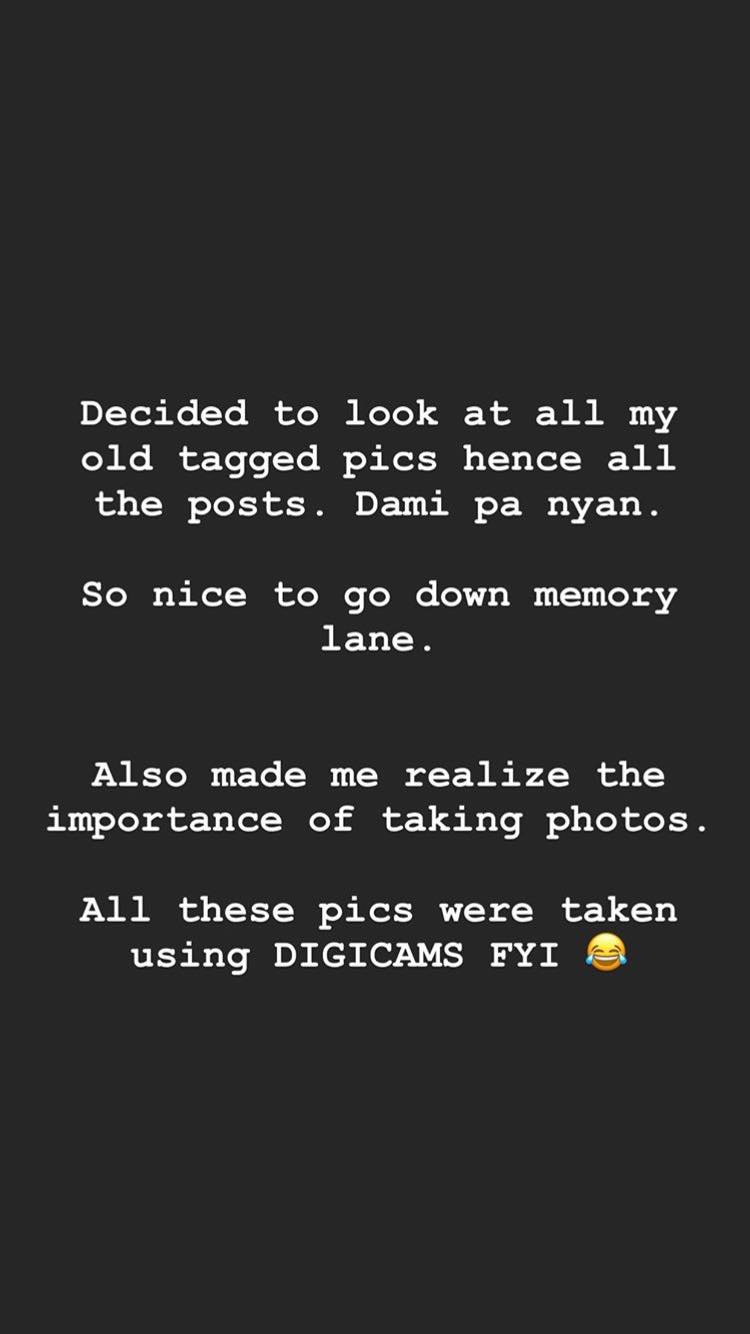 For her first throwback picture, the soon-to-be celebrity mother posts this photo with her good friend and sister-in-law Solenn Heussaff.
Anne captions, "Found this from 10 years ago... and now we're Mums!"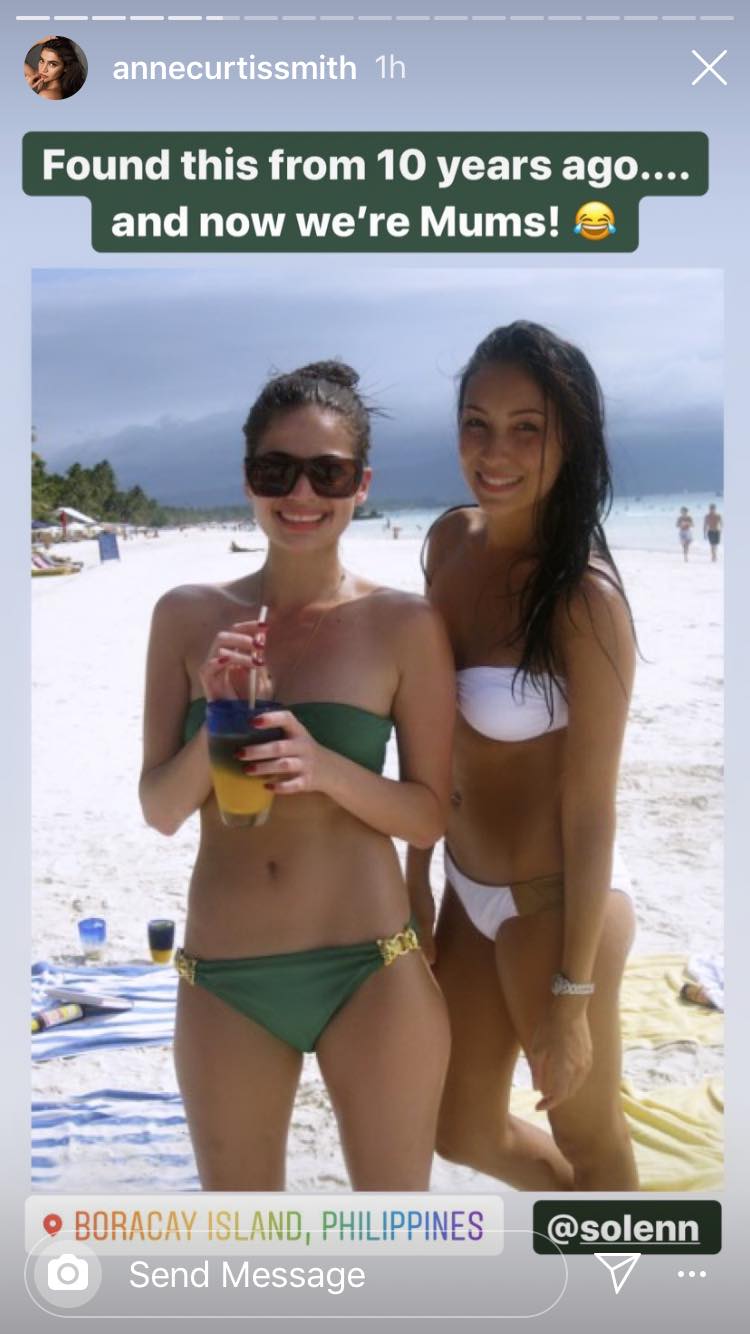 Solenn reposts this throwback photo in her Instagram Stories and quips, "Not only mums. But different bods lol."
The GMA-7 actress adds, "Our 2020 year end goal."
Anne is on her third trimester of pregnancy, while Solenn recently gave birth to her daughter Thylane Katana.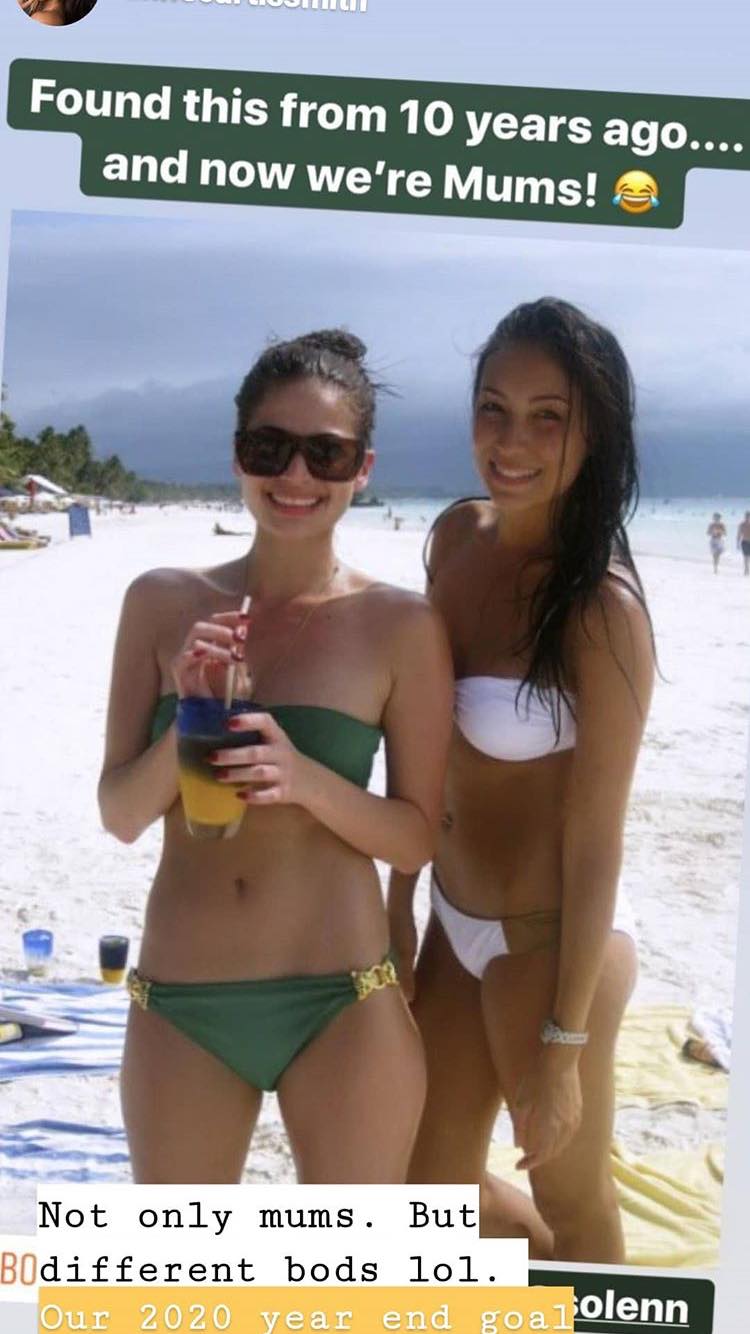 As for Anne's other throwback photos, the It's Showtime host relives her "lipstick and happy foundation day" with her close friends Isabelle Daza, Liz Uy, Georgina Wilson, and Bea Soriano.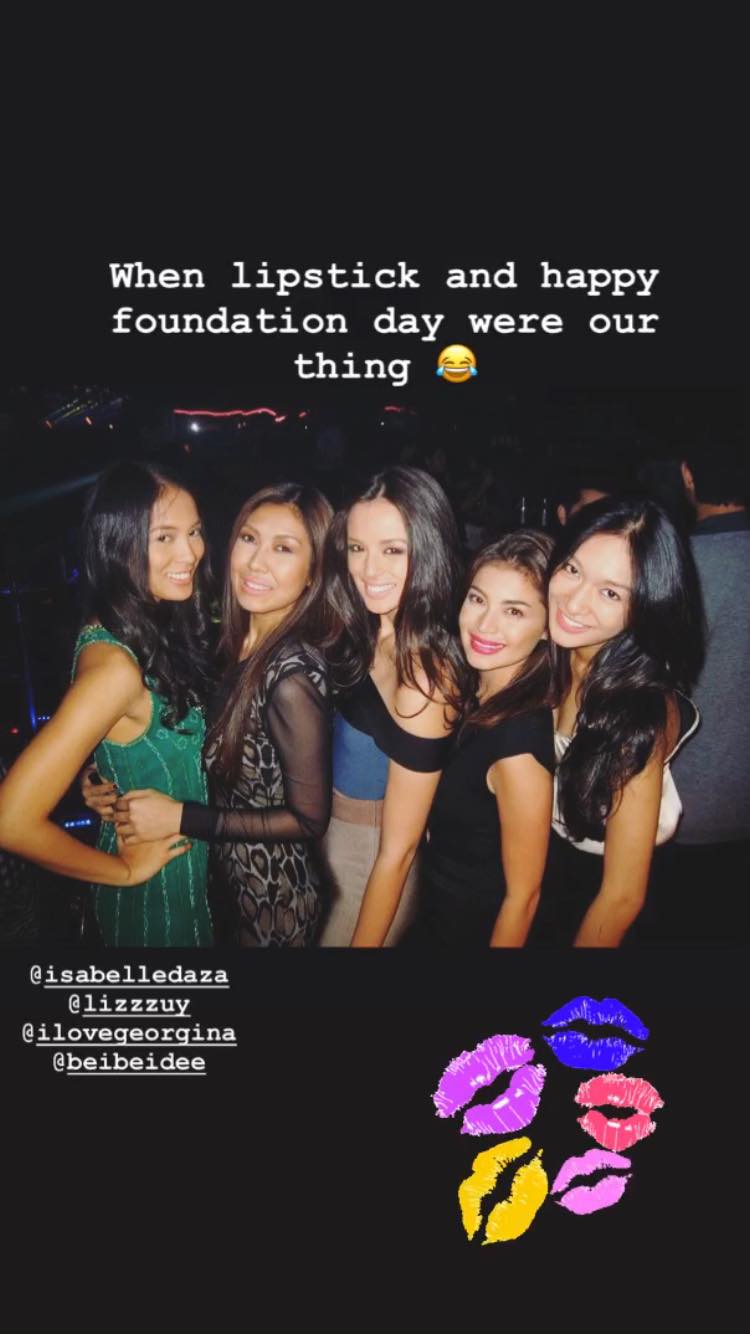 During those times, Anne was still a party girl. She and Liz would bring along their little sisters Jasmine (second from L) and Laureen (leftmost).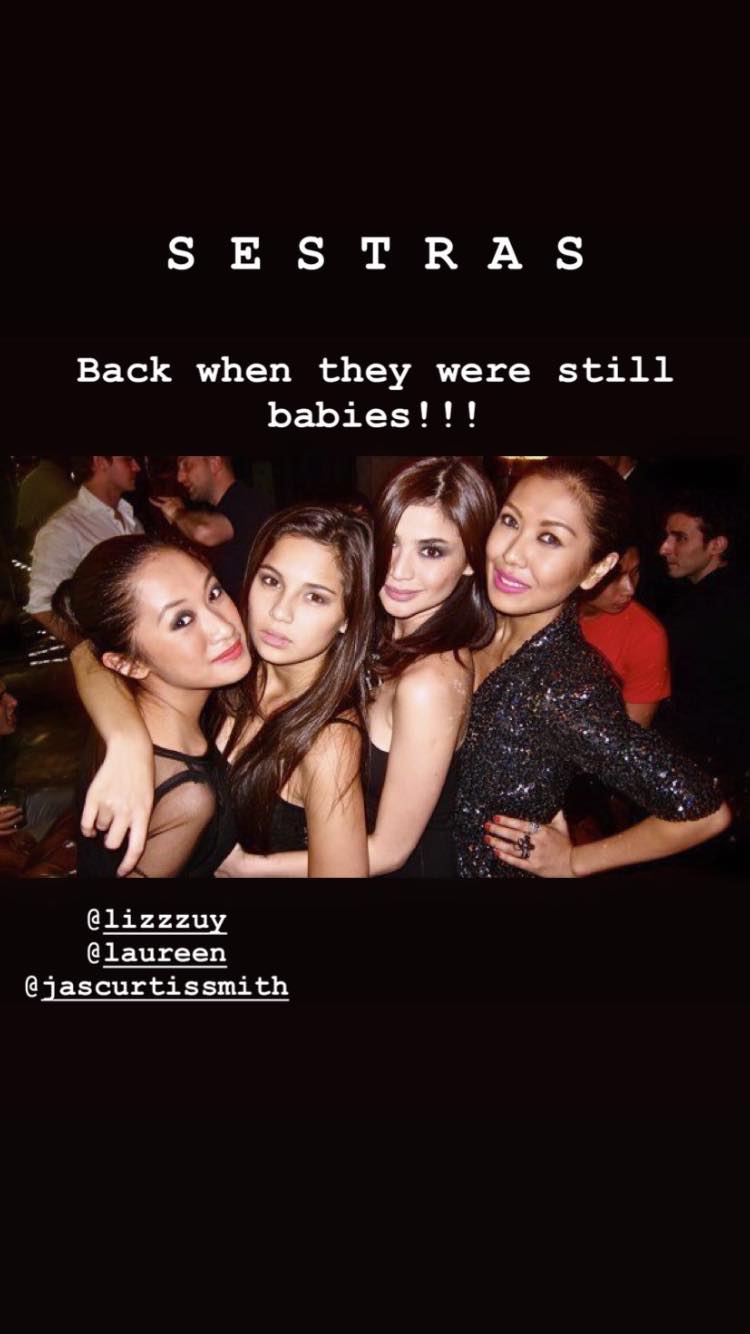 Another throwback is this photo with Cheska Garcia.
Anne exclaims, "BAGETS!!!"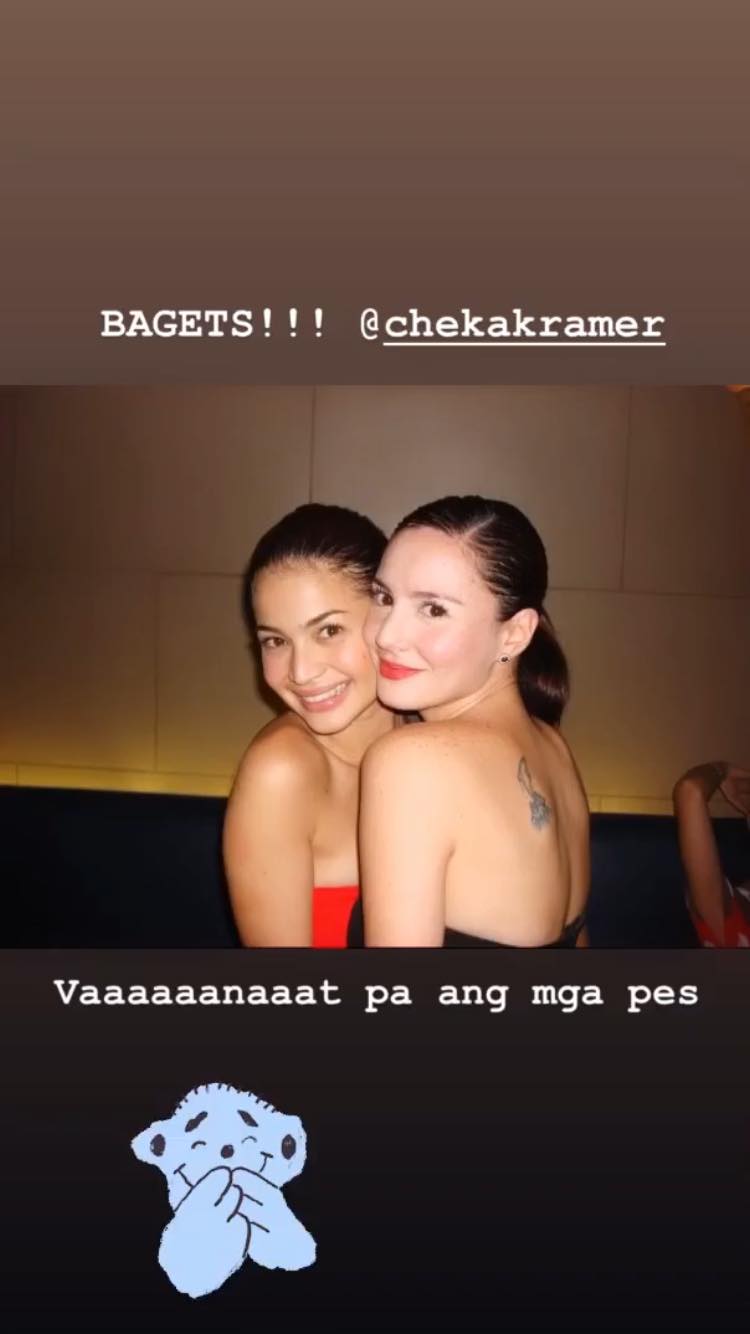 Anne also posts a photo with her best friend Luis Manzano from "more than 10 years ago."
For her final throwback post, Anne finds this "gem" from 2008.
Back then, Anne had no idea she had finally met her future husband, Erwan Heussaff.
The Kapamilya star says, "Probably one of the first few times if not the first time I met you while you were in the country."
She adds, teasing her husband, "You can tell bet ako."
Anne and Erwan have been married for two years and are expecting a baby girl.