One of Patricia Javier's most cherished possessions is a custom-made wooden doll that bears her uncanny likeness.
She called it "Patricia" doll—a gift from her husband, renowned chiropractor Dr. Rob Walcher.
Late last year, Rob commissioned a Pampanga-based dollmaker for the project, which was finished a few days before Patricia bagged the 1st Mrs. Noble Queen Universe title at the Manila Hotel in December 2019.
It costs five figures, but seeing his wife's never-ending joy and excitement makes it worth all his effort.
The actress couldn't help but get teary-eyed when she first saw the doll, which brought back memories from her childhood years. Back then, she never had the chance to own a Barbie doll because her parents couldn't afford it.
Her close friends know very well that when she finally got the chance to earn from her showbiz projects at the age of 19, a Barbie doll was among her very first purchases.
Back to Patricia's doll, the mother of two is seriously considering its entry to the Miss Beauty Doll pageant.
In 2017, a Philippine-made doll named Shawnah Bautista emerged as the grand winner in the global pageant held in Bangkok, Thailand.
ROB'S PRIZED POSSESSION
Matching Patricia's penchant for dolls is her hubby's prized possession of Kobe Bryant memorabilia—some of them are rare coffee table books.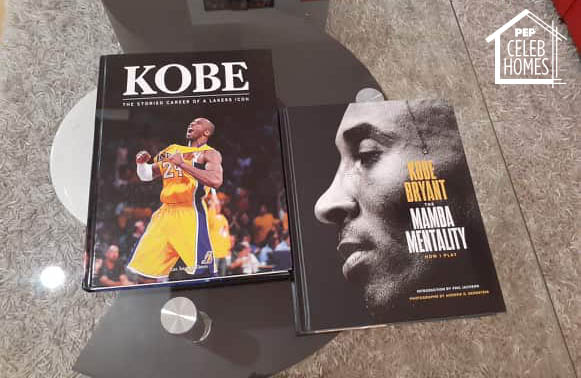 According to Patricia, Rob was deeply affected by the news of Kobe's untimely passing last January 26 due to a helicopter crash.
PEP.ph (Philippine Entertainment Portal) had the chance to interview Patricia and visit her family home in Quezon City on February 17, 2020.