Kylie Padilla is launching her own set of organic, vegan, and locally made bath essentials.
Why bath essentials?
The GMA-7 actress captions in one of her recent Instagram posts, "Hygiene should not only be a habit, but a pleasure and an experience...
"All these bath essentials I tailored specifically for the best kind of treat for my skin on the days may oras akong mag-indulge habang naliligo."
Ever since the Kapuso star became a mom, Kylie has come to realize the importance of "self care" and "self love."
She writes in a separate Instagram post: "I discovered how much self care and self love mattered to me after having my firstborn.
"Not only because I just became a new mom and felt like I needed to take more time to properly take care of myself, but also because I found it so relaxing and almost therapeutic to treat myself and my skin to a 'spa at home' break every Sunday."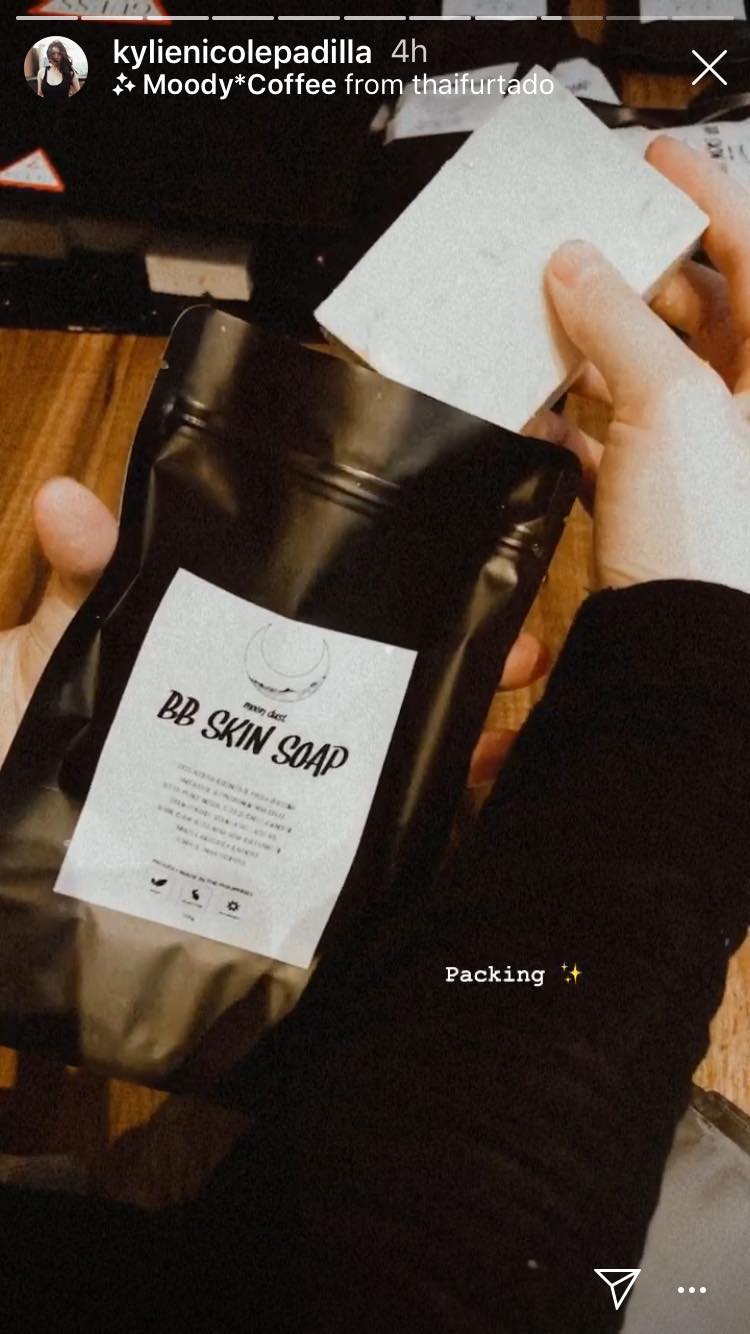 This realization soon sparked an idea: why not encourage other people to think of self care and self love as a way to "heal" one's well-being?
Kylie says in the same post: "There is pleasure in habit and a great deal of healing in practicing self love in all different kinds of ways.
"After all it starts with how you treat yourself that reflects how you treat others."
With this intention in mind, Kylie thought of creating her own set of "artisan handmade soap, face mask and body scrub" to help people create their own "spa at home" Sunday break experiences.
The daughter of Robin Padilla writes, "I chose every little detail from scent to texture to each and every claim in these products and to this day I use them.
"I even went to soap-making classes to better understand what I was getting myself into. I never want to jump in to something absolutely unprepared.
"I also found a great deal of cultivating creativity and artistry in making this dream into a reality...
"I hope to encourage this with these goodies. So in some way I can accompany you every Sunday in your self love journey. So excited."
These handmade bath essentials are the newest addition to Kylie's line of passion projects.
She first launched an online ukay-ukay shop, My Little Ukay Ukay, in September 2019, which sells pre-loved items from her family's closets.
This was followed by her own online shirt shop called Read The Shirt.
Kylie has two sons with husband Aljur Abrenica: Alas Joaquin, 2, and Axl Romeo, two months old.