The de Rossi family gives fans a dose of good vibes with their family dynamic.
Assunta de Rossi has been missing the company of her sisters Alessandra, Margherita, and Isabel.
So the actress posts a throwback photo showing all of them in a tight embrace, with this caption: "I Miss You"
Alessandra responds posthaste with this comment:

Assunta replies with a laugh out loud emoji: "Yung may bangs. Eh, tatlo kayo!"
Their youngest sister Isabel chimes in, "bangs and black shirt"
Only one sister wears a black shirt in the photo — Margherita.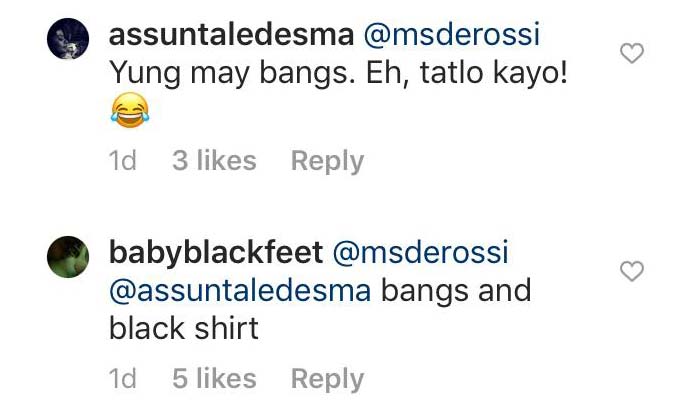 Enter Assunta and Alessandra's mother, the real winner in the comment section.
Mommy Nenita teases Alessandra, saying:

Mother de Rossi has spoken!
Luigi Schiavone, the dad of the de Rossi sisters, along with Margherita and Isabel, are based in Lecce, a city in Italy's southern Apulia region that is known for its baroque buildings.