Relationships are definitely being put to the test in the time of quarantine.
Now that couples are together 24/7, many will find it challenging to keep the peace.
It's almost like being newlyweds again.
Proximity will make partners discover new things about each other, and rediscover old things that, somewhere along the way, were kept at bay.
Bianca Gonzalez and family psychologist Dr. Michele Alignay tackled this issue in an Instagram Live Kwentuhan session last Wednesday, April 1.
In particular, Bianca and Dr. Michele discussed: "Handling init ulo at awayang mag-asawa o pamilya."
WHERE DOES A LOVERS' QUARREL STEM FROM?
Dr. Michele says, first of all, that this is an emotion that is "nice to recognize."
"You know, you first ask yourself, saan posible galing iyong inis? Kasi emotions point us to a need," the family life consultant continues.
"Baka may kailangan ka na, minsan, ayaw mo aminin kasi feeling mo selfish, feeling mo hindi naman niya binibigay.
"O feeling mo kinukuha niya iyong psychological space mo sa bahay, kasi we have that, e."
What is psychological space?
Dr. Michele illustrates it this way: "If it's gonna be a physical space, para kang merong circle.
"Alam mo iyong palangganang malaki? Iyong minsan hindi ka sanay na there's people.
"Nagwo-work ka, and they are here, breathing on your neck, and then nasa gilid mo?
"So, para kang may ganoong space and hindi ka sanay.
"So, baka kaya ka naiinis kasi you're too much with each other all the time.
"May need ka.
"Maybe you need breathing space, o may need ka, baka hindi ka niya pinapansin, gusto niya maglambing.
"So, you ask yourself, what is this annoyance o 'naiinis ka' [feeling] pointing me to?
"Ano iyong need ko from my partner?"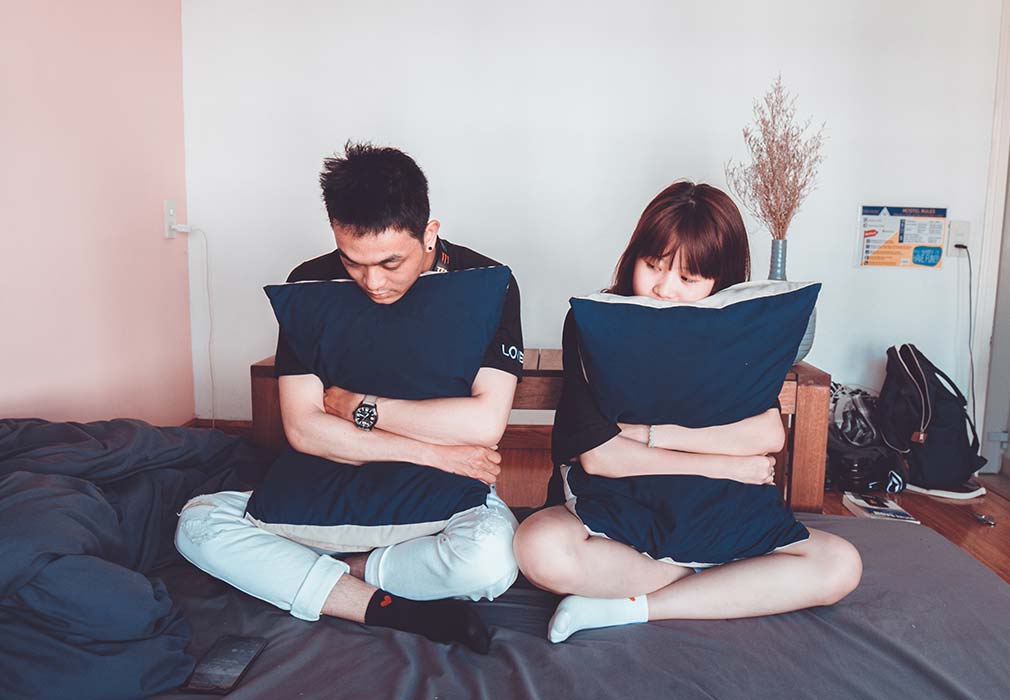 HOW TO AVOID A LOVERS' QUARREL
But how do you call the attention of your partner without making it seem like you're picking a fight?
Dr. Michele suggests that the best time to sit down and talk to your partner is when both of you are cool and levelheaded.
She says, "Pinakamaganda ito na pag-usapan when you're both cool.
"Kasi kapag pinag-usapan niyo and you snap…you're in the middle of the situation, it might get into a full blown na away.
"So maganda, 'Hon, Sweet, Love, alam mo kanina, iyong way mo to do that, medyo it is really getting into me, kasi medyo ganito siya...'
"'So, puwede ba natin, medyo ayusin?'"
WHAT IS YOUR INTENTION?
Dr. Michele adds that it is always good to keep your intention in mind.
Are you talking to your spouse because you want to work out the relationship? Or are you just nitpicking?
The family life speaker remarks: "Always, kapag meron tayo ine-express na feedback, it's always because it's a tone of concern for each other and it's the tone of concern for the relationship to be better.
"Hindi iyong pang sariling kagustuhan lang.
"Para sa atin ito. That's what we need to improve, kasi magkaiba iyong sinasabi mo dahil nabubuwiset ka at sinasabi mo dahil gusto mo i-work out.
"You have to always check also your intention."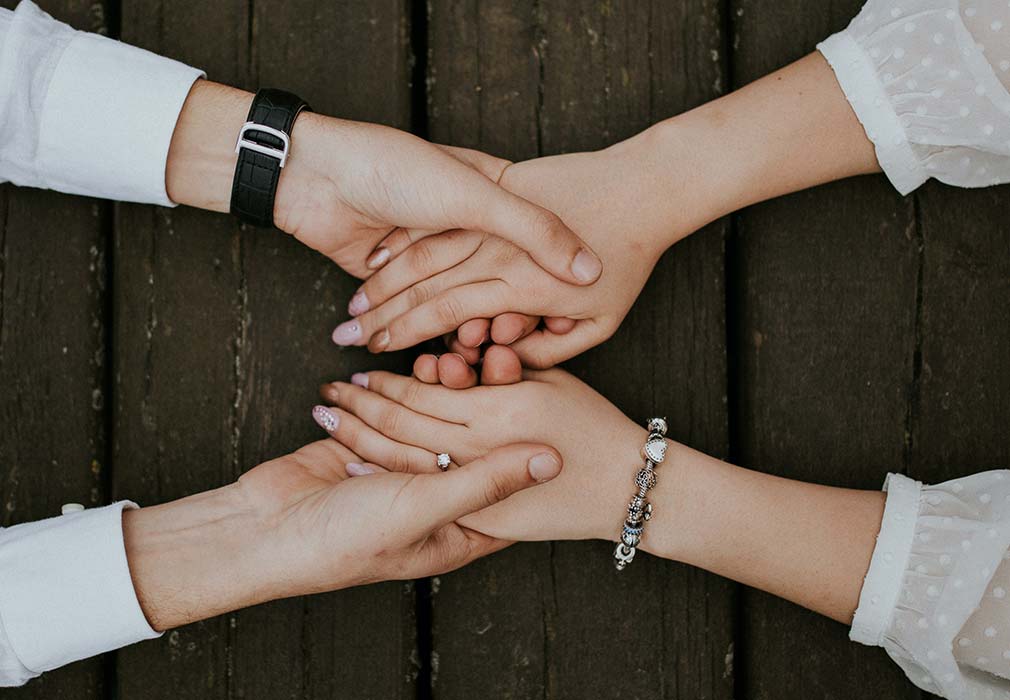 WHY COUPLES SHOULD EMBRACE CONFLICT
Dr. Michele underlines the purpose of a lovers' quarrel in a relationship.

"The conflict is not the main problem, the problem is how we handle the conflict.
"Huwag kayo maniniwala na hindi kailangan ang conflict.
"Kasi all families have conflict, but it does not need to be a disagreement... That's why conflict-resolution strategies can be healthy.
"Kasi imagine mo, ang buhay na walang conflict, hindi kayo maggo-grow as a couple. Hindi kayo maggo-grow as a family.
"So, you really, really need those conflicts to enrich your life."
She emphasizes that conflict is an inherent part of any relationship.
"Kapag walang conflict sa pamilya, kapag walang point of discussion, ano iyon, plateau.
"Wala kayong struggle, walang growth.
"It's really, inherently part of family life, of marriage.
"Every conflict is an opportunity for us to grow. Every conflict is an opportunity for us to discuss, but it doesn't mean mag-aaway.
"It just means we can test again our values, we can test again our communication strategy, and we can test our love and commitment to each other."