KC Concepcion has tried her hand at giving her pet dog Chica a haircut.
The daughter of Sharon Cuneta says in an Instagram post (published as is): "Disclaimer: I have NO IDEA how to cut hair, so when I realized na mahaba na buhok ng dogs ko- kinabahan na ako.
"Gustong gusto ko pa naman ung big fur ng Pomeranians
"Anyway no choice... Here's my very first attempt"
KC says not to ask for a "before & after" photo of her dog Chica, because she feels the haircut is a "major fail."
After posting this on Instagram, KC learns she was not the only one trying to groom a pet while stuck at home during the quarantine.
Beauty queen turned actress Kylie Verzosa also attempts being an in-house pet groomer.
Just like KC, Kylie has "no after photo."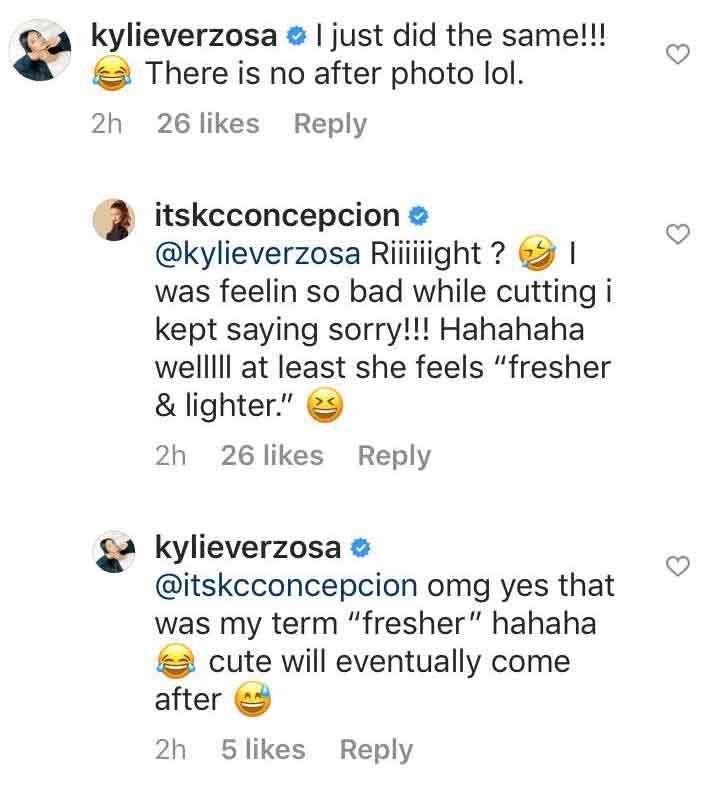 Celebrity host Tim Yap's husband Javi Martinez has done the grooming of their pets, too.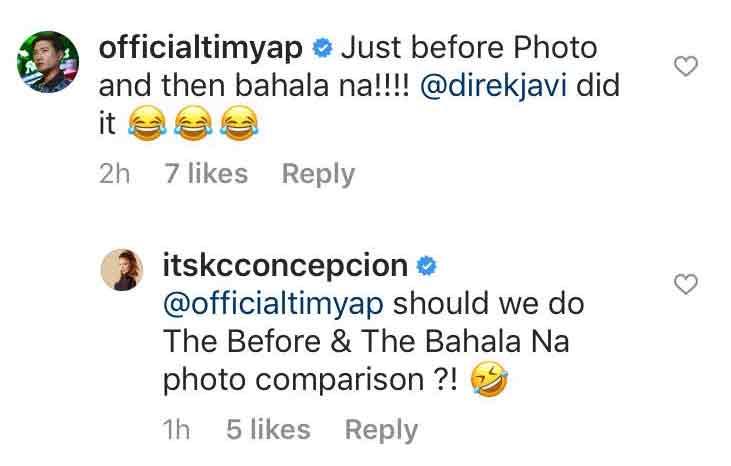 Likewise, singer Mica Javier trims her cat's fur.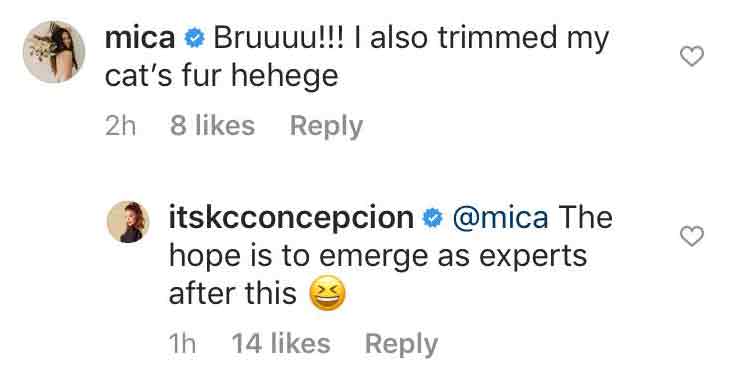 KC has two Pomeranian dogs: Chica and Churro.