Ron Morales was still active in the showbiz industry when he and his family decided to pursue a new life in a new country.
"I was still very much active in my showbiz career," the former ABS-CBN talent recalled in an e-mail interview with PEP.ph (Philippine Entertainment Portal).
"I was coaching in Ogie Diaz's acting workshops, and I still accepted guestings even on the month that I left (October 2018).
"It wasn't an easy decision. And I had a lot of reflections to do, weighed in several factors.
"Ultimately as much as I wanted to pursue my craft as an actor, when I decided to get married and have children I became a husband and a father."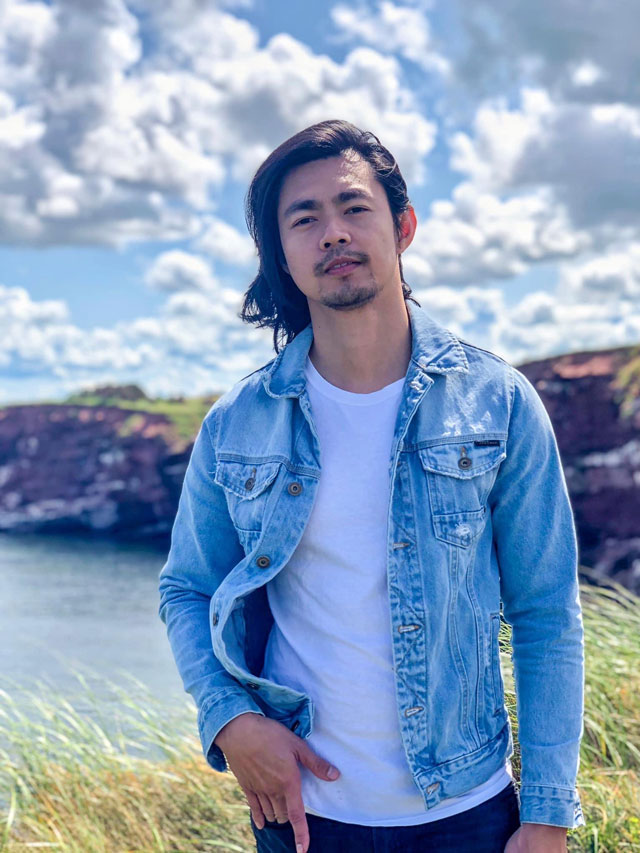 Ron said it was his family who inspired him to pursue a life in Canada.
He told PEP.ph, "I had to re-assess my priorities and decided that my career had to take the back seat for now.
"I just prayed and I knew that there are seasons in life that we go through.
"And the time came to prioritize my family not only to provide for my kids financially but give them a healthy environment and allow them to have more options as they grow up."
Ron then opted for stability and a simple life away from the limelight in Canada with his wife Victoria Villamin and their two children—Andres, 7, and Anika, 4.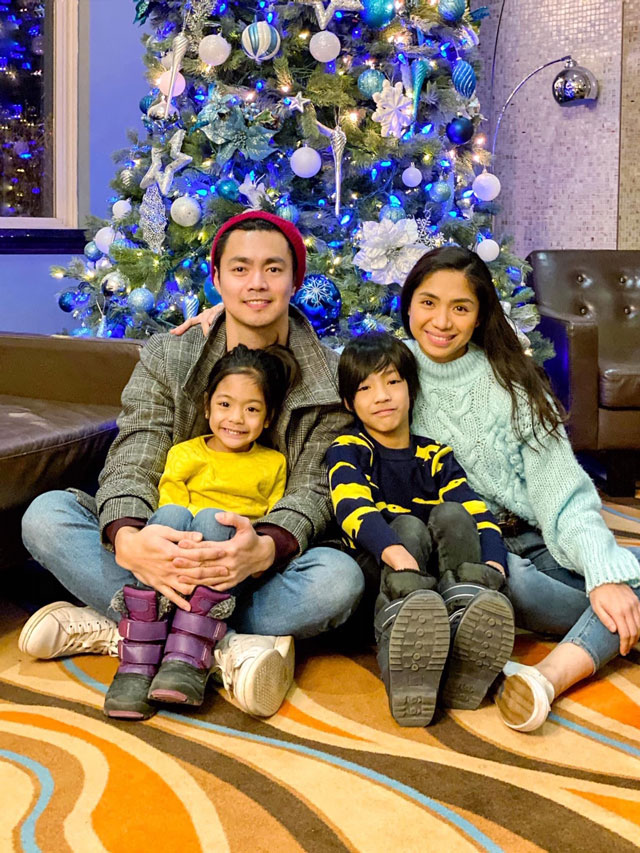 Ron entered showbiz after being hailed first runner-up in the modeling competition Be Bench: The Model Search in 2007.
He starred in several Kapamilya shows, including Palos (2009), 100 Days to Heaven (2011), and Honesto (2013), among many others. His last primetime drama project was FPJ's Ang Probinsyano.
The Kapamilya network played a big part in the courtship of Ron and Victoria. She was an employee of ABS-CBN Global-TFC (The Filipino Channel) when they met.
Ron and Victoria got married in November 2011.
MOVING TO THE GREAT WHITE NORTH
Ron now works as a cook at a restaurant, far from the work he did in showbiz for over 11 years.
He said, "My work gets me busy, I have a full-time job as a cook in a local restaurant here in Prince Edward Island. I work from Monday to Friday.
"Basically I do all the preparations that the line cook needs. I have weekends off that I look forward to to spend quality time with my family.
"Overall, I have work-life balance which I enjoy. Everything around where I live is a 5 minute drive away so there is definitely more time with family."
His wife, on the other hand, is a full-time mom and homeschooling their two children.
"Our life here is so much simpler with less malls and more nature, hence kids are happy with simple things. So given these goals we prayed and felt that Canada can give us exactly that.
"So it took a lot of prayers and discernment but this was affirmed by open doors, blessing from both of our families and people from here who helped us feel like this is home."
Ron admitted that he was a bit worried about pursuing a different life in Canada.
He explained, "There was a little bit of uncertainty but predominantly I was looking forward for a change.
"Change of environment to refocus on my new goals, set new routines and just move forward to life's next chapter."
What were the challenges they experienced during their first few weeks in Canada?
Ron answered, "Surprisingly, it wasn't a big adjustment for us. In fact, the children were very excited.
"I guess the two things that makes it a little bit challenging is the winter season and missing Filipino food."
Canada is known for its brutal winter and great hockey team, apart from its famous maple syrup.
Ron continued. "I came in a month and a half ahead (October 2018) to prepare the house and the other basic needs. December 2018, they followed and it was one of the most memorable Christmas that we spent.
"Before spring time last year I can say we have fully adjusted already (so about three months)."
Their family eventually settled down in Prince Edward Island, one of eastern Canada's maritime provinces, which is only a twelve hours away from New York City.
They have been staying here for a year and a half.
Asked why the picked this place, he explained, "Prince Edward Island is at the east side and is part of the Maritime Provinces of Canada.
"It is a tourist destination as well especially in the summer. We love Prince Edward Island because of the small community of warm and hospitable people, traditional/conservative lifestyle it has and the nature is breathtakingly beautiful.
"We relish the 4 seasons here, we get to experience winter where kids enjoy the snow, play winter activities and during the summer get to bask on beaches and lobster season too!
"The sceneries are awesome that slows down or quiets down life. It's like living in Batanes and Boracay (without the white beach because it is red here) combined with an orderly and efficient government system."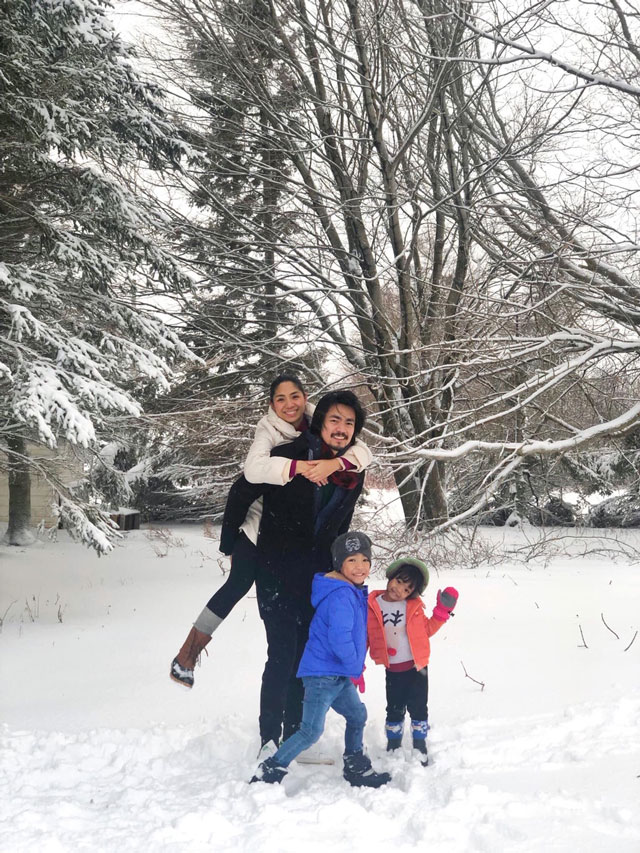 missing filipino food, friends
Ron said he and his family initially considered living in New Zealand.
He said, "Early on in 2018, I was already looking for possibilities to move overseas while I was still active in showbiz.
"It was in New Zealand that we first wanted to migrate to, but God opened doors here in Canada and led us to the right people that also paved way for us to permanently settle here.
"My wife and I with the kids travel a lot even before migration and I guess that's part of the reason why we were drawn to the laid back lifestyle most of the first world countries offer.
"As parents we encourage them to have an independent lifestyle like commute/use the public transport, take on summer jobs, do gardening, play safely and freely on wide spaces, climb trees and just be regular kids."
Is there anything he misses in the Philippines?
"I miss family, friends and food! I have established good relationships with bosses and colleagues, Ogie Diaz, Biboy Arboleda, Direk Ruel Bayani and Sir Deo Endrinal whom I consider my mentors/friends that I usually have a chat with from time to time."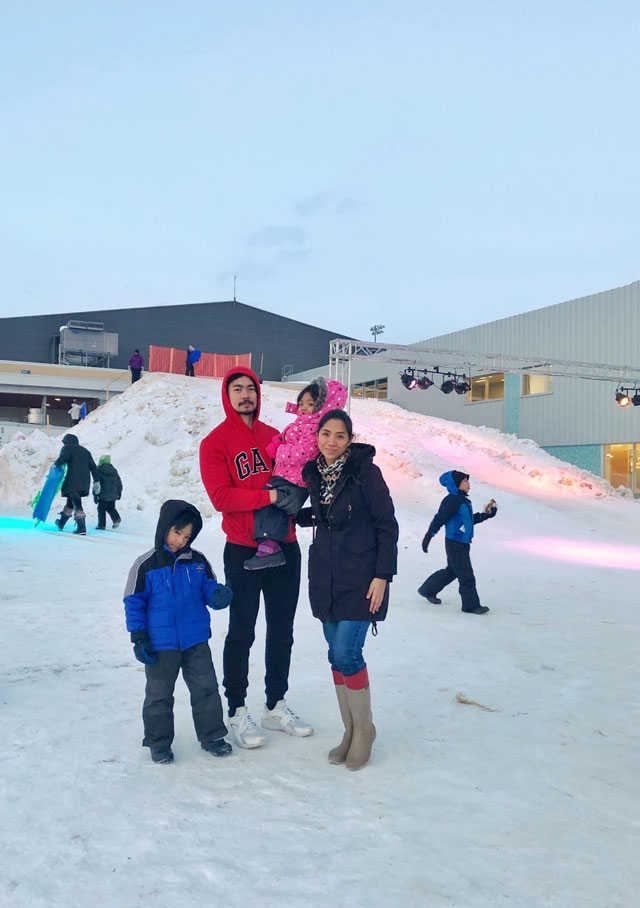 Asked about the perks of living in Canada, Ron said he appreciates the country's easygoing culture and excellent work-life balance.
He explained, "Back in the Philippines, I have an erratic working schedule, long hours of shoots/tapings, heavy traffic to add on that.
"It will take a toll on your body and quality time with family is usually sacrificed. The nature of my career in showbiz was on the extreme, it's either you have loads of work or none at all.
"Here, i enjoy the stability of my job while having valuable family time.
"Basically the flexibility and work-life balance, because I have more control on my schedule here and the government support is available for us to explore like further studies for our career growth as well.
"I love the Philippines, but I guess we were looking for a lifestyle change. We were dreaming for a shift from city to country lifestyle."
Aside from these, Ron said he is also impressed with Canada's systematic government.
"What we appreciate too is the systematic government Canada has, most especially during this pandemic.
When the quarantine was announced the support was laid down too as well. Kids receive free education, basic health care and monthly child support."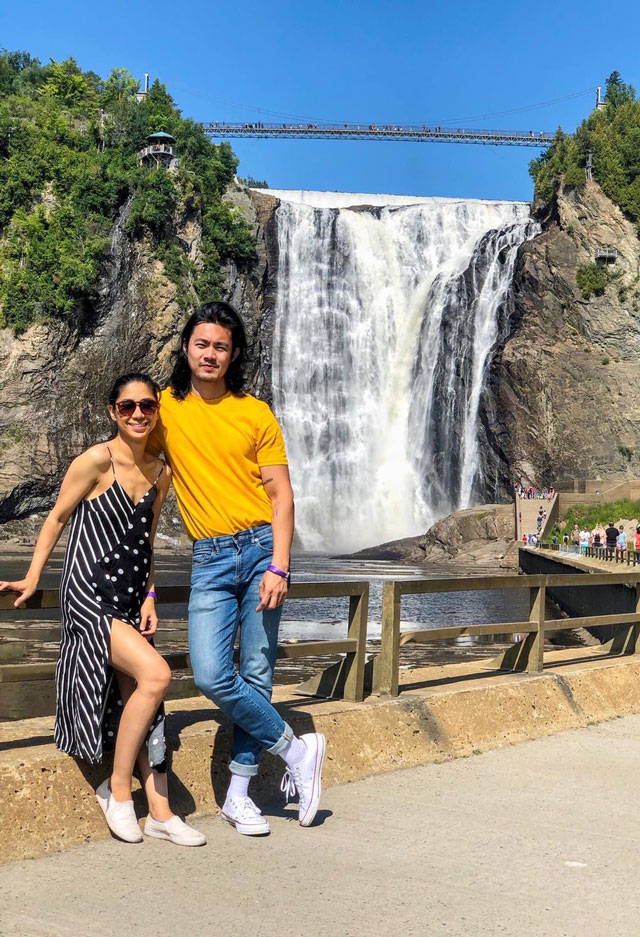 What piece of advice can Ron give to those who are also planning to live or pursue their careers abroad?
Ron answered, "Any move or change will have its own challenges.
"Life in general will always present you with choices, each decision we make will create an impact most especially to the children.
"For parents who are considering to move abroad, ask the whys, pray about it, weigh in factors, pray for wisdom on how to go about your choices and have faith.
"That God will provide wherever he leads. And when you are settled in, life again will restart. It will not be easy but if you know your purpose it will all be worth it."