"I think the healthcare system as a whole was not prepared for this."
This is the sentiment of Geraldine Sattar, a Pinay nurse based in the state of California, U.S.A.
Geraldine has been a registered nurse in California for almost two years.
Speaking to PEP.ph (Philippine Entertainment Portal) via Instagram direct message on May 21, the 27-year-old nurse says work has "drastically changed" over the past few months.
She says, "I can only share experience for my hospital, but my hospital is a small community-based facility."
Geraldine is among the 40 Filipino nurses working in the small community-based hospital.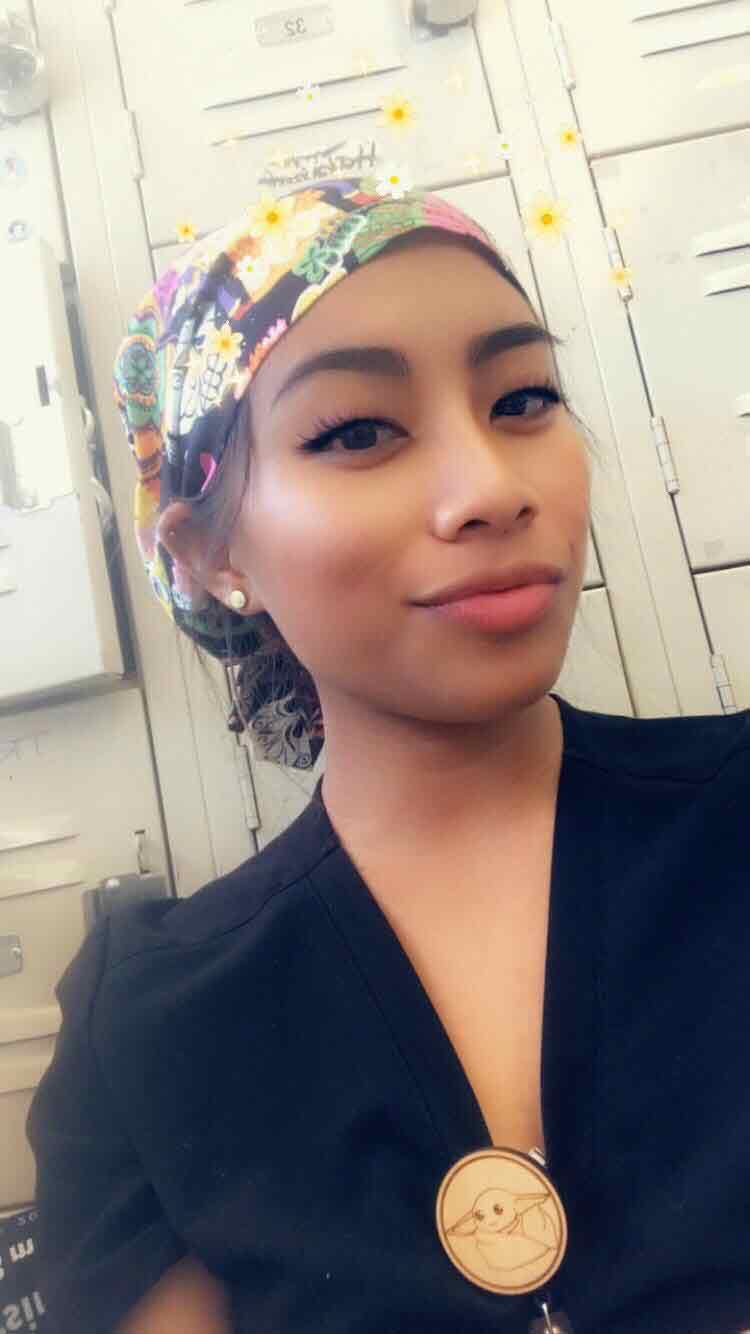 PROTOCOL KEEPS CHANGING
According to Geraldine, their hospital has been relying on the regulations imposed by Centers for Disease Control and Prevention (CDC), a federal agency in the States.
But with the overwhelming surge of cases, protocol has been changing "if not weekly, daily."
Geraldine relates, "From only using PPE one-time, our safety has been at risk after realizing that there's a mass shortage nationwide.
"Then from isolating patients as airborne, it became enhanced airborne and isolation precautions."
In addition to this, COVID-19 testing has been "a huge problem too because of shortage and labs being backed up, so results are not being received right away."
Not all patients that come through the emergency department are tested, "unless they are symptomatic."
But since there have been cases where COVID-19 patients are asymptomatic or don't exhibit symptoms of the coronavirus, all nurses on the floor "treat everyone as if they have it."
Nurses wear N95 masks "the whole day even if it's not mandatory."
Aside from the lack of tests and fear of PPE shortage, Geraldine feels the heathcare workers' frustration over how the government has been handling the pandemic.
"I think facts from trusted experts and data from research should be provided to the public and not political opinions.
"It's frustrating how politicians and businessmen prioritize reopening the economy instead of protecting public health."
LIFE OUTSIDE OF THE HOSPITAL
COVID-19 is still a major concern for Geraldine even when she steps outside of the hospital.
At the time of the interview, Geraldine was under quarantine at a hotel after being exposed to a patient at work.
"I've been staying at a hotel to prevent any possible exposure to my family...
"I text my family and keep them updated if I'm having any symptoms.
"I'm also on social media and watching the news."
Geraldine keeps herself sane by "driving around and soaking in views, but maintaining social distancing."
"appreciation and support keep us going."
With the coronavirus still a public health threat worldwide, Geraldine has started seeing her work from a different perspective.
She remarks, "I don't think people understand how physically tiring and mentally exhausting it is to work during this time—you're worried for your patient, yourself, and the potential risk of spreading it to your family.
"I get anxious if I know I'll be working in the COVID unit or be exposed to a patient who's COVID positive.
"It's scary hearing stories about young nurses and doctors who have passed due to contracting COVID from taking care of patients."
Despite these fears and anxieties, Geraldine says she and her fellow Filipino nurses have been coping with the situation, and they still prioritize making a living for their families amid the health crisis.
"I work with a charge nurse who hasn't been feeling well for weeks, but still continues to show up to work because she has to send money to her family in the Philippines.
"We nurses are frontline workers and we will do as much as we can to help our patients.
"We're tired, but any support and appreciation we get keep us going (and extra PPEs + masks)."
As of June 1, 2020, there are 1.7 million known cases of COVID-19 in the U.S. On May 28, the death toll surpassed the 100,000 mark.
Gusto mo bang lagi kang una sa showbiz news at scoops? Subscribe to our Viber Chatbot here para lagi kang updated, and join our community for more pakulo!