These family men in showbiz, some of them already greying, have long been admired for their acting prowess and for their good looks as well.
They are aging like fine wine and graciously at that, not minding at all that public adulation has shifted to their younger versions.
The sons—just like the dads—are pogi.
A few of the sons have followed in their father's footsteps, a number have chosen to stay away from showbiz, and there are the kids.
All are head-turners proving that the apple does not fall far from the tree.
Here's the PEP list on most good-looking mag-ama in Philippine showbiz.
DINGDONG AND ZIGGY DANTES
Without a doubt, one-year-old Ziggy is a future heartthrob the way his dad Dingdong Dantes is now idolized.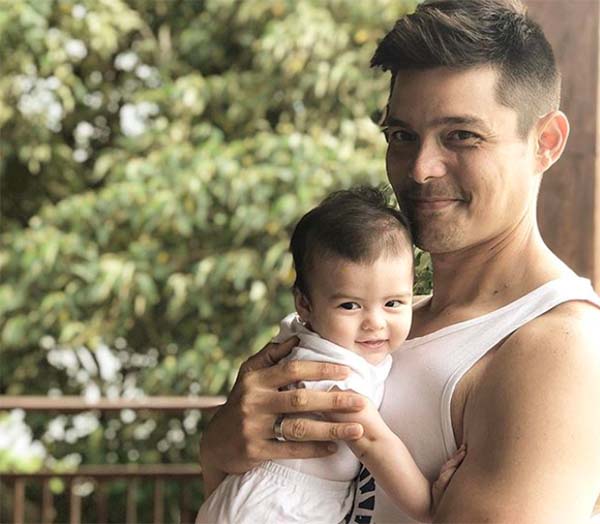 Just like his Ate Zia, the boy is an Instagram sweetheart whose photos can launch thousands of likes.
And each time his 39-year-old dad posts a photo of them, it is double delight for social-media fanatics!
Netizens, however, say Ziggy looks like his mom Marian Rivera.
PAUL AND SEVE SORIANO
The 38-year-old dad has mestizo features, the three-year-old boy has the chinito charm of his mom.
Together, Paul and Seve exude a mix of good vibes.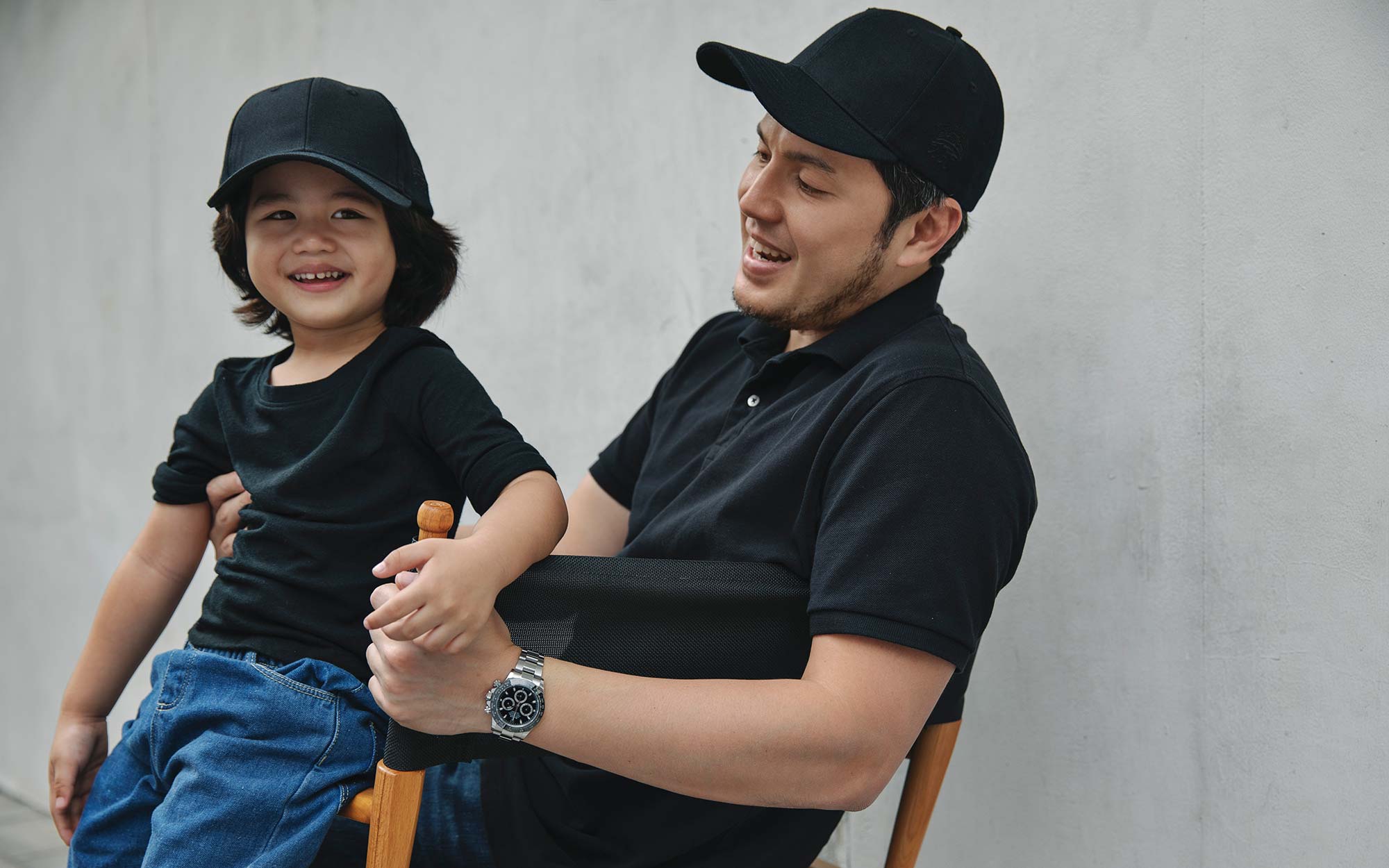 The favorite activity of this father-son duo: watching movies and story time.
Evidently, Seve has imbibed his director dad's love for films.
His mom Toni Gonzaga is not one to be left out in this game of genetics.
Like her, Seve has a funny bone, too.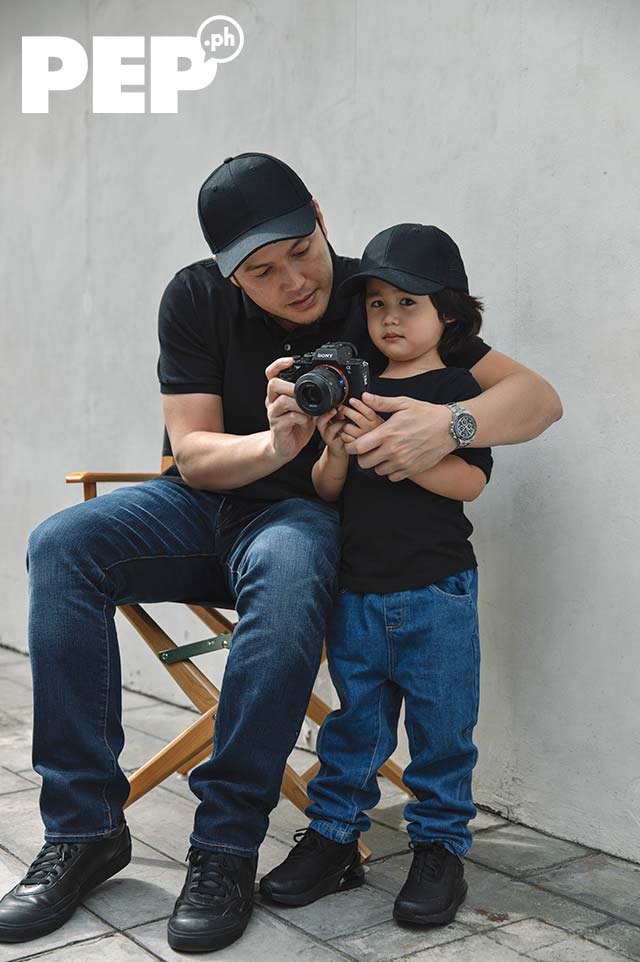 RICHARD, ZION, AND CAI GUTIERREZ
Actor Richard Gutierrez, a teen idol once and leading man later, is now 36 and a dad to two sons: Zion, 7, and Cai, 1.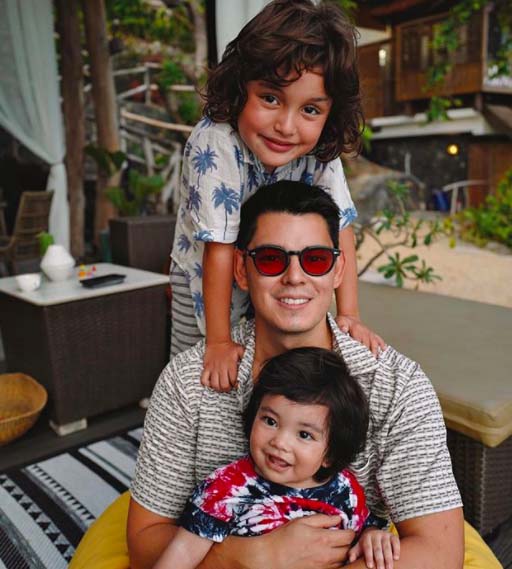 He and his twin brother, Raymond, inherited the good looks of their dad, the '60s matinee idol Eddie Gutierrez.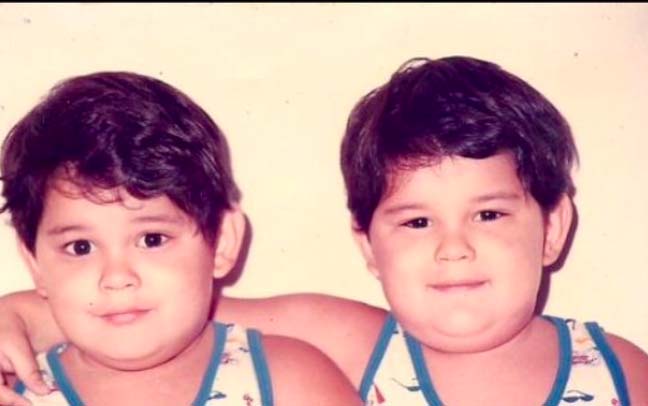 Richard remains active in showbiz, and his social-media feeds are mostly about his wife Sarah Lahbati and their small family.
Seeing him with his two sons, what a triple treat!
JERICHO AND SANTINO ROSALES
Jericho's son Santino is also a hunk, although the 20-year-old son literally stands taller than the dad.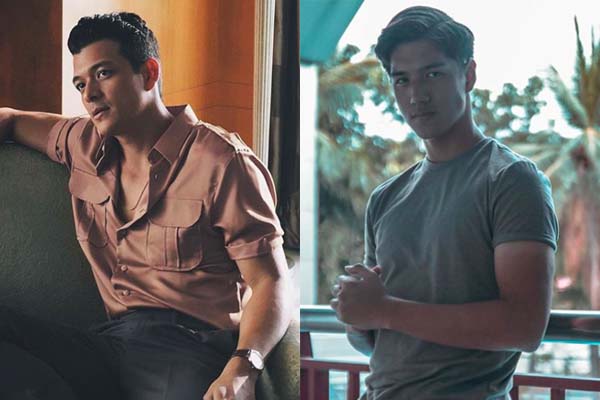 Santino towers at almost 6'2" and is "tall, dark, and handsome" personified.
He also prefers modeling over acting, his dad's metier.
Meanwhile, Jericho at 40 has retained his boyish charm and tight physique.
PIOLO AND IÑIGO PASCUAL
All eyes were on Inigo when he entered showbiz in 2014. Being the "anak ni Piolo Pascual," he couldn't escape the curiosity of his dad's fans.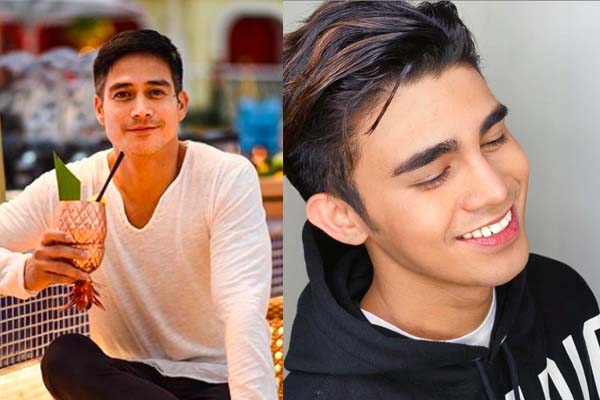 He also pursued the same career path of his dad as singer and actor, and before long the 22-year-old Inigo was carving his own niche.
As his dad proudly put it, "He is his own man."
The 43-year-old actor-singer-producer continues to get a lot of "I love you, Piolo" from screaming fans.
ZOREN AND MAVY LEGASPI
Long-time showbiz denizens, husband and wife Zoren Legaspi and Carmina Villarroel raised their twins, daughter Cassy and son Mavy, away from the limelight.
But with their good looks, it's hard not to notice the twins.
Mavy, just like his dad, easily stands out because of his height and Adonis-like features.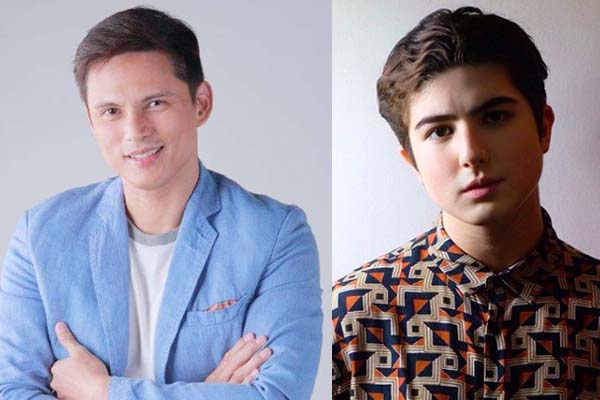 The two often go biking together.
In 2018, Mavy was allowed to enter showbiz on condition he won't neglect his studies.
He and Cassy, now 19, are co-hosts of their mom in the show Sarap, 'Di Ba.
IAN AND DRACO VENERACION
Ian Veneraction, also a product of That's Entertainment, has bequeathed his good looks to Draco, his 21-year-old son.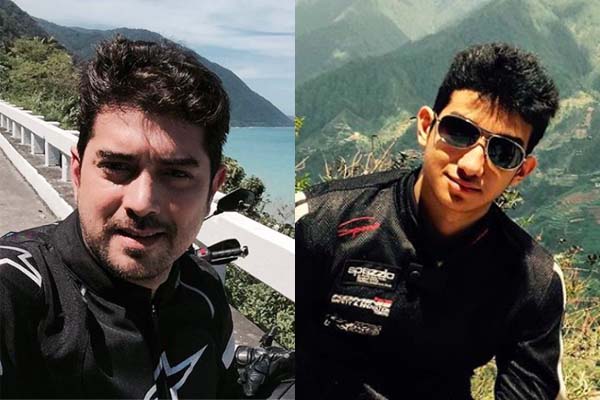 But showbiz holds no allure to Draco.
In a previous interview with PEP.ph (Philippine Entertainment Portal), Ian said, "Walang hilig. Which is good. He can do what he wants. And I support him."
AGA AND ANDRES MUHLACH
Aga was the crush ng bayan in the 1980s.
And the years have not diminished his boy-next-door image, up to now when he's about to turn 51.
A happily married man, Aga and wife Charlene Gonzalez are parents to twins, Andres and Alyssa.
Of late, Aga has become less visible in showbiz, but his camera-shy son appears to be getting some attention.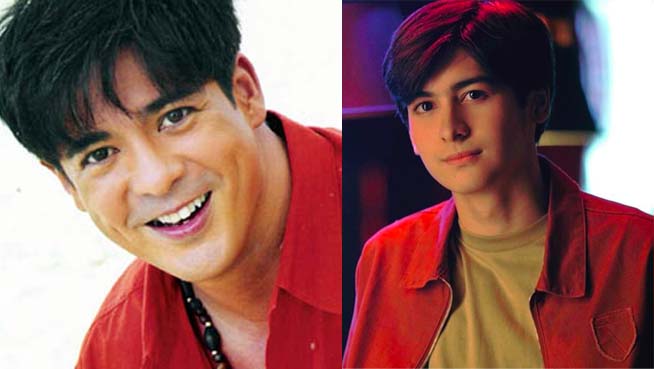 Though the 19-year-old celebrity kid is more into playing basketball, Andres has not escaped the wandering eyes of netizens. They can't seem to take their eyes off him.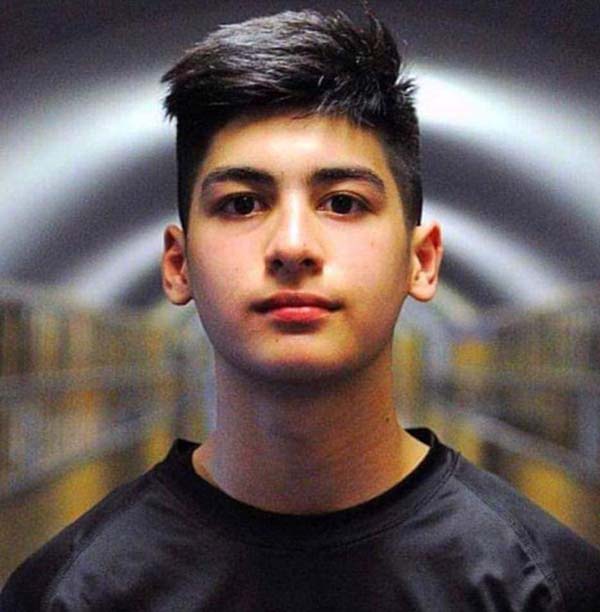 EDU AND LUIS MANZANO
Edu remains dashing at the age of 64.
And we can tell where his son Luis, 39, got his good genes.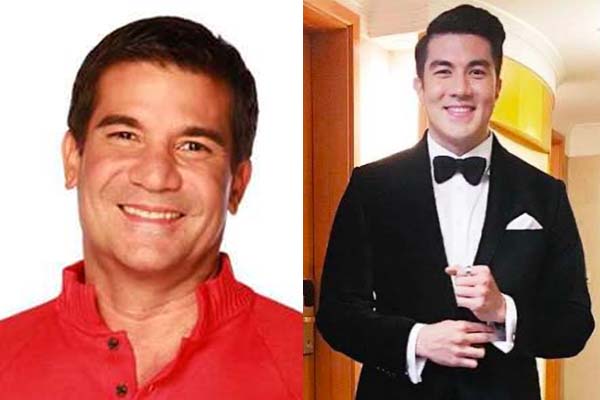 The two stars also have so many things in common aside from their surnames and good looks.
They're both good at hosting, they're witty and funny, and they know how to take care of their health.
VIC, VICO, AND OYO SOTTO
Can you believe Bossing Vic is now 66 years old?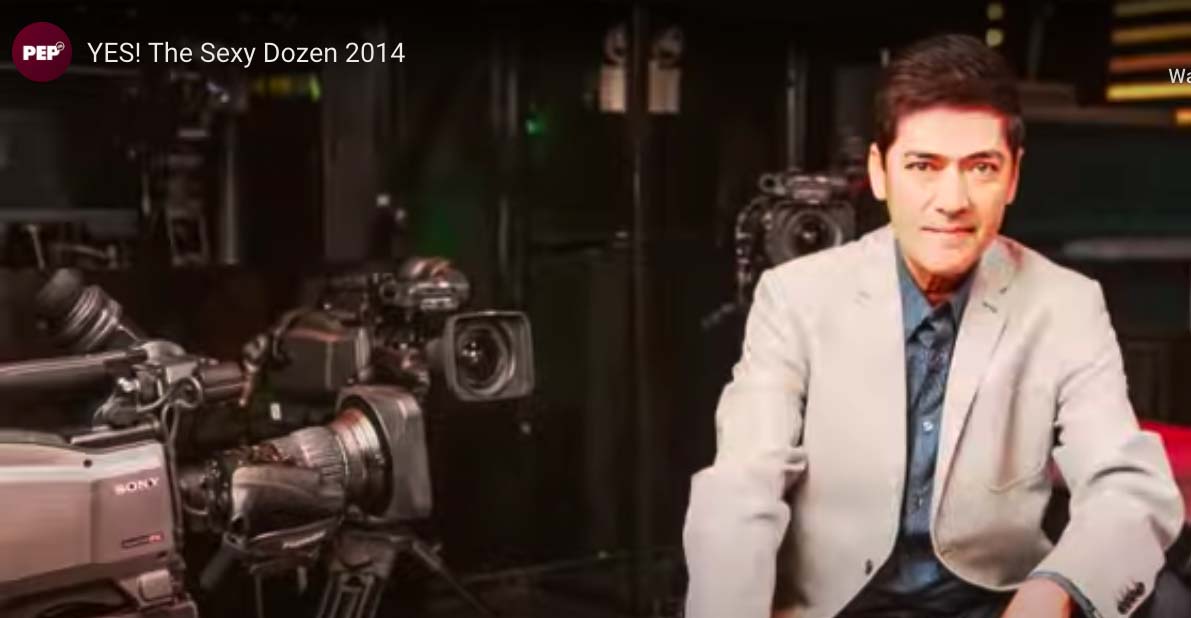 And just like him, his sons Oyo and Vico have matured with their youthful looks and disposition intact.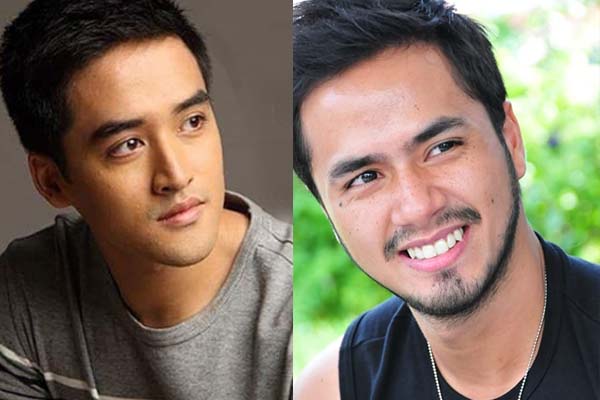 Vico, who recently turned 31, got his dad's charisma and humor. He is currently the popular bachelor mayor of Pasig City.
Oyo, now 36, is a hands-on and playful dad to his four kids with Kristine Hermosa.
How about you? Who's your pinakapoging mag-ama in showbiz?