The screenshots of Jerry Yan topless in the bathtub are setting social media on fire.
The scene now going viral is taken from the premiere episode of the Taiwanese actor's newest drama series Count Your Lucky Stars.
In the series, Jerry plays Lu Xing Cheng, a magazine editor-in-chief who seems to have all the luck in the world.
He is paired with Shen Yue in her role as Tong Xiao You, an upcoming fashion designer.
She is also known for her role of Shancai in the 2018 Chinese adaptation of Meteor Garden.
Jerry, who is now 43 years old, was catapulted to heartthrob fame when he starred as Dao Ming Si in the original Meteor Garden in 2001, the year's phenomenal "Chinovela."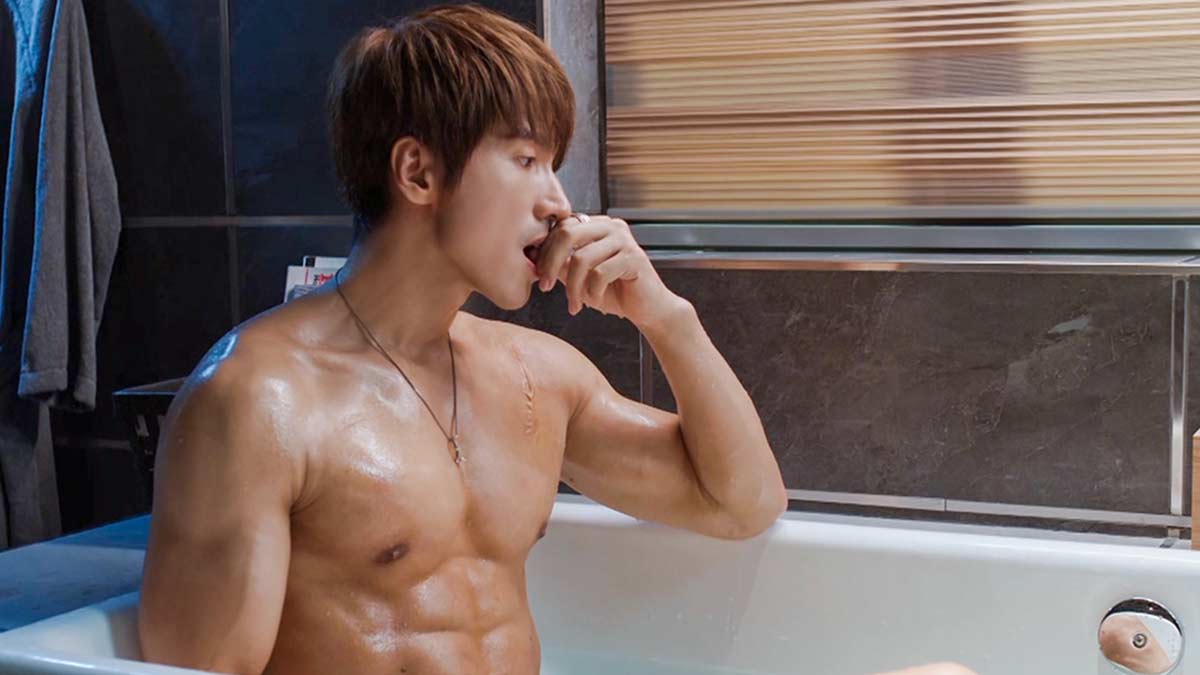 Remember when Jerry first visited the Philippines?
The local clothing brand Bench tapped Jerry as its second international endorser in 2003, following the phenomenal success of Meteor Garden in the Philippines.
The actor took the assignment, flew in, went from one event to another, and completed a shoot overnight from November 6 to 7, 2003.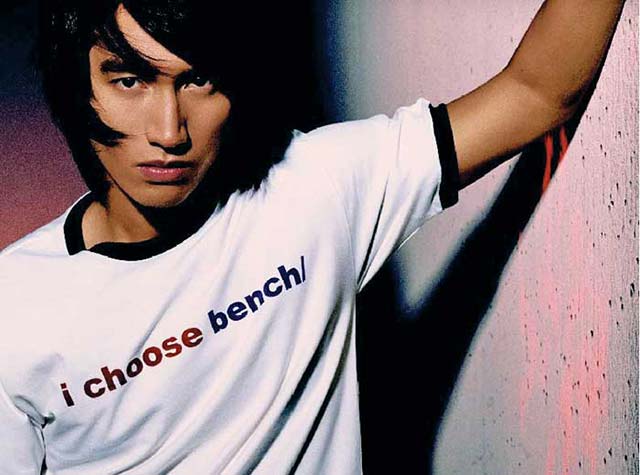 The Ninoy Aquino International Airport Terminal 2 was placed on high security alert for the arrival of Jerry Yan on November 6, 2003, at around 12 noon.
Only members of the press were allowed, but more than 200 airport employees were able to get past security to see the actor upon his arrival.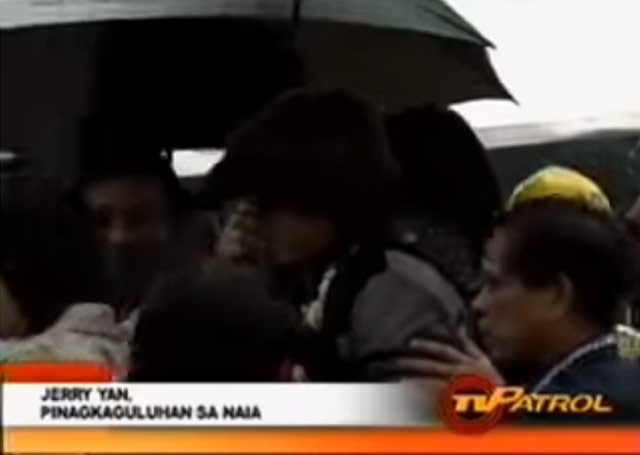 Jerry went straight to the Malacañang Palace for a courtesy call with then President Gloria Macapagal-Arroyo at around 2 p.m.
Also there in Malacañang to welcome Jerry were First Gentleman Mike Arroyo, former Presidential Spokesman Ignacio Bunye, and Gina de Venecia, wife of Speaker Jose de Venecia, with few other public officials.
At some point, the courtesy call got a bit out of hand when Palace staffers were practically elbowing out President Arroyo to get a closer look at Jerry.
Jerry also visited the cancer-stricken children under the care of Ricky Reyes's CHILD (Center for Health Improvement and Life Development) Haus as well as the orphanages run by the Asilo, Caritas, and Silong Tanglaw foundations.
These were the organizations supported at that time by the Office of the First Gentleman.
On November 7, 2003, Jerry gamely answered questions at his press conference held at Le Pavillon Metropolitan Park in Pasay City.
In broken English and Tagalog, he told his Filipino fans, "I want to say, everybody, mahal ko kayo!"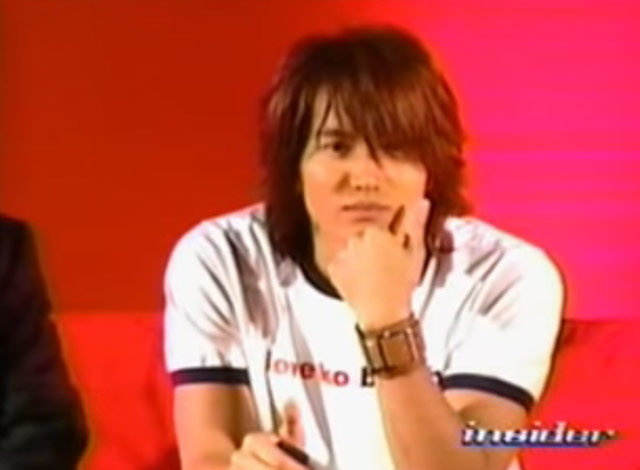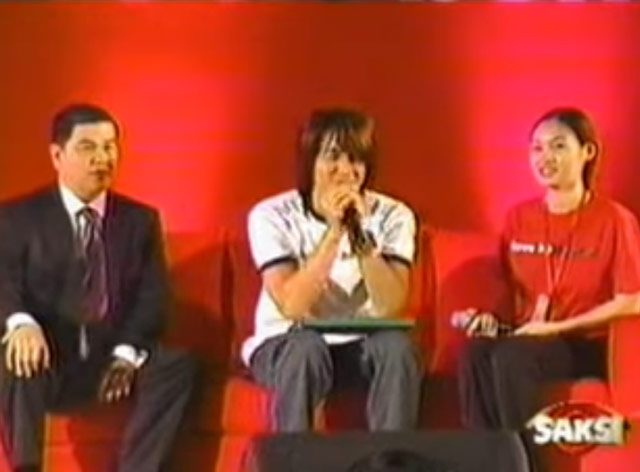 After the press conference, Jerry headed straight to his hotel for another round of interviews with select members of the press.
Asked about his first impression of the Philippines, Jerry answered PhilStar, as translated in English, "My impression of the Philippines is that it is a fun place, a great place to enjoy the good life.
"I noticed that there are many trees, that there's more nature here in your cities, less tall buildings and skyscrapers than other Asian cities."
Jerry did not experience Manila traffic as he was taken around for a sightseeing view of the metro on a helicopter.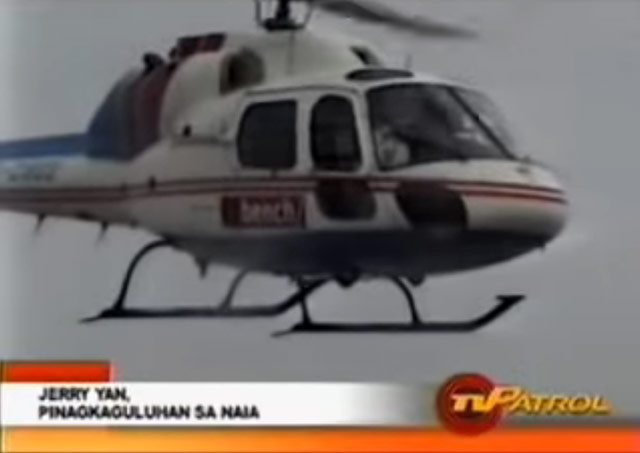 Three weeks after that working visit overnight, Jerry was back in Manila to perform for his fans at the ABS-CBN's 50th-anniversary concert, Happy 50 TV, on November 29, 2003, at The Fort Open Field in Taguig City.
Other cast members of Meteor Garden, including Vic Zhou and Jerry's loveteam partner Barbie Hsu, joined him in the concert.
Barbie performed with her sister Dee Hsu. They were known then as the duo ASOS.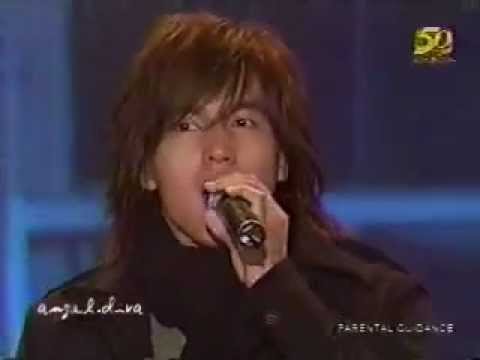 Jerry was in the country for the third time in December 2003 as part of the boy group F4, with Vic, Vaness Wu, and Ken Zhu.
They arrived on Christmas day for their New Year concert at the ULTRA, now known as PhilSports Arena, on December 26, 2003.
The F4 performed their chart-topping hits at the concert for the thousands of their swooning fans.
Jerry fulfilled his promise to his fans he would return.
He came back for his fourth and last visit to the Philippines for his solo show at the Waterfront Hotel Ballroom in Cebu on July 22, 2005.
Gusto mo bang lagi kang una sa showbiz news at scoops? Subscribe to our Viber Chatbot here para lagi kang updated, and join our community for more pakulo.