Actress LJ Moreno and basketball coach Jimmy Alapag have made the choice to say goodbye to Manila and begin a new life in California.
They made the announcement about having left the country on their YouTube vlog on September 19, 2020.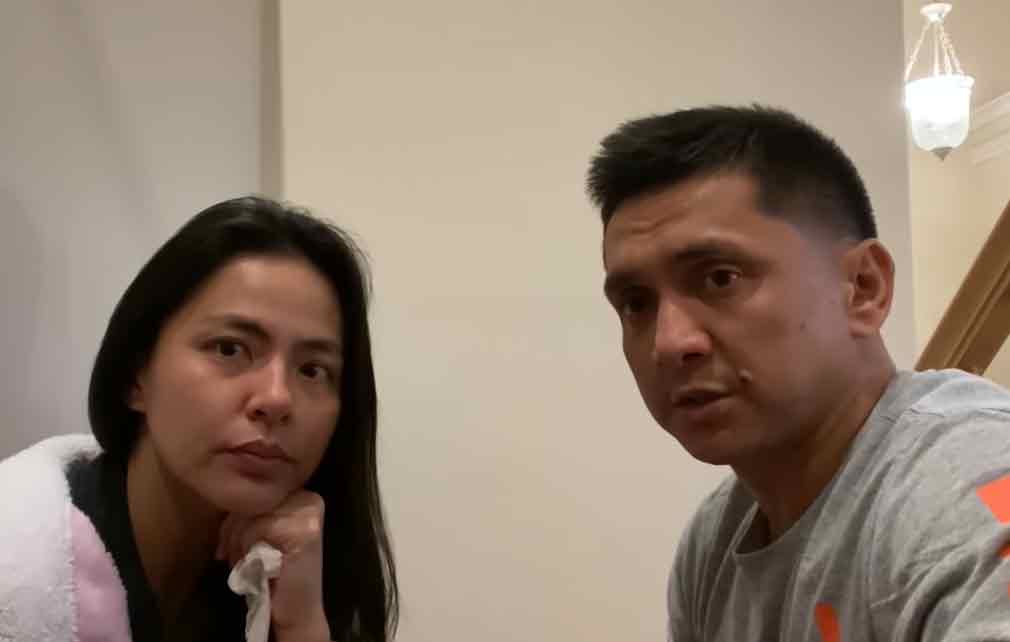 It was a tough decision, but a combination of faith, family, and career convinced the couple to make the move.
Jimmy explained their reasons in the vlog: "It's been a strange six months, to say the least.
"With so many of us affected by this pandemic, I know it's forced us as a family to kind of change course a little bit in terms of what our plans were as a family. A lot of it.
"Going through everything the past few months, LJ and I talked about what would be the next step for our family?
"What was going to be happening as far as the basketball landscape is in Manila?
"Again, with this pandemic, my dad just turned 82 this past June. It was really important for both of us to be closer to family."
Jimmy's father is based in California, and LJ has family members living in the States.
Last day in Manila
Meanwhile, LJ added in the vlog the photos documenting their last day in Manila.
It was a tearful goodbye, especially to the household staff who had been with LJ and Jimmy for many years.
The couple promised they will do their best to bring them to the States as well.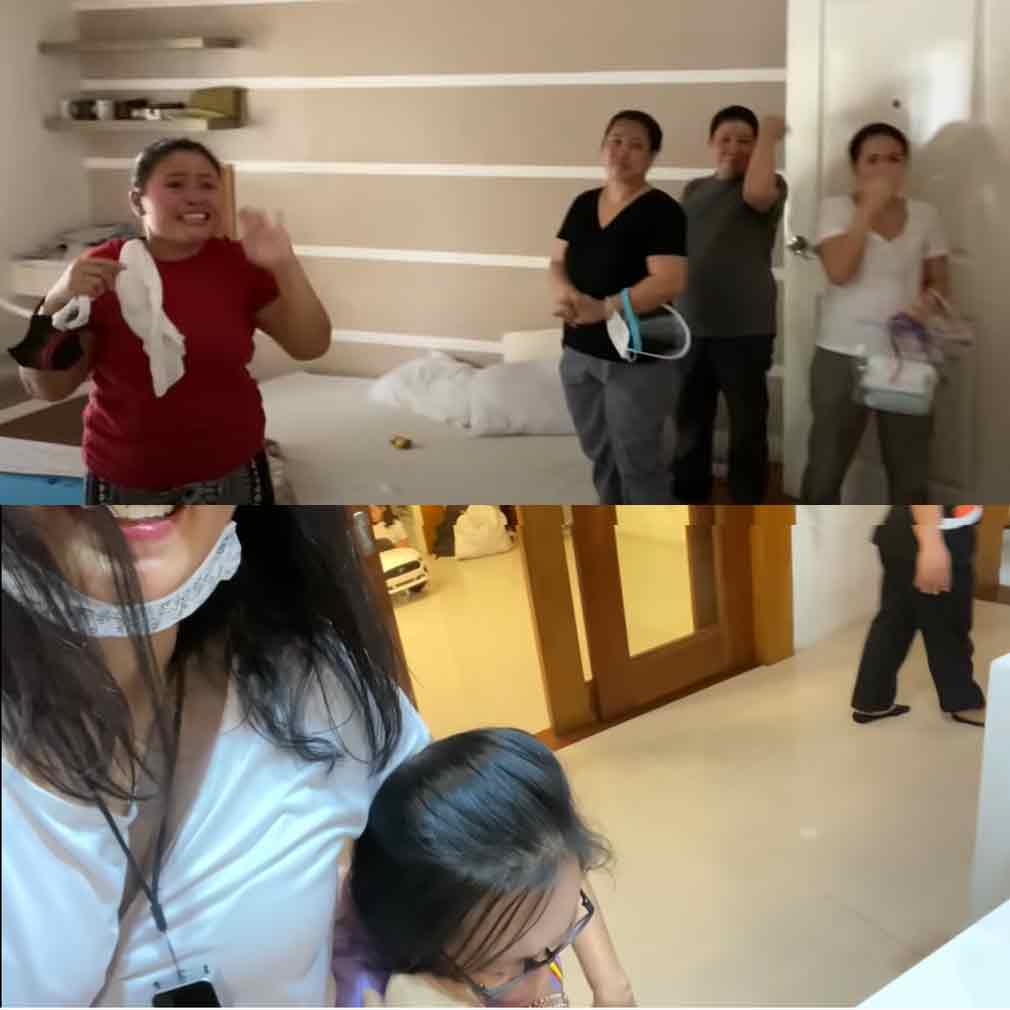 Some of LJ's close friends—among them, Jackie Forster (2nd from R) and Maricar de Mesa (R)—managed to see them off on that day.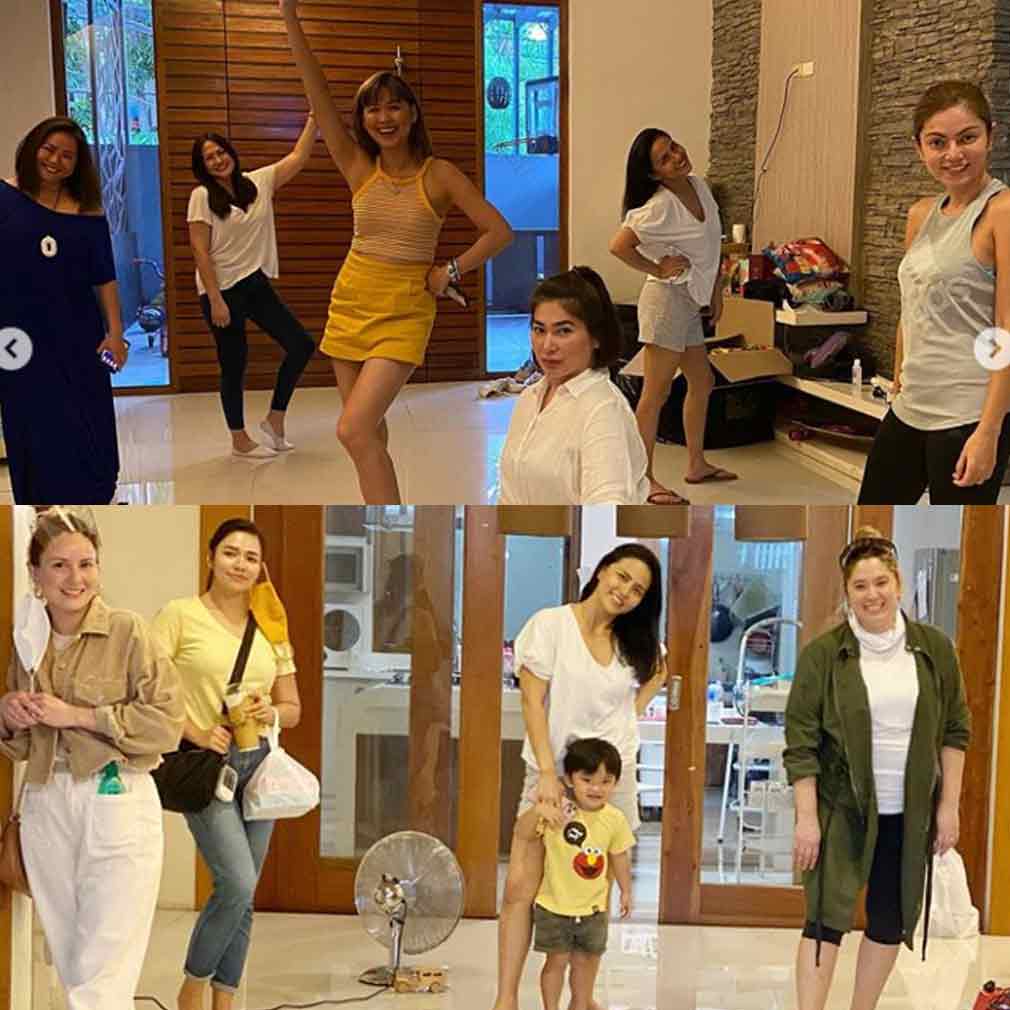 Keona, the Alapag family's unica hija, was able to say goodbye to her best friend, Scarlet Snow Belo.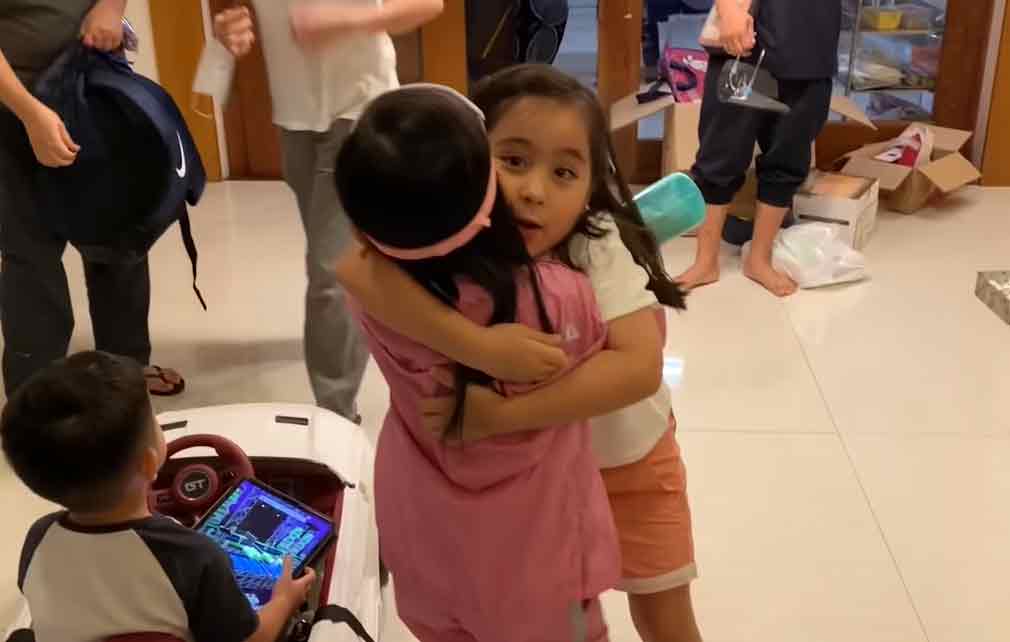 HEsitant at first
LJ admitted she was totally against the idea of moving to the States when she and Jimmy first talked about it.
The actress turned entrepreneur said, "For those of you who know me, I've been very vocal that I wasn't really for this.
"Like I didn't want to really move to the States. At least, not yet.
"We love the Philippines. We both love the Philippines. We started our family there. We met our eldest there."
According to LJ, she prayed for guidance during her "quiet time."
In her prayers, the mother of three offered her worries to the Lord and trusted in His plans.
Confident it was no longer up to her, she simply gave in.
LJ said, "There was really like a shift in my heart na talagang, 'Okay, all right, I'm ready. If that's what you want to do, if that's what God wants, then we'll go for it...'
"Kasi during this whole pandemic, wala, e. I'm sure you, guys, can relate. You can't plan anymore.
"Ang daming plano na hindi na tuloy, ang daming frustrations. But then, we can't do anything about it. It's out of our control."
New season of growth
Jimmy said many times throughout the vlog that their decision to move to the States is not permanent.
The Philippine Basketball Association (PBA) star underlined, "For us, this isn't goodbye. I know, again, articles have come out saying that I've left or we've left for good. That's not the case."
Their move is an opportunity to give his family new experiences and, at the same time, sharpen his coaching skills abroad.
Jimmy said, "I have a lot on my plate, not only in getting LJ and the kids settled, but trying to seek out these coaching opportunities in the middle of a pandemic.
"My hope and my wish during our time here is not only to continue to grow our family and raise our kids the best we can and continue to grow... but also to continue this growth process now that I've transitioned to coaching.
"When I do come back to the Philippines, I have more value in terms of what I can share to the players, to the coaches, and just Philippine basketball in general.
"And I know how much of a blessing the game has been on my life. I want to be able to pay it forward even more when I go back, when we go back home."
Gusto mo bang lagi kang una sa showbiz news at scoops? Subscribe to our Viber Chatbot here para lagi kang updated, and join our community for more pakulo!