Maja Salvador gets into fan mode after American reality TV superstar Khloe Kardashian did a "liking spree" on her Instagram posts.
Khloe is the younger sister of Kim Kardashian. Both are known for their hit reality TV show Keeping Up With The Kardashians, which already has 20 seasons and lasted for 14 years.
Khloe is also one of the most followed celebrities on Instagram. She has more than 137 million followers.
On Thursday, April 15, 2021, Maja could not believe her eyes when she noticed that the reality TV star hit the heart button on her Instagram posts—four in total.
Three out of the four posts Khloe liked are Maja's posts about her new series on TV5 titled Niña Niño, which started airing last April 5, 2021.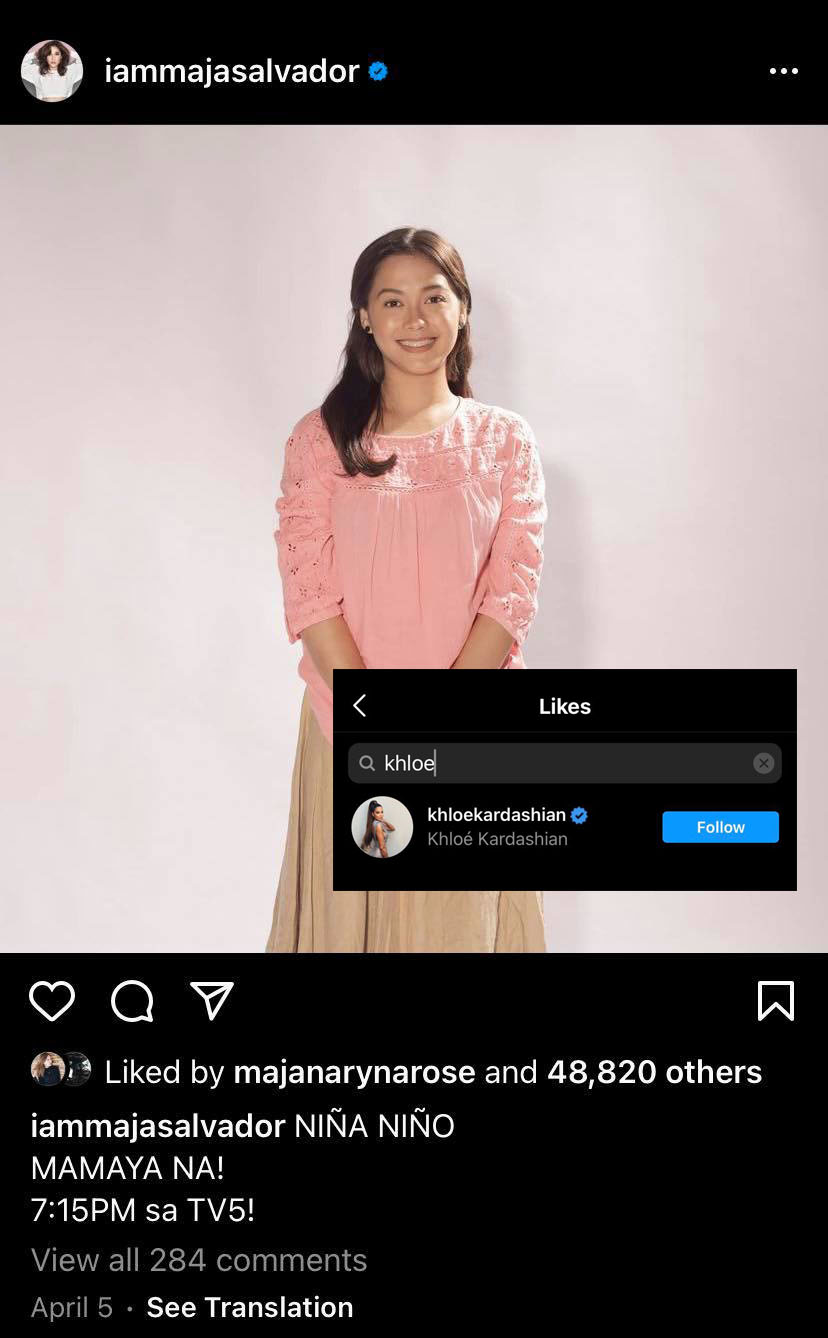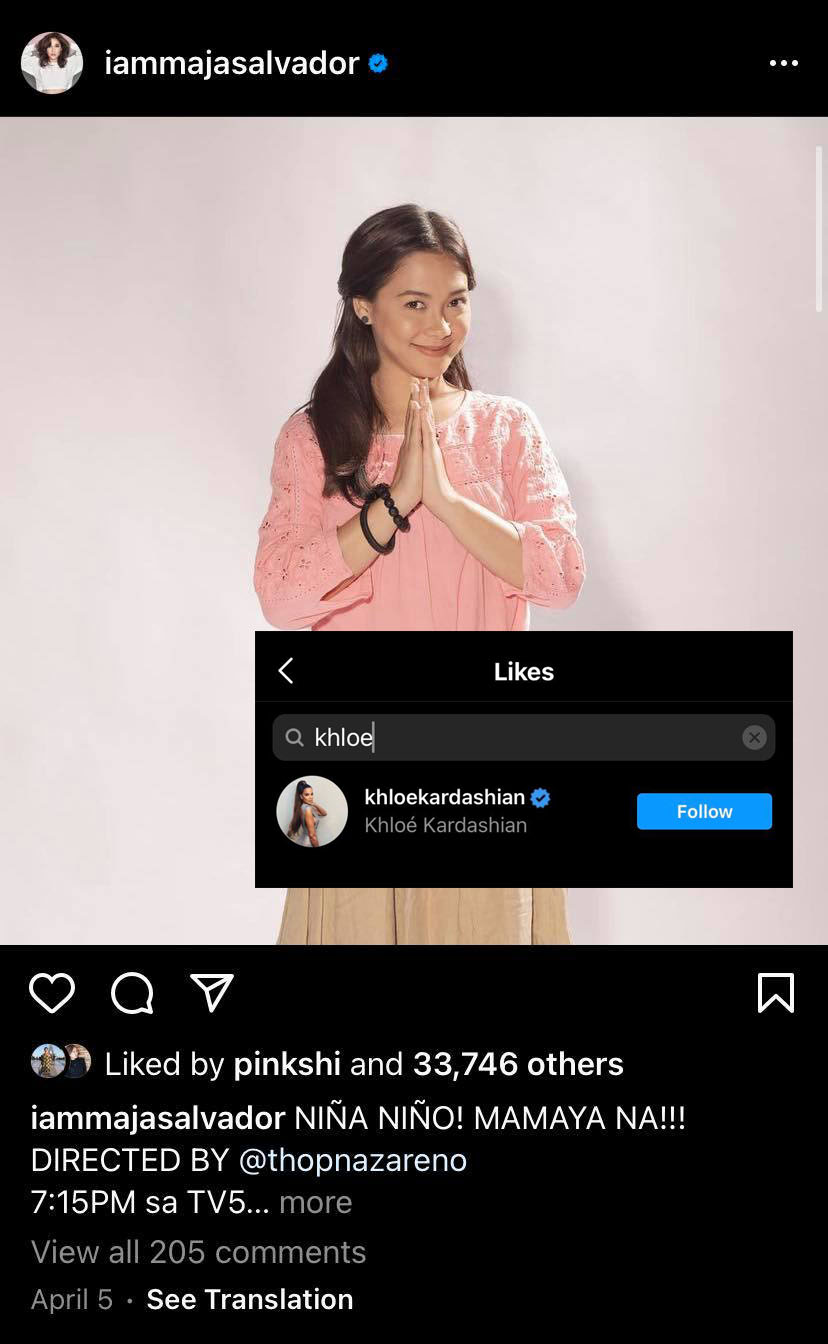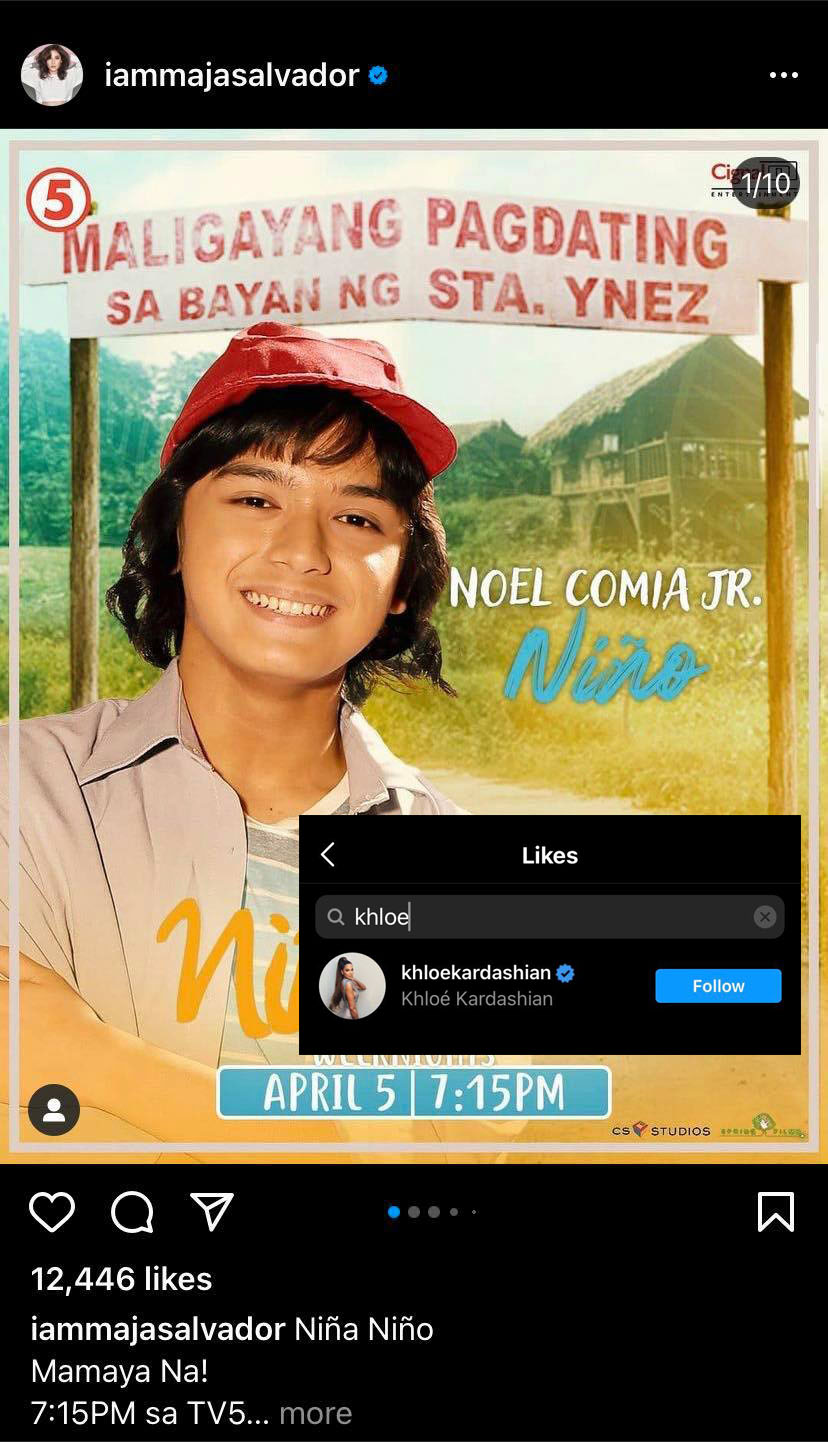 Khloe also hit the heart button on Maja's teaser video of her question-and-answer vlog with her boyfriend Rambo Nuñez.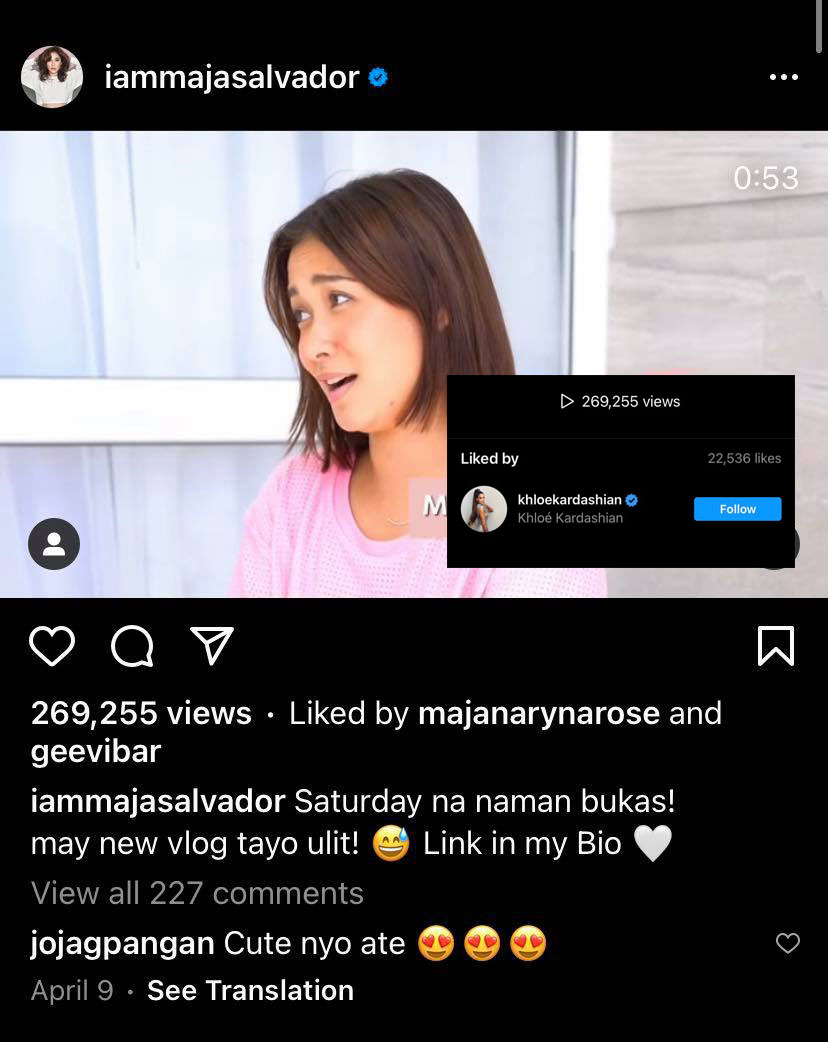 It was only after Maja saw the Instagram stories of her fan club @theofficialsolidmaja that she noticed Khloe hit the "like" button on her posts.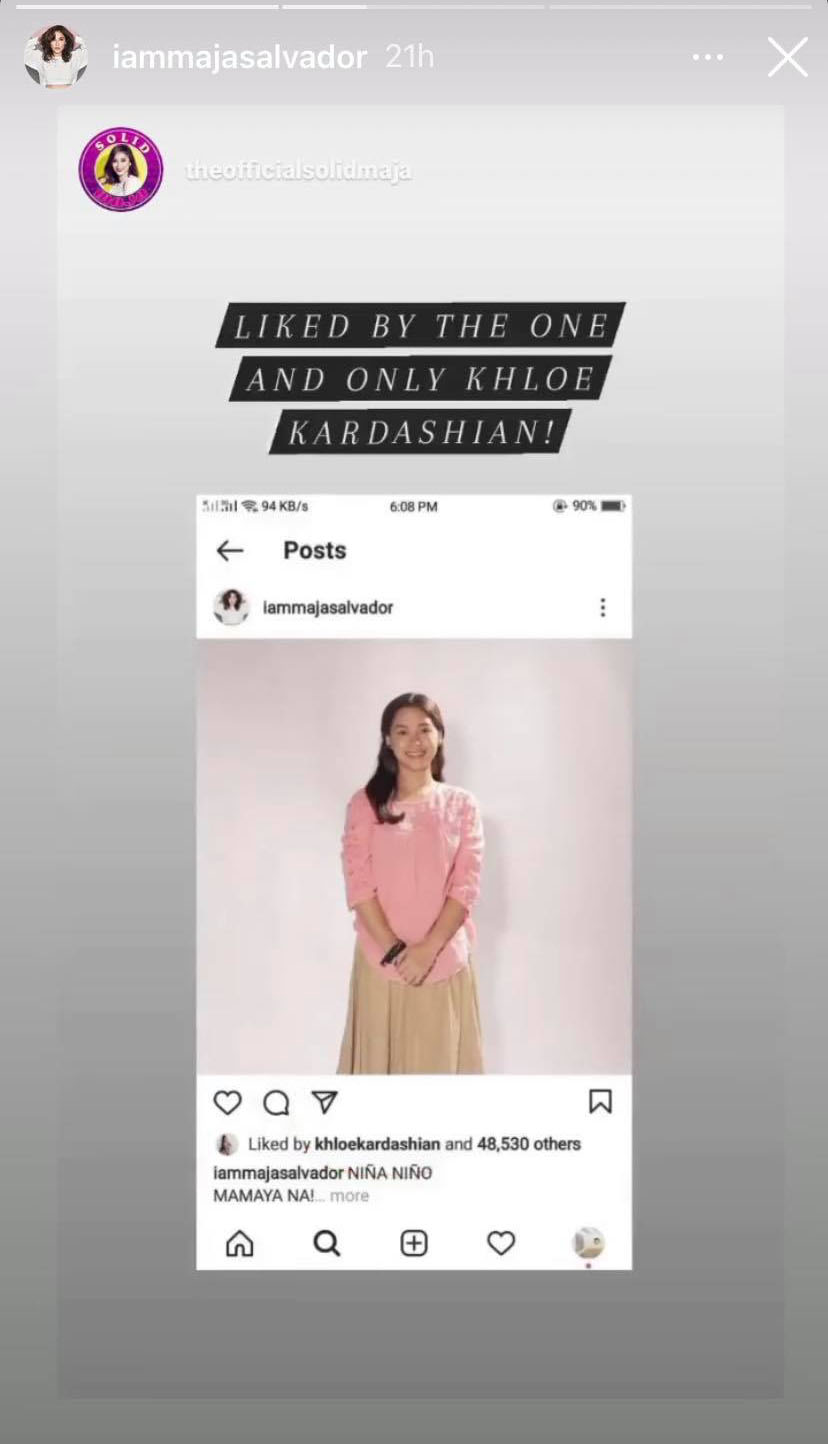 Her boyfriend Rambo Nuñez also noticed Khloe's activity on Maja's Instagram page. He shared it on his Instagram stories, which Maja also reposted on hers.
In his post, Rambo wrote, "@khloekardashian liking Maja's posts hahaha!"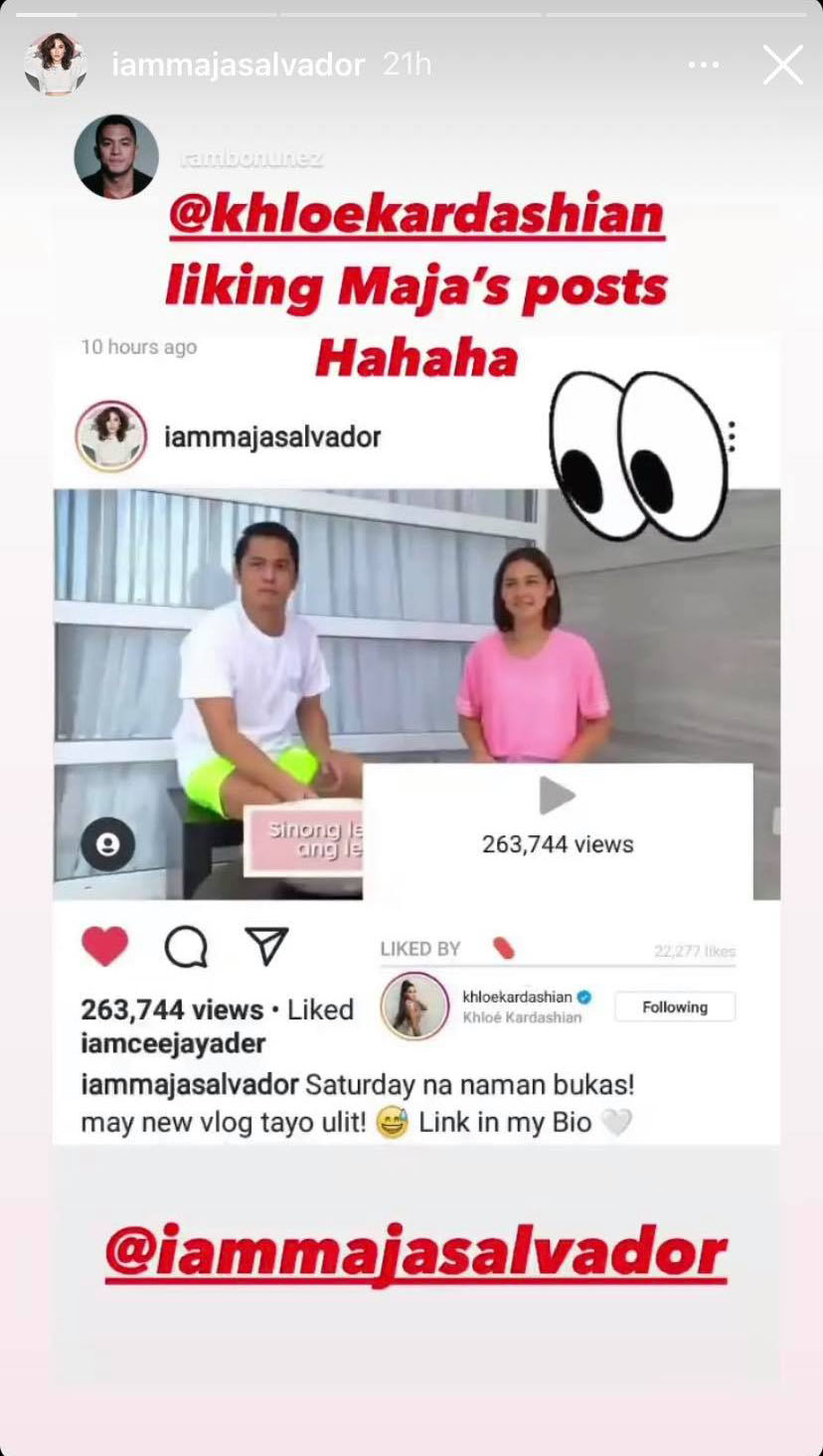 It seems Maja was left speechless when she checked and confirmed it was Khloe's real Instagram account.
On her Instagram stories, the 32-year-old actress wrote, "Woah! Legit nga! Siya nga talaga nag like!"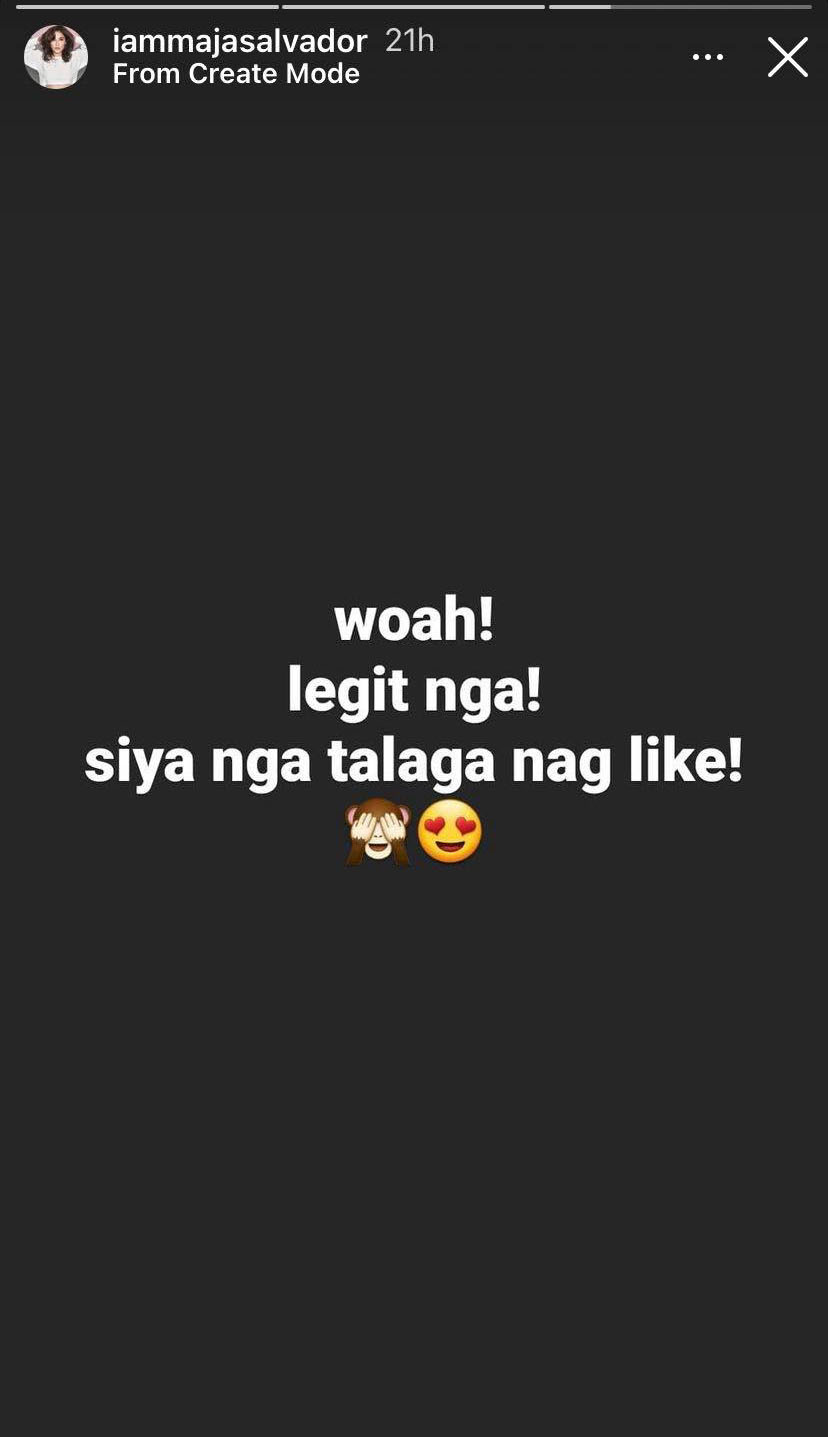 At press time, netizens are yet to find out what motivated Khloe's liking spree on Maja's Instagram account.
One thing is for sure, Filipino content has invaded her Instagram's discovery page, which led her to Maja's account.