Miss Universe 2019 Zozibini Tunzi gives valuable advice to Rabiya Mateo and other candidates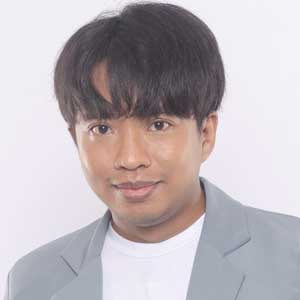 by Nikko Tuazon


May 1, 2021
Miss Universe 2019 Zozibini Tunzi breathed a sigh of relief knowing that she won't be feeling the pressure of being a Miss Universe candidate this year and instead, will be enjoying the pageant as a fan.
And this time, it's the 27-year-old South African beauty queen's turn to leave some important pieces of advice for the 72 candidates of the Miss Universe 2020 pageant including the Philippines' Rabiya Mateo.
On Wednesday, April 28, 2021, Zozi passed on some of the best lessons she learned over the past year to the candidates during her mini virtual meet-and-greet session with Rabiya hosted by shopping app Lazada.
Zozi advised the candidates to stay away from the negativity of social media and focus on the competition instead.
The beauty queen said, "We love pageant fans and we love pageant pages, but if you feel like they are not doing well for your mental health when you are competing, it's okay sometimes to unfollow them for a little while.
"And it's okay sometimes, not even unfollow, just like don't pay attention to what people are saying to you during that time because it is you who is competing.
"You have to be there. Thank them for their support. Thank them for being there because we wouldn't be where we are if it wasn't for the Miss Universe fans and we appreciate them.
"But if you're getting a lot of negative energy and it's disrupting you from competing, it's okay to kind of build the walls and then focus on yourself during the time of competing.
"Don't let the noises disturb you from doing your best work."
Aside from this, Zozi also advised the candidates to make memories and enjoy their Miss Universe 2020 journey.
Zozi will be passing on the Miss Universe title to her successor at the pageant's grand coronation night on May 16, 2021 (May 17 in Philippine time) at Seminole Hard Rock & Casino in Hollywood, Florida.
#ZozibiniTunzi #MsUniverse2020 #PEPexclusives
Video Producer: Nikko Tuazon
Video courtesy of Lazada Philippines
Know the latest in showbiz on http://www.pep.ph!
Subscribe to our YouTube channel! https://www.youtube.com/PEPMediabox
Follow us!
Instagram: https://www.instagram.com/pepalerts/
Facebook: https://www.facebook.com/PEPalerts
Twitter: https://twitter.com/pepalerts
Visit our DailyMotion channel! https://www.dailymotion.com/PEPalerts
Join us on Viber: https://bit.ly/PEPonViber
Watch us on Kumu: pep.ph