Maggie Wilson is all smiles now that she gets to spend more time with Connor, her nine-year-old only son with estranged husband Victor Consunji.
In her Instagram Stories last Tuesday, January 18, 2022, Maggie showed photos of their bonding moments at the Clark Safari and Adventure Park in Mabalacat, Pampanga.
Maggie and Connor had their photos taken with the park's denizens, including these colorful birds.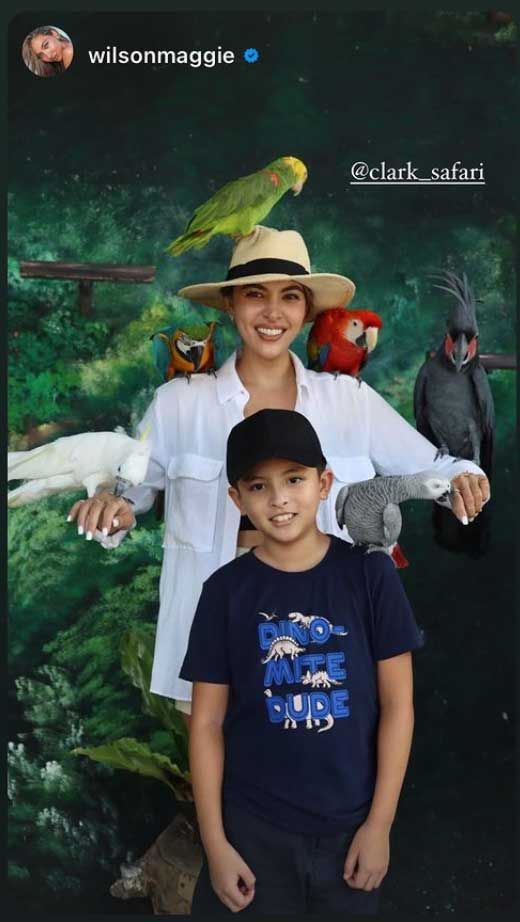 Maggie and Connor having fun, each cradling a baby reptile.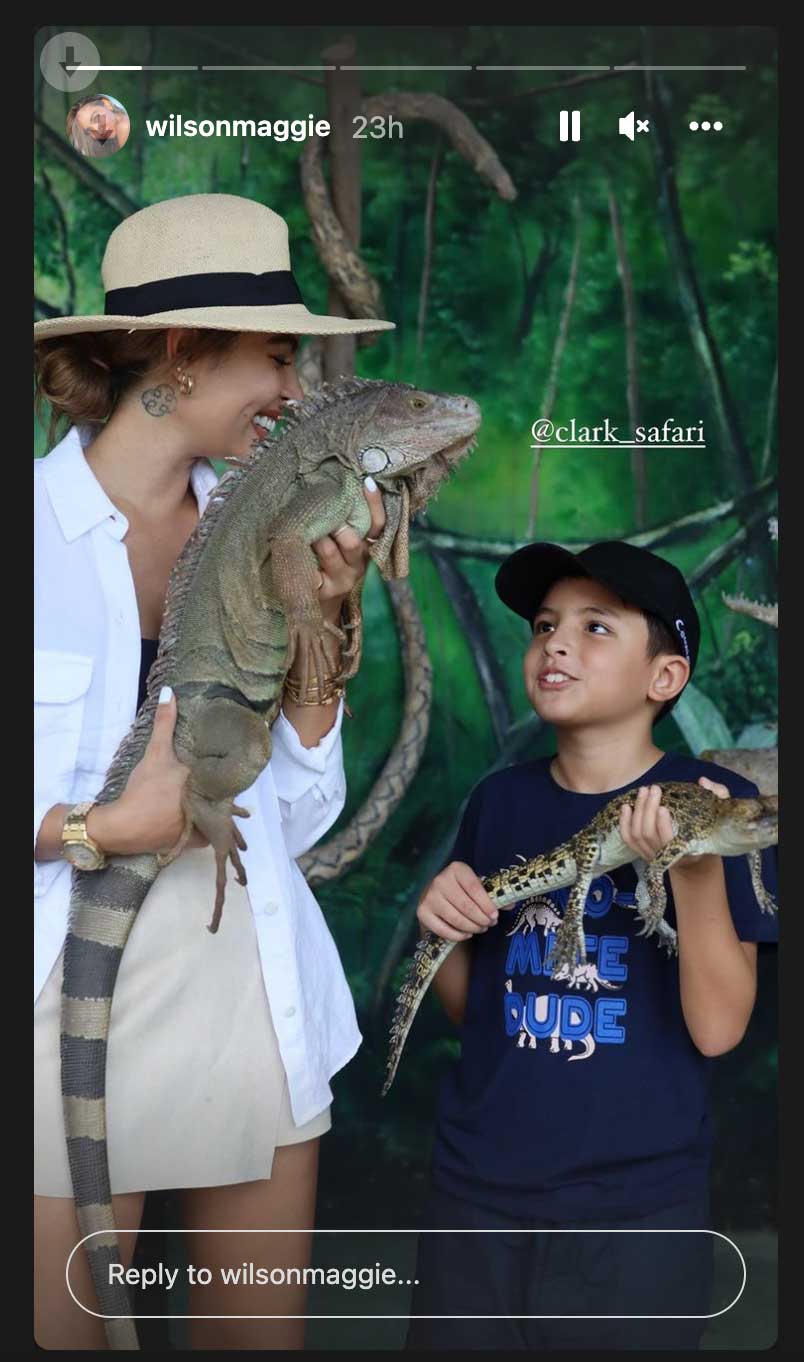 Clark Safari also posted on Instagram a photo of mother and son with albino Burmese pythons wrapped around their necks.
ADVERTISEMENT - CONTINUE READING BELOW ↓
Maggie also shared a video of her and Connor feeding a baby tiger.
And before any of her Instagram followers could even start asking about the scratch on her hand, Maggie clarified it didn't come from the baby tiger.
The former beauty queen-turned-interior designer wrote, "In case you're wondering.. the scratch from my hand isn't from this cutie. Their claws are not that sharp yet at this age."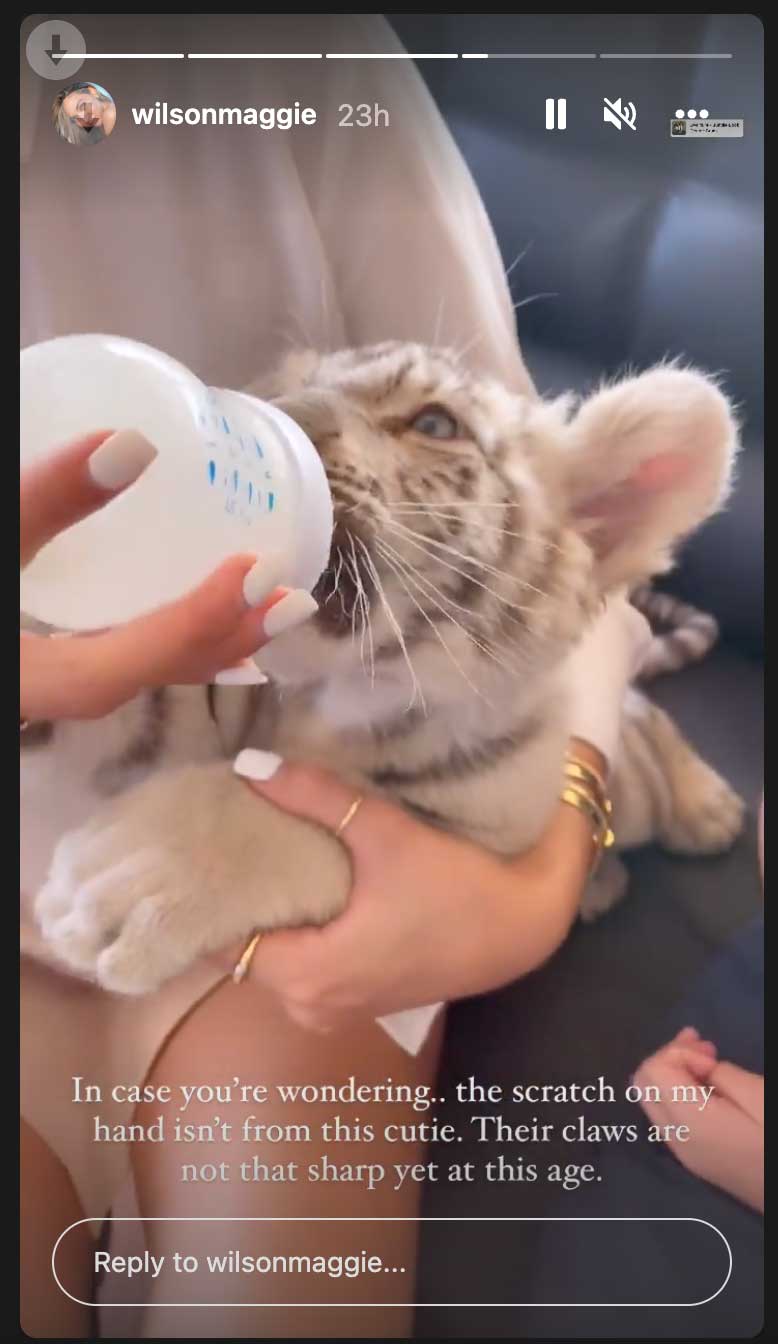 In an Instagram post on December 26, 2022, Maggie wrote about her disappointment that Connor was not with her on Christmas Eve and Christmas Day—for reason she was denied her visiting rights despite a prior agreement.
Part of her caption read, "Christmas Day didn't pan out as planned. I had planned and cooked a beautiful dinner for family and friends with my son over.
"Unfortunately, I was denied that. Over Xmas eve and Xmas day, I was refused time with my son Connor despite an agreement being made prior.
"It's been 48 hours, I didn't get to open presents with him or even have a meal with him. This kind of situation sadly happens in 'certain' families and as is seen as 'normal.'"
She was reunited with Connor a day later and shared in her Instagram Stories videos of Connor opening his gifts.
Maggie announced her separation from her husband last September 27, 2021.