Judging from the way KD Estrada keeps giving gifts to his love-team partner Alexa Ilacad, it seems gift-giving is his love language to those who are dear to him.
KD has given Alexa two special jewelry gifts since they left the Pinoy Big Brother house on December 27, 2021.
The first was a promise ring that held a lot of sentimental value for KD, while the second was a necklace that he gave to her as a birthday present.
KD GIVES PROMISE RING TO ALEXA
At a press conference in February 2022, KD revealed that the ring was actually his first luxury ring. He received it as a gift from his mom when he was 15 years old.
The 18-year-old Kapamilya singer said he gave the ring to Alexa during one of his shoots for the Squad Plus vlog on YouTube. Alexa also happened to have a guest appearance in the vlog, and waited for KD to finish taping his segments.
He recalled, "Alexa was waiting for me sa taping kasi we were filming a vlog for Squad Plus, and then, Alexa was guesting... But after that guesting, she had nothing to do with Squad Plus anymore.
"Like, after that, she said, 'Okay, I'll just wait...' But ayun, after her guesting, she was there for like three minutes, but she waited for me to finish all my vlogs for Squad Plus."
KD continued, "I just took her hand then I took my ring, then I just put it on her finger. Then I said, 'Oh, it's too big, but it looks nice on you.' Then, when she woke up, 'Oh, okay!'"
Alexa admitted that she was initially confused why KD suddenly gave her his sentimental ring.
Alexa said, "I didn't really think much of it naman because he knows naman na mahilig ako sa alahas. So naisip ko lang, 'Ah, baka sinukat lang or tinignan niya lang.' I don't know.
"So I asked him. Sabi ko, 'Why?' 'Tapos sabi niya, 'Wala lang.' Ang labo din ng sagot. 'Tapos sabi niya, sa akin na lang daw. So sabi ko, 'Ah, sure ka? You can get it naman if you want it back.'
"Akala ko pahiram lang kasi that ring is so special to him, e. He would always tell me na first ring niya yun, bigay ng mom niya. Special naman talaga yung Cartier na ring, grabe."
Even so, KD insisted on giving Alexa the ring.
Alexa continued, "So sabi ko, 'Sure ka ba? Sure ka na? Last chance, akin na ito.' Binigay naman niya. I always ask him, 'Uy, if you want it back, you can get it, ha!' I always ask him that kasi alam ko naman na special talaga yun. Nahihiya talaga akong tanggapin."
KD and Alexa took to Instagram Stories to share a photo of their promise ring.
Based on the photo, the gift was a Cartier Love ring, which is currently priced at USD1,950 or around PHP103,000, according to the brand's website.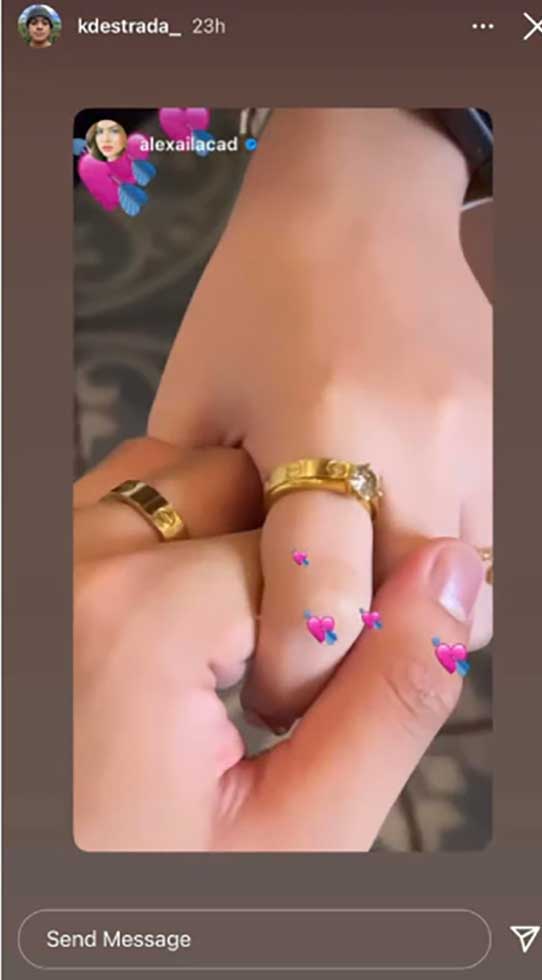 ALEXA RECEIVES HEART-SHAPED NECKLACE ON HER BIRTHDAY
KD gave Alexa his second gift on February 26, 2022. It was her 22nd birthday, which coincided with their online fan convention.
Alexa unboxed her birthday present during the digital event and she was surprised to see a red box with a necklace inside. Although the two didn't mention the brand, fans noticed that the red box was also from Cartier.
After giving his gift to Alexa, KD said, "I want to give it to you because we have a concert… Since it's a heart, it's like I am giving you my heart."
KD also gave a sweet message to his love team partner. "I'm so proud of you, all your achievements. I know you'll go really far, and I want to reassure you that you are beautiful, talented, and never doubt yourself about that. I'll always be there to tell you that,"
KD didn't specifically mention the Cartier necklace he gave to Alexa, but the price of those with heart pendants ranges from USD1,690 or around PHP88,507.84, to USD1,810 or around PHP94,792.42, according to the brand's website.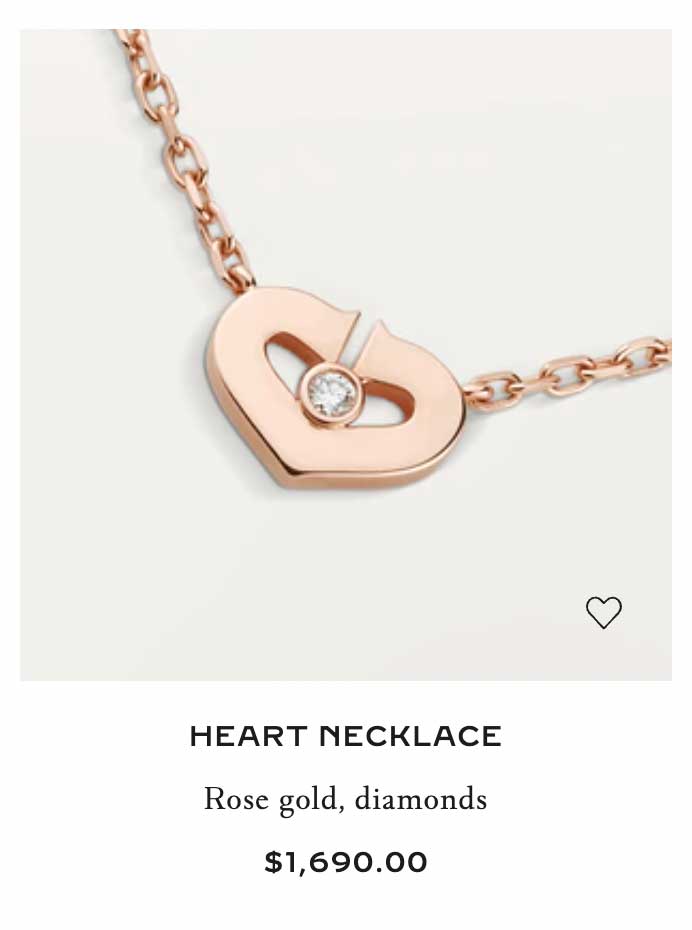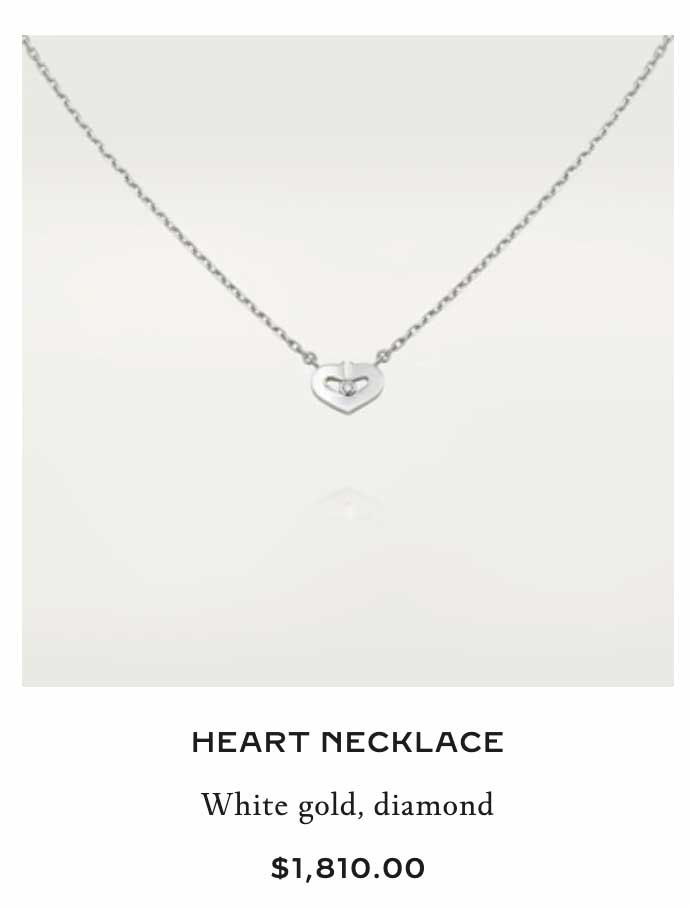 READ MORE: